10 tracks are Guaranteed to Put You in a Good Mood This Wednesday!
A great song has the power to elevate the spirits like nothing else! Multiply that with 10 songs – that can toss and turn you with a rollercoaster of emotions! Music exists to touch our emotions. After all, the perfect song at the right moment can make you feel a thousand times better than any other grand gesture, no matter what you're going through! So, check out our top picks to liven up your Wednesday!

1. Kelesha Martin: Sweet Moments
This song although different for me, is refreshing. I went to the studio to record an instrumental and left with a heart-felt vocal.
I had not sung a lead vocal in over 15 years.
I had never been asked to turn a poem into a song.
I only sung it once!
It is a song of reconciliation.
2. Paranoid Star: Synthetic World
Turkish-British alternative-rock group Paranoid Star was founded in Zmir, Turkey, in 2019 by vocalist-guitarist and songwriter Akçay Karaazmak. With its new genre, the band's name has changed from Akçay Karaazmak to Paranoid Star. rock and techno music blending.
3. Geert Veneklaas: Valse Mélancolique
Dutch composer of modern piano solo neoclassical music
Since he was six years old, Geert Veneklaas has been a pianist. After receiving his schooling as a music teacher, he looked destined to work in education due to his wide-ranging musical interests and desire to understand how music functions, but he followed his heart and chose to become a keyboard player in a rockband. Geert ended his career as a pop performer despite having a radio success, chart placements in the Netherlands, and club appearances, but he continued to grow as a composer and arranger in his home studio. This produced a score for a short film that was shown at various international film festivals, among other things.
By concentrating on writing new classical piano works and so going back to some of his roots, Geert's goal has recently taken off. As a result, he published his debut songs in 2021 before releasing an album in 2022. Geert Veneklaas' music might fall under a category umbrella such as "modern classical" or "neoclassical."
Sometimes Wednesdays can feel like Mondays, but don't forget you're halfway to the weekend! Forget the dull moments and have an uninterrupted good time as you play our recommendations, one by one!
4. special/sexy/sleazy: Vitamins
We are special/sexy/sleazy, we're from Los Angeles, and we make loud, aggressive, feedback-drenched indie rock for weirdos who like to feel feelings while they party!
The first single off our debut self-titled record is called Vitamins. It's a distorted screamy pop song about the conflict between the instinct for self-improvement and the nihilistic reality of personal existence under capitalism. This song, like our band as a whole really, exists to provide a cathartic outlet for ourselves and for our listeners who are struggling with the unsolvable everyday problems of modern life. However, the most important aspect of Vitamins is that the song is fun as hell and dangerously catchy! There is also a music video for Vitamins directed by the immensely talented Kai MacKnight.
special/sexy/sleazy is a 6-piece led by singer/songwriter/guitarist Jake Medeiros, featuring singer Brie Goldsobel, guitarist Brandon Ferguson, bassist Summer Wetmore, drummer Joey D'Alfonso, and keyboardist Katie Wong. Vitamins also features guitarist Junior Cook and vocalist Tom Perkins.
Vitamins was produced by Ryan Pollie at his home studio in Eagle Rock, CA.
5. Flip City: I'm Done Here
Canadian-born, David Aaron, a saxophone who frequently makes mistakes, is also a composer, arranger, producer, and he has written the music for several movies and live theatrical productions. He performs as a saxophonist and music teacher. He has previously played with the blues/punk pioneers Dee Pop's Private World, Garden State Social Club, and The Downtown Pidgeons, as well as Kaleta's Zozo Afrobeat, Bigger Thomas, the hard-rocking ska band Les Funky Bitches Fantastique, the international cabaret act, The Royal American Social Aid and Pleasure Club, pop band Kivi (led Additionally, he has performed solo with the New York Center Symphony Orchestra (conducted by Scott Jackson Wiley).
David has performed in places like The Knitting Factory (New York, Brooklyn, and Hollywood), The Bottom Line, Tonic, 55 Bar, Brooklyn Museum, Minton's Playhouse, The Bitter End, Fillmore NY@Irving Plaza, Tonic, Lincoln Center "Out Of Doors" Festival, B.B. King Blues, and CBGB's. He has also been booed off the Apollo stage. In "Aida," he once had the distinct pleasure of continuously striding around the Metropolitan Opera stage while carrying a spear for the Egyptian army.
Roy Nathanson and The Jazz Passengers, Mike Edison, Oswaldo Amorim Filho, Chris Ferris, Mai Lingani, Sam Furnace, Lukas Ligeti, Will McEvoy, Felice Rosser, Kate Gentile, Kitty Brazelton, and John Sinclair are just a few of the musicians and artists with whom he has worked.
Additionally, Aaron was the developer and producer of the Halifax, Canada-based Improv At The Khyber series, which ran concurrently with the Atlantic Jazz Festival. The series encouraged players to freely improvise and explore with one another, many of whom they had never met before. It featured well-known musicians from around the world in a small gallery setting.
In 1989, Toronto, Canada's Flip City opened as an independent second-hand record shop. It's different now.
6. Mort Jardin: Lighter Flight
It's a bad world. It's a good world. Sing joyfully.
Mort Jardin makes an effort to let go of his burdens by engaging in a number of spiritual pursuits.
Mort Jardin is still referred to as an alternative rock band from the outskirts of Manchester that plays post punk and neo psychedelic music.
7. All Day Special: At the Party!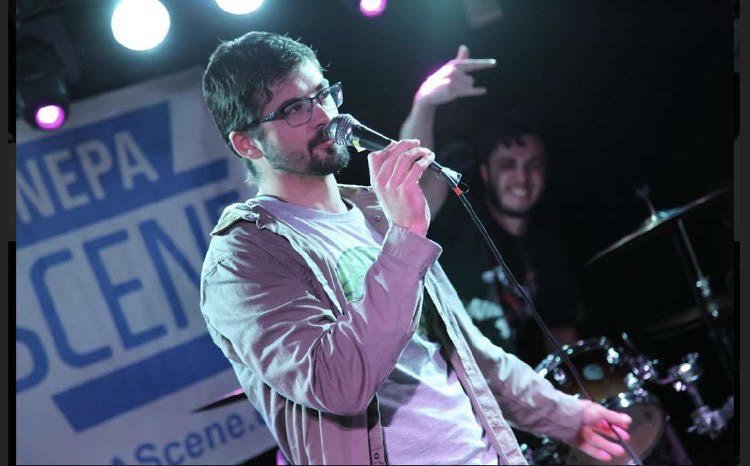 A more recent band from the Poconos is called All Day Special. The band members immediately resumed writing after releasing their self-titled debut EP in November. They ultimately decided to release "Here We Are," their first full-length album. The CD combines the traditional elements of rock & roll with a modern harmony of indie/beach rock.
Okay, you're right, it's still not Friday. But it's never too late to put a smile on your face, play these incredible mood lifters because we believe in making the best of our day. With a glass-half-full kind of energy, you'll see that Wednesdays can be wonderful too!
8. Jodie: Threads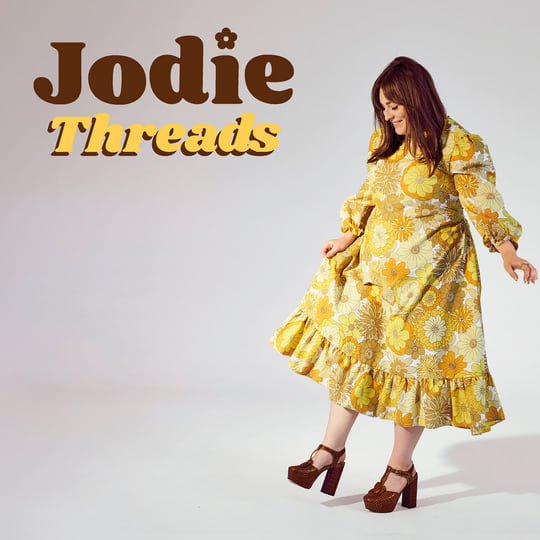 The third single by Northern Soul & Soul-inspired singer-songwriter Jodie is titled Threads. The song, which was co-written and produced by Original Gravity Records, will make you want to dance in a retro-inspired 60s and 90s style.
9. Thin Escape: Bittersweet
This song is about attempting to let the past go yet still thinking back on the regrettable experiences.
10. DOXBOR: QUEVEDO || BZRP MUSIC SESSIONS #52 (Jack Belong & DOXBOR REMIX)
Popular remix of the last single of Bizarrap
Got a friend who's been sulking right by you? Make them plug in those earphones to one of these new Indie hits on the horizon and turn their frowns to smiles in an instant! You'll feel the same rejoicing as us when you add our top suggestions to your Wonderful Wednesday playlist!
KEEP IN TOUCH:
FACEBOOK | INSTAGRAM | TWITTER | PINTEREST | REDDIT | YOUTUBE | SPOTIFY | GROOVER | MUSOSOUP