10 tracks to Listen to When You're Feeling the Monday Blues
Do you have the Monday blues and finding it too hard to function today? Then I guess you're not alone. When Mondays catch up and you need a pick-me-up, all you need is a playlist with the right songs!
That's why we've put together perfect songs to listen to this Monday when things aren't particularly looking up.
1. Arin: Therapy
Mellow synths, bouncy beats, and personal lyrics that highlight his skill as a musician give Arin's take on electronic pop music a unique, refreshing touch. Arin, who is now living in London, is quickly becoming known throughout the music industry for both his established writing skills and his whimsical interpretation of heartfelt pop. Arin is establishing a new bar for upcoming musicians with credits on numerous songs that are opening up new avenues for a range of music.
2. Georgie Hanson: 2AM
Georgie Hanson is a 25-year-old independent singer-songwriter from Lincoln. Since she was sixteen years old, Georgie has been creating songs and performing music. She has a busy year ahead of her with numerous indie pop songs set for release and impending music videos.
3. THE RUBY TUESDAYS: She's Got You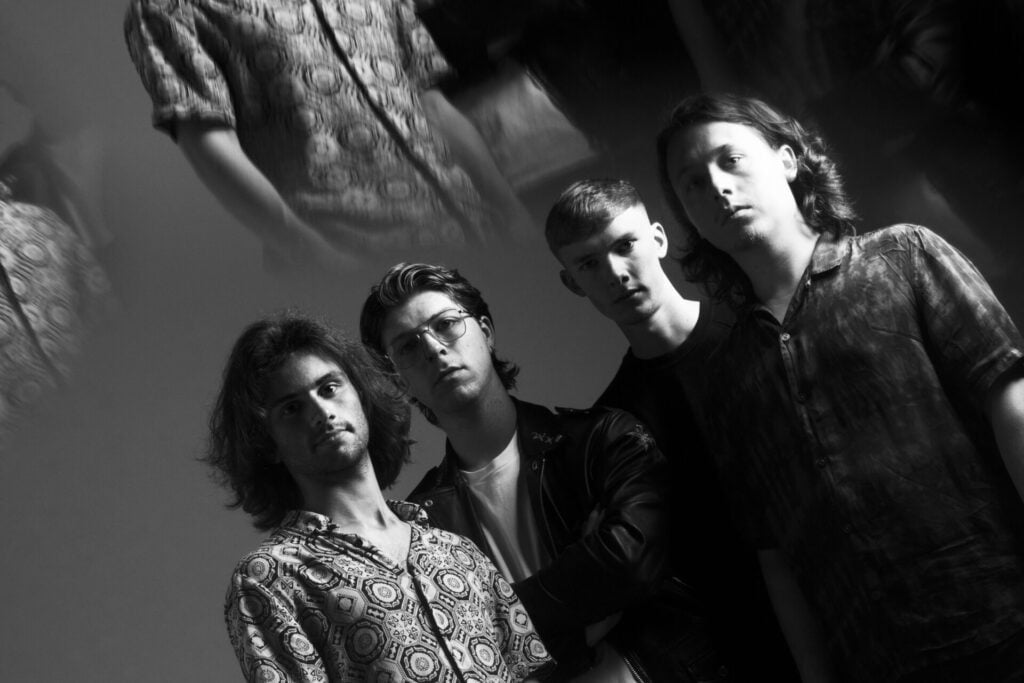 The Ruby Tuesdays, a group of Alt-Rock musicians from Blackburn, have released "She's Got You," their first single on Golden Robot Records, which is a raging fever of gritty instrumentation and potent vocal combinations. This song, which David Radahd-Jones recorded at Red City Recordings, exemplifies what creates strong hitting rock music by fusing influences from the past and the present to produce a rock anthem (Death Blooms, Jordan Allen, Boston Manor)
The band's parody of a normal love song, She's Got You, flips it on its head and analyzes the less romantic sides of relationships. Some of The Tuesdays' strongest work to date is lyrically putting bare the tantalizing frustrations that might emerge during one's time with another and coupling this emotion with passionate instrumentation and a driving force that leaves the listener wanting more and more.
The Ruby Tuesdays are a power in the scene that is quickly expanding. After destroying their hometown of Blackburn, their fan base is expanding to include the entire country. Within the first week of its release, their debut single "Who You Running From" received over 20,000 streams. The band's second song, "Rivers of Gold," made its debut on ITV's Granada Reports accompanied with a live performance and an interview with the members. It peaked at no. 5 on the UK's official vinyl singles chart. Prior to any assistance from a label or management, everything was done entirely on your own.
As you can tell by now, I'm a listener of varying genres. So, you can definitely expect some rare gems to come throughout the rest of this list.
4. Trent Trent: 2 Different Worldz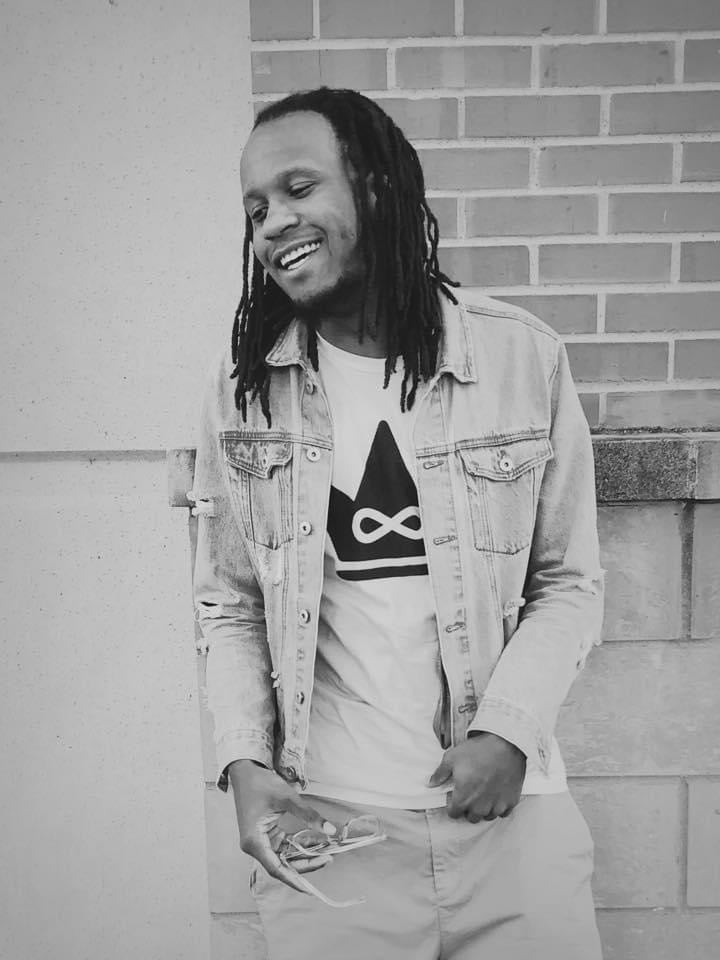 Hi, my name is Trent Bowman. I've loved music since I was a child. That's why I was inspired to use my childhood nickname, Trent Trent, as my artist name. My goal is to help and impact 1% or more of the world's population with my music. "2 Different Worldz" is a love song that is about two people who deeply love each other, but they live in two different realities that don't coexist well with each other. If you experience that feeling, this song is perfect for you.
5. Nuclear Tsunami: A Million Yellow Flowers
As I was on my way back to Los Angeles from San Francisco, the concept for "A Million Yellow Flowers" struck me. It was late spring, still months away from the heat suffocating every plant. The invasive wild fennel flowers covered the hills in stunning waves of yellow. A month later, when I took the same journey, the dry hills were lifeless and resembled a camel's hump. Everything is only a collection of passing moments.
6. Jay Dunham: Diplo – Humble (ft. Lil Yachty) (Jay Dunham Remix)
It's Jay Dunham here! We know this because of the thrilling and heart-pounding songs he has released over the past six years, not because of his subdued attire. The DJ/producer from Brussels, who is still under 30 and also teaches music creation part-time, has already shown that he can create dance songs that rival the greatest in the EDM and House genres. Jay brings a refreshing change to the quick-paced music industry with his energizing perspective on electronic music.
7. Setting suns dc: Holding On
We are Setting Suns DC from Dublin Ireland. A project started by Husband and Wife (Karl and Gayle Moore) all the singles we have written and released are a reflection on the passage of time/love/loss and resolve.
Holding On is about how the good things in life can surprise us by arriving when we think they best have passed us by.
If these haven't filled up your appetite, wait until you hear these last three. If you want to submerge yourself in music that speaks to your heart, these will put you in the right mood to deal with the Monday Blues.
8. Conflict Choir: Don't Let Me Drown
Conflict Choir, an alternative rock band from the West Midlands, first formed as leader Ali Clinton's side project but soon developed a far stronger bond. Ali Clinton, George Cook, and Jack Bowles, three of the most talented session musicians in the UK, weave across a variety of musical genres, including rock, R&B, pop, techno, jazz, metal, and many more. Their most recent collection, "Don't Let Me Drown," is an excerpt from the upcoming album "Strange Game." The astounding single, which sounds like a cross between Muse, Radiohead, and Jeff Buckley, is sure to become a classic. The ensemble, which has previously received support from BBC Introducing and has played venues in Birmingham and Brighton, has amassed a sizable following since its formation prior to the pandemic.
Conflict Choir says this is a song from their next full-length album Strange Game, which will be released one single at a time throughout the year. For the hard-core fans, we will reserve special versions of each single that are only accessible as physical copies for live events and occasionally release alternate versions of each single online. To further immerse the audience, we want to provide a visual depiction of our world with each single.
The band had plenty of topics to write about as a result of the volatile period and difficult experience brought on by the pandemic. The entire movie "Strange Game" is heavily focused on mental health, but it also raises issues with abuse, dystopian visions, and philosophical thought. Frontman of Conflict Choir Ali Clinton continues, "Through sonic poetry and texture, this record is a mirror of the hardships of life in today's times."
The release was further mixed and mastered by Greg Chandler at Priory Studios to take the sound to the fantastic HiFi sound that you hear in the finished project. Greg and their friend Thomas Atlas assisted them with the engineering.
Conflict Choir's session musicians have previously collaborated with artists such as Girls of the Internet, Thomas Atlas, Sheddy Maria, Mnelia, Gaby K, Cleopatra, and Indigo Marshall as well as Uli Jon Roth (Scorpions), Bernie Marsden (Whitesnake), and others (who opened up the Birmingham Commonwealth Games).
9. Senior: With or Without You (Stripped)
Senior expresses how difficult it was to lose his father to illness when he was only 8 years old in songs like "Though the years go by, I wanted to say hi" and "I'll see you in another life." He calls the song "one of the most intimate" and "therapy."
In order to better showcase the lyrics in the song, he has since produced a stripped-down version of the song with only a piano and studio vocals. He developed an early love of music and performing when he was given the opportunity to attend drama school at the age of 7. He grew up listening to musicians like Christina Grimmie and Lauren Aquilina, who gave him the inspiration to start posting covers online using just GarageBand and a cheap microphone.
In 2018, he began releasing original music, beginning with the tune Risk It All for Love, which BBC's Alan Raw dubbed "Great Pop." Over the years, he has continued to utilize music as a means of expression, writing songs on things like abandonment, loneliness, moving on, and other things. Since then, he has received support from BIMM, Vanquish Music, Monk Jack Publishing, GetSung, BBC Introducing, Years & Years, Anne-Marie & Red, and others.
"If you're going to take anything away from this, please make it that you text or phone your loved ones and demonstrate how much they mean to you, because you never know what's around the corner," he says in EP.1 of his brand-new podcast "Behind The Track." Setting a very high standard for both himself and other artists. John Gibson-Baccoli.
10. B of Briz: Nearest Possible World
B of Briz, a gifted singer-songwriter who debuted with "What Would Buffy Do?" and released her sophomore single "Charioteer," has just released her third single, "Nearest Possible World." In all of Bristol, she is the strangest female rapper. B of Briz has a captivating sound that is firmly anchored in bass music overall while fusing natural, potent beats with straightforward melodies. Her distinctive rap vocal conveys vulnerability as well as an odd, luscious lofi loafishness, laughter, and melancholy. B originally used bedroom rap as a confinement experiment, but she is now eager to spread what she has created a little further in the wider world. The song Nearest Possible World is about how we try to progress from the present to the future with an exploring and open heart and mind, as well as with a concentration on and a determination to live out our principles in order to improve the world and our lives. It has a lovely singing feature by Maite Suarez that surges in and out of the beat and offers an ethereal contrast to B's distinctive rap performance.
Like a cup of sugar from a new neighbor, the concept of a "nearest possible world" is taken from modal logic. She is using it to investigate how we can find our way to future worlds of our own choosing. She is asking us to imagine the world we want to live in and do our best to bring about the necessary changes (or instantiate the necessary facts) to make it a reality. It resembles this journey of options. On October 5, 2022, B's debut EP, "Forty Two," will be published.
Well, that's the end of this list, but there's certainly more you can look forward to next week!
There's a bit of every genre so even if you don't add everything to your playlist, I certainly hope you found the perfect escapade in a few of them. See you next Monday!
KEEP IN TOUCH:
FACEBOOK | INSTAGRAM | TWITTER | PINTEREST | REDDIT | YOUTUBE | SPOTIFY | GROOVER | MUSOSOUP