10 tracks to Listen to When You're Feeling the Monday Blues
Do you have the Monday blues and finding it too hard to function today? Then I guess you're not alone. When Mondays catch up and you need a pick-me-up, all you need is a playlist with the right songs!
That's why we've put together perfect songs to listen to this Monday when things aren't particularly looking up.
1. Lucas Gil: Energy
Exosphere – the outermost layer of our atmosphere. After that, there is nothing but a void.
I treated this EP as it was my last one, as if I would never do music again. I wanted it to be my legacy, my
best work, something that I would be happy to listen to myself in years to come.
I wanted this album to be something more than just music. I wanted it to be something deeper, with a
meaning.
Using different styles, but staying close to electronica and mixing live recordings with synths, recorded
noises, loops and spoken words of wisdom from Alan Watts brought this piece of art together. Art, yes. This
is more than just music.
Exosphere is a journey. Leave it all behind. Just forget the world for 20 min.
2. Bianca Tañega: Spellbound
In "Spellbound," the deliberate cultivation of desire through music is compared to hexing someone. The Backstreet Boys and NSYNC were heavily cited in the creation of this, Bianca Taega's sixth effort with innerbloomboi. The newest anthem for witch girl summer, it contains large choruses and a dark pop sound. Social media will continue to be used to direct streams to Spotify after the song has received some seeded engagement from TikTok.
3. Scarlett Elise: Slip Away
Singer-songwriter Scarlett Elise is from Charlotte, North Carolina. She hopes that her songs can let people realize they are never alone since she believes that music is a gift from God that can help us process and comprehend our emotions.
Her second single, "Slip Away," is a depressing account of a failing romance. The listener is gently guided into the story by soothing tunes and poetic imagery.
As you can tell by now, I'm a listener of varying genres. So, you can definitely expect some rare gems to come throughout the rest of this list.
4. Mortal Prophets: Swing Low (Cover Song)
I was seeking for songs for this debut EP, "Stomp The Devil," that had a timeless aspect, that were profound and soul-crushing, yet might be accessible enough to a fresh interpretation. The impact of the collection album American Primitive, Vol. 1: Raw Pre-War Gospel 1926-36 is something I can still clearly recall. when I first heard it, had on me. It is 77 minutes of gut-bucket early gospel from Gayle Dean Wardlow and John Fahey's collections. In order to create a new landscape with a No-Wave electronic edge, I wanted to combine that early sound with German Electronica, with bands like Can, NEU!, Harmonia, and Cluster.
You can approach the project in the following manner: The Raw and the Cooked, by French anthropologist Lévi-Strauss, was published in 1964. In the introduction, Lévi-Strauss expresses his confidence that "certain categorical opposites drawn from everyday experience with the most basic sorts of things — such as "raw" and "cooked," "fresh" and "rotten," "moist" and "parched," and others — can serve a people as conceptual tools for the formation of abstract notions and for
Deep within the primal scream of America, John Beckmann and his mutating band of genre-defying roustabouts delve. Beckmann draws on the experimental ethos of German Electronica, bands like Neu!, Cluster, Harmonia, Brian Eno, David Bowie, and Suicide, as well as pre-war blues greats like Lead Belly, Blind Willie Nelson, Charley Patton, and Robert Johnson.
Later this year, The Mortal Prophets' debut album will be released.
5. CHRONO 87: ICARUS
A producer and songwriter from the west midlands of the United Kingdom is known as CHRONO 87. Since April 2022, he has been releasing songs, and he specializes in the dance, trance, and electronic music genres. On the underground indie dance scene, CHRONO 87 is already making waves and has been likened to notable acts like Chicane, Covenant, Assemblage 23, and Depeche Mode, to mention a few.
He recently made available his second official track, ICARUS, which he co-wrote and co-produced with local musician Pippin Henderson. ICARUS was published on July 29, 2022, and has already been played on commercial radio, including being named "Record of the Week" on BBC Radio Shropshire in England and Sneak Peek on Radio Artefaktor.
ICARUS is swiftly gathering momentum with its distinctive vintage Dance / Trance sound and blend of emotive future-pop type vocals. The response from critics, fans, and listeners has been overwhelmingly positive, and they are all clamoring for more.
6. Fat Dads: Taking Our Sweet Time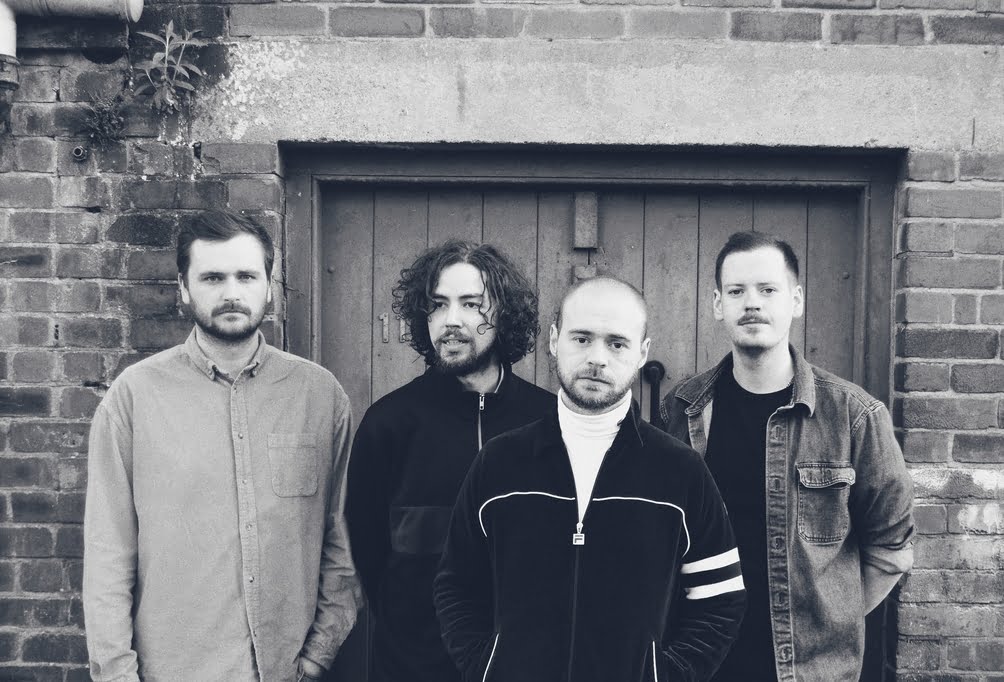 With a DIY mentality, Fat Dads create catchy indie songs that are reminiscent of the early 2000s garage/indie movement.
Trust & Promises, the debut song by "Fat Dads," was widely praised when it was released in June. The track was spread over Twitter and eventually made its way to John Kennedy, who played it on Radio X. The band was also immediately discovered by UK independent music experts "This Feeling," who have listed them as one of the nation's top new acts. Their upcoming single, "Taking Our Sweet Time," will have its Radio X debut the night before it drops on August 19. After its release, It will also be This Feelings TOTD.
7. Silverlake: Silverlake (Cover Single)
The lead song from the upcoming second Silverlake album, "Jim Rockford's Smile," is called "Peaceful." It's a cover of a Kenny Rankin song that Georgie Fame initially popularized as a smash single in 1969.
So what's the big deal?
More than ever, all of us need a little peace. No one more than those of us who are suffering from war, repression, ailment, or adversity. Just considering how we can locate it, assist others in doing so, and honor the International Day of Peace on September 21.
Although we adore the Georgie Fame rendition of this Kenny Rankin classic, we thought we could give it a totally different spin. We've been working on it for a long, but we kept parking the track and returning to it. We had a vision for it and thought it was something worth fighting for, but we were unable to complete it. And so we did.
If these haven't filled up your appetite, wait until you hear these last three. If you want to submerge yourself in music that speaks to your heart, these will put you in the right mood to deal with the Monday Blues.
8. Venus: Art Of Illusions
We are Venus ,a band formed in 2021 from Athens (Greece) by Giorgos Verginis (guitars/harsh vocals) and Antonis Avtzis (guitars/clean vocals).We've been together since we can remember our selfs , doing the one thing we love and that is playing music.
Being inspired by bands such as Immortal, Vektor, Death , Megadeth etc. , we decided to make our own unique metal sound that we call Horror/Sci-fi Thrash/Power Metal.
Our debut EP called "Project Lamda" released digitally on July 29th via Pure Steel Records.
Tracklist:
1. Art Of Illusion
2. Helios Abandoned
3. Multilingual Monstrosities
4. Project Lamda
Total Playing Time: 28:46 min
Line-Up:
Giorgos Verginis – guitars, harsh vocals
Antonis Avtzis – guitars, clean vocals
Τhis Ep is a first taste of our music with a lot more to come in the near future.
9. ALTAN: Forever
Together with New York producer Melting Resonance, Forever was created. The atmospheric elements he employed in this production really appealed to me, which is why I wrote this floaty love song with a generally calming and romantic vibe. I'll post our song to all of my social media accounts and perform it live on stage at festivals this summer.
10. Chris Cleverley: Chlorophyll
Chris Cleverley was born in a mystical atmosphere of honeysuckle under a solstice moon.
His distinctive type of ambient Dream-Folk music has given him a commanding name on the UK Acoustic music scene. It has been called "impressive" (The Telegraph) and "haunting" (The Sunday Times).
The lead song from his much-awaited fourth album, "Broadcast The Secret Verse," is "Chlorophyll." The release of his first new music in more than two years primes listeners for the emergence of a revolutionary new sound.
Chlorophyll is prepared for the emotional climate of 2022 by serving as a sharp warning of the effects of climate change on our delicate natural environment.
Chris cordially welcomes you to be among the first to hear his brand-new music.
As your words and ideas become an essential, ongoing component of sharing his narrative to the world over the following months, he would love for you to play a significant part in building the buzz at the beginning of this exciting release journey.
Well, that's the end of this list, but there's certainly more you can look forward to next week!
There's a bit of every genre so even if you don't add everything to your playlist, I certainly hope you found the perfect escapade in a few of them. See you next Monday!