In the intricate world of music, few experiences are as profoundly intimate as those offered by artists willing to bare their soul through their craft. Sloe Honey's "a cup of joe" EP is a testament to this art of vulnerability, presenting listeners with five tracks that explore the tumultuous journey of healing after a momentous relationship.
The EP opens with "stained glass masterpiece," a track that immediately immerses the listener in Sloe Honey's ethereal vocals, delivered with a ranging rich voice. The glittering piano work and heavy sound effects in a glassy and roomy atmosphere create a stained glass-like masterpiece.
Next up is "the body between us," a composition that takes us deeper into the emotional labyrinth of the EP with a sultry and lower-register delivery. The heavy beats that underpin the track seem to mimic the weight of unresolved emotions, making it clear that a high-stakes gamble has been placed on the table of love. As we delve further into the EP, "a cup of joe" unveils its storytelling prowess with each track with lyrics steeped in anecdotes of the lost love.
The EP climaxes with "tears in an uber (our last goodbye)." The lyrics convey an aching plea for a final chance to hold on to a love slipping away. It's a heart-wrenching goodbye encapsulated in a sonically dreamy cocoon.
Sloe Honey's "a cup of joe" reminds us that music can heal, console, and tell the stories that words alone often can't express.
KEEP IN TOUCH:
FACEBOOK | INSTAGRAM | TWITTER | SPOTIFY | BANDCAMP | TIKTOK | WEBSITE | YOUTUBE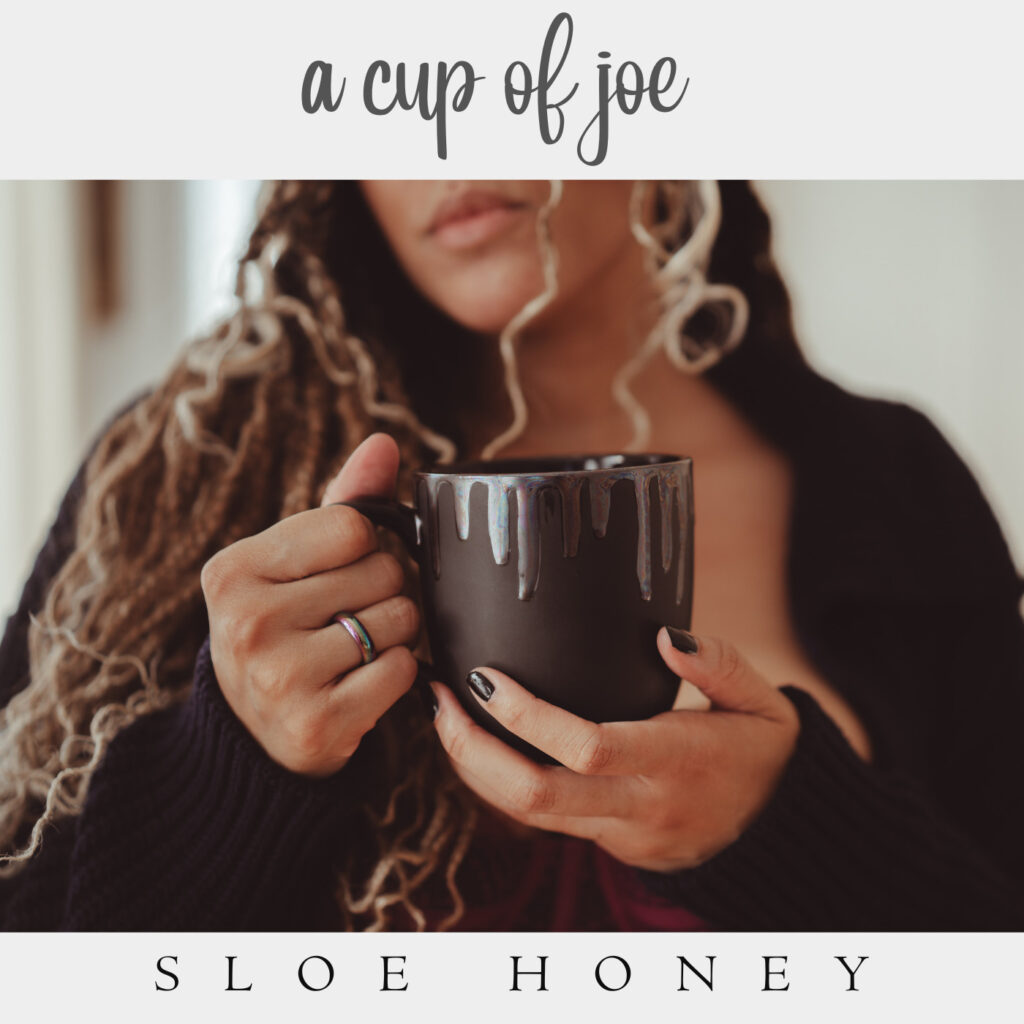 Review By: Naomi Joan