Embark on a sonic journey with See Level's expansive 20-track album, "All Inclusive," where warm and inviting tones meet chill beats in a seamless musical fusion.
The album opens with "Window Seat," setting the stage with an atmospheric aura. Pulsating beats echo in glimmery swirls of immersive synth. As you progress to the second and titular track, "All Inclusive," a warmer undertone emerges in the music, representing the dominant mood of the album. Lush melodies flow thickly alongside tapping beats, showcasing the versatility within See Level's sonic palette.
Moving on amongst the chill beats and sonic relaxation, we come to the ultimate weekend with "Picnic Tables." The thirteenth track introduces bird chirping sounds, creating a delightful backdrop. Warm flourishes of melody, coupled with a romantic and quaint breezy tune, evoke positive vibes and an angelic, heavenly feeling.
The journey culminates with the twentieth track, "Early Retirement," which opens with soothing sounds resembling ocean waves or a cascading waterfall. A deep, thick voice sends off a monologue, building anticipation. The beats gradually intensify, and as the monologue concludes, the music transforms into a romantic and cinematic masterpiece, creating an extensive majestic la dolce vita mood. An angelic crooning merges with orchestral vibes, creating a sense of closure. It all seems like the credits rolling in a legendary old movie in my mind's eye.
Listen to "All Inclusive" and let it take you on an extensive road journey, with each track being a vivid stop that carries you to the next.
KEEP IN TOUCH:
INSTAGRAM | SPOTIFY | WEBSITE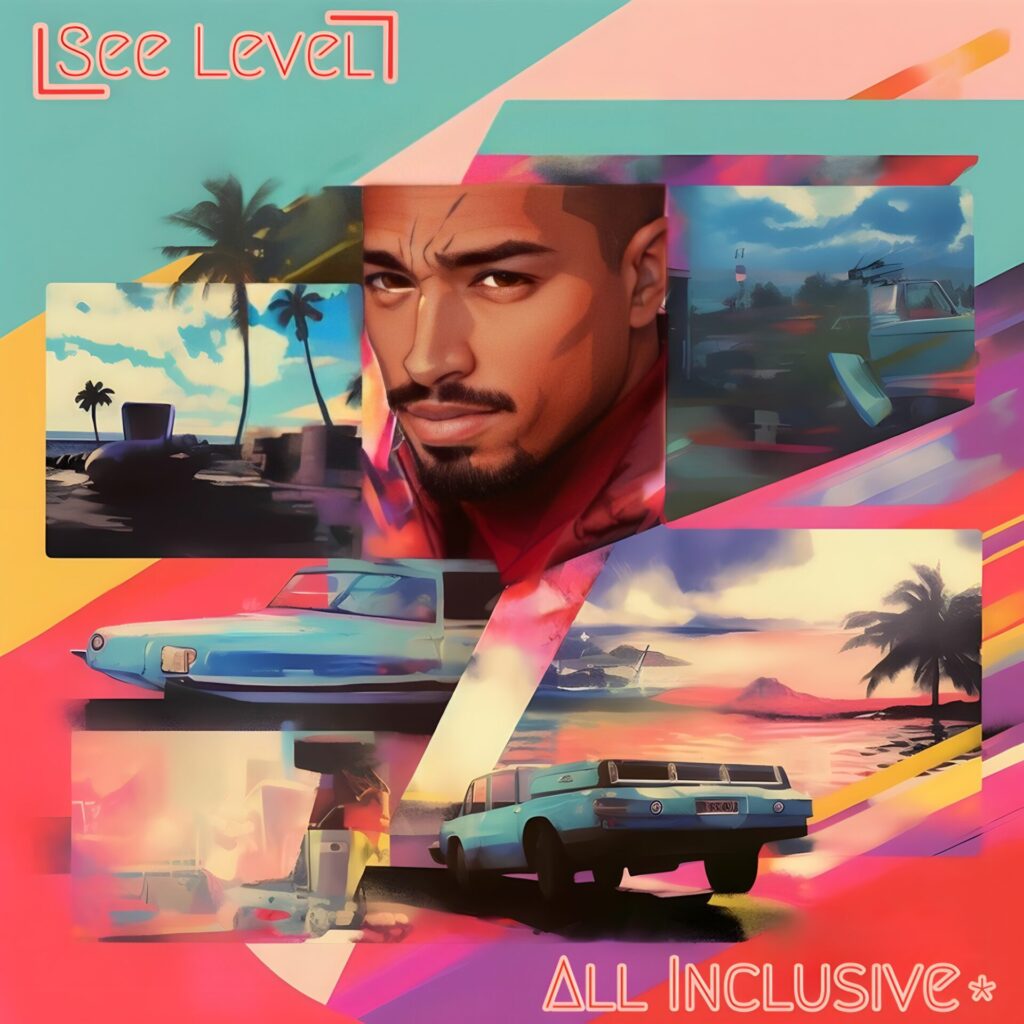 Review By: Naomi Joan