Derek Lee Goodreid, the Australian musician and songwriter, delivers a vibrant and resolute anthem with his track "All or Nothing." This song is a spirited call to action, urging listeners to chase their dreams with unwavering determination and to cast aside distractions and doubts.
From the very first notes, "All or Nothing" exudes a sense of energy and purpose. Twangy guitars set the stage, instantly conjuring images of classic Rockabilly, while infectious bass lines and curated drum beats infuse the track with rhythmic vitality. The result is a jangly instrumental atmosphere that propels the song forward with spirited momentum.
Derek Lee Goodreid's commanding and emphatic vocal performance is at the heart of the track. His voice resonates with purpose and conviction, delivering the song's empowering message with clarity and fervor. The vocals echo with a thick, robust quality, adding depth and weight to every word sung. Goodreid's delivery is spirited and soulful, infusing the lyrics with authenticity and passion.
"All or Nothing" captures the essence of classic Rockabilly while infusing it with a modern sensibility. The song's thematic focus on resolute determination and fearless pursuit of goals adds a contemporary twist to the timeless genre. It's a musical declaration of unwavering resolve, a sonic rallying cry encouraging listeners to overcome obstacles and embrace their ambitions.
In a world filled with distractions and uncertainties, listen to  "All or Nothing" to manifest the bold declaration of intent to life with Derek Lee Goodreid.
KEEP IN TOUCH:
FACEBOOK | INSTAGRAM | TWITTER | SPOTIFY | BANDCAMP | WEBSITE | YOUTUBE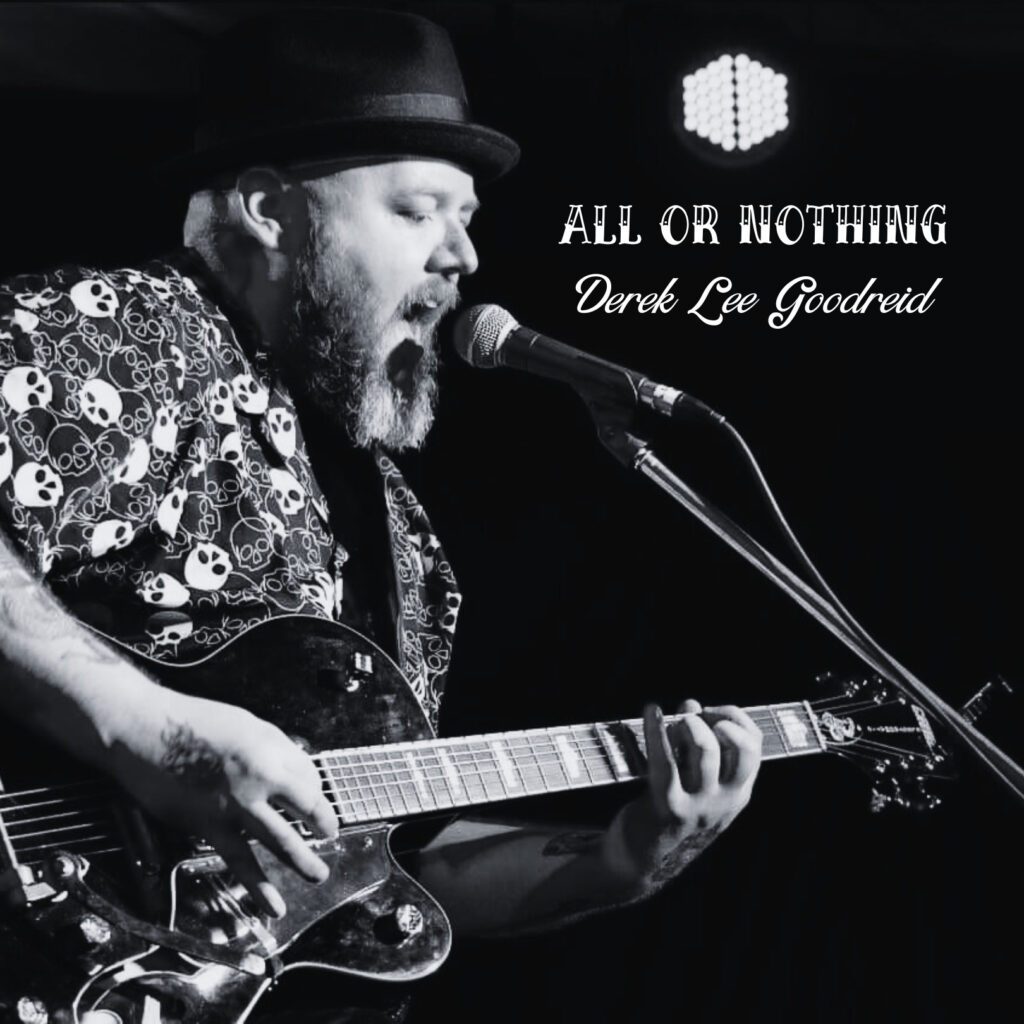 Review By: Naomi Joan