AWOLNATION Premieres Take A Chance On Me ft. Jewel, a Cover of ABBA's classic. Better Noise is releasing the compilation today.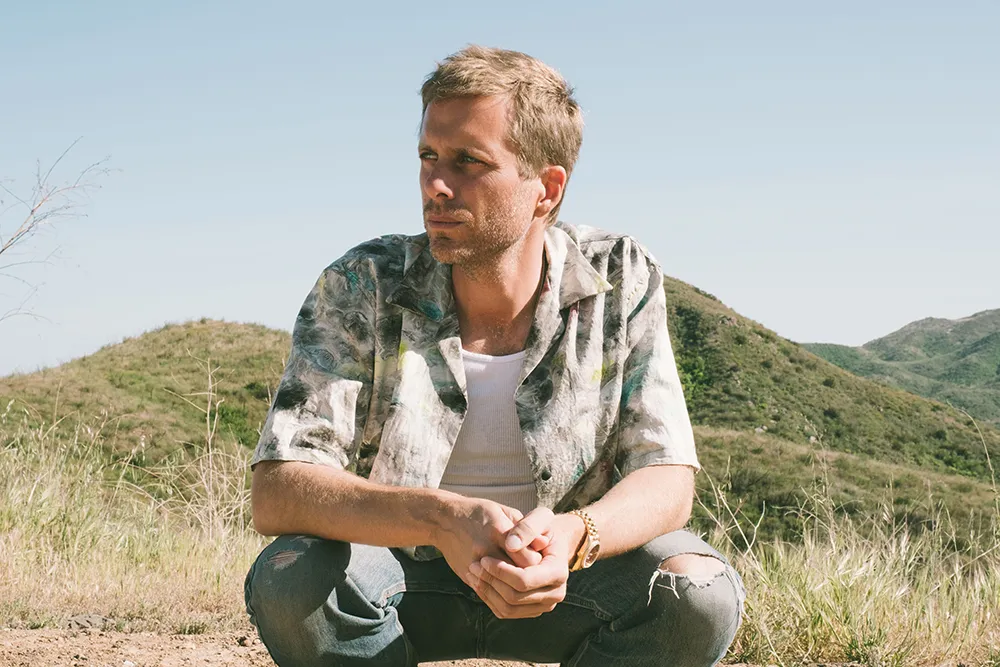 AWOLNATION, our sailing teachers, are back today with a new collaborative covers album that is just off-the-rails enough to warn us not to count them out.
My Echo, My Shadow, My Covers & Me, out today on Better Noise, features a motley group of artists, including Beck, Jewel, Rise Against, and Incubus, covering classics like Madonna's "Material Girl," ABBA's "Take a Chance on Me," and Biz Markie's "Just a Friend."
The concept arose from the need to cope with the outbreak of the pandemic and the accompanying lockdowns that disrupted daily life. Each track in the collection features at least one acclaimed artist with whom Bruno has a personal connection, celebrating the collaborative spirit of his artistic community.
The bandleader said in a statement: 
I know a lot of artists and everybody deals with fear differently, and my way of dealing with it was to never stop moving. And so that's why I just started making a covers album instead of feeling too defeated by everything getting shut down. I thought, "Well at least if I stay busy and stay active, I'll feel productive." It also allowed me to be prepared to make original music as well, because the last thing I wanted to do is release Angel Miners — the fourth AWOL record — and then just make the fifth one right away. It didn't feel appropriate. I didn't feel emotionally capable, because I just said everything I wanted to say on that album, so this was a great palate cleanser for me.
"ABBA is incomparable!" Jewel also mentioned her appearance on AWOL's cover of "Take a Chance on Me." "Their songs are hook factories, and recutting this song with Bruno was so much fun — he did all the heavy lifting, and I just had to sing."
If you want to get odd, check out the animated video for AWOLNATION and Jewel's cover of the ABBA hit below, along with the unusual, star-studded tracklist and streaming embeds.
My Echo, My Shadow, My Covers & Me:
1. Beds Are Burning (feat. Tim McIlrath of Rise Against)
2. Eye in the Sky (feat. Beck)
3. Take a Chance on Me (feat. Jewel)
4. Maniac (feat. Conor Mason of Nothing But Thieves)
5. Just a Friend (feat. Hyro The Hero)
6. Material Girl (feat. Taylor Hanson of Hanson)
7. Wind of Change (feat. Brandon Boyd of Incubus & Portugal. The Man)
8. Waiting Room (feat. Grouplove)
9. Drive
10. Flagpole Sitta (feat. Elohim)
11. Alone Again (feat. Midland)