Canceled by Naga Brujo: Review
Hailing from Austin, Texas, Naga Brujo drops their bonafide rock EP titled "Canceled". It's a four-track energy-fueled masterpiece that'll make you groove in excitement and ignite the spirit of rock and roll hidden inside you. Every song on this EP has a gritty guitar tone that blurs the line between grunge and classic metal. The great synergy between each band member and their tone is quite prominent indeed. The rush of the drum rolls brings out an electrifying aura in every song that'll lift your mood to an all-time high.
The tracks of the EP are entitled "Sick Sad World", "Black Magick", "Slug", and "Fever Dreamer". There is a constant vibration from all the guitar riffs in each track. It follows a blues rock-inspired note arrangement that bonds perfectly with the singer's prowess and screaming. What is truly astonishing is how the performers kept their energy intact and maintained a consistently fast BPM throughout all the songs. They must have a ton of stamina from years of practice and talent, I'm sure of it. The songs also have a hint of thrash metal too, which can be heard and felt with the deep distortion tone. It has a significant amount of gain which is pleasant to hear, and just the right amount of balance so that the other instruments aren't overshadowed.
In its entirety, "Canceled" is a solid rock EP by Naga Brujo. I truly admire their composition and fierce presence throughout the music that has been produced. I wish them truly the best of luck, and hope they find success in large concert halls where rockers on a global scale can headbang and moshpit their way to calling Naga Brujo's performance "a legendary night".
KEEP IN TOUCH:
FACEBOOK | INSTAGRAM | SPOTIFY | BANDCAMP | WEBSITE | YOUTUBE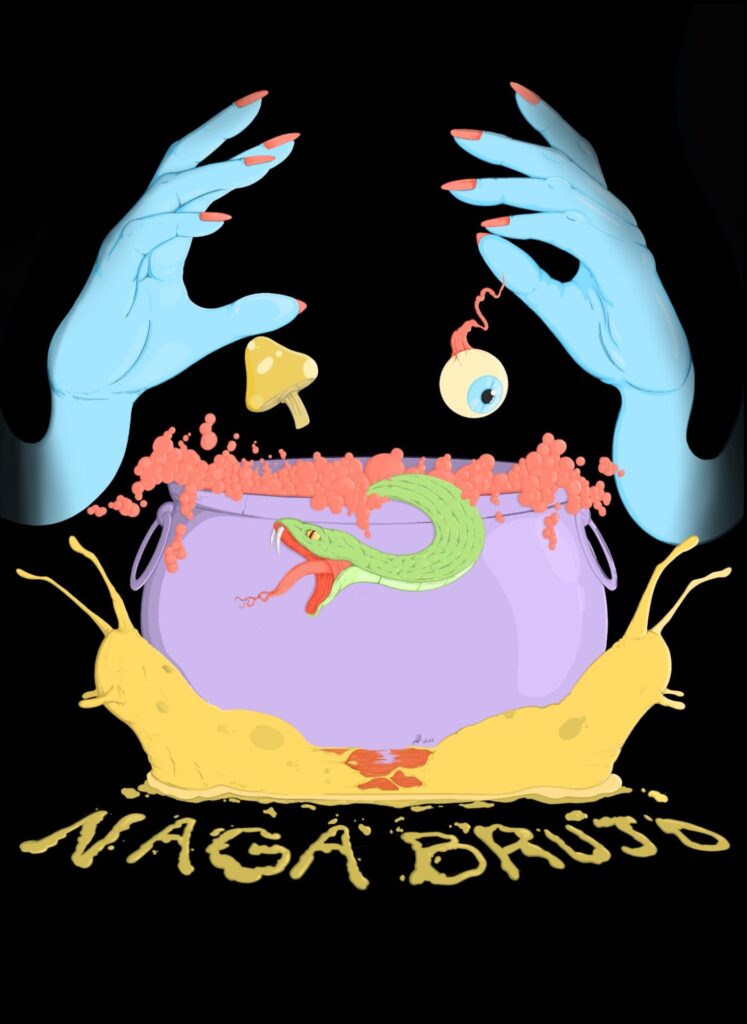 Photo credits: John Rosales @athirdeye
Review by: Damien Reid