Singing in the style of artists such as Sufjan Stevens, Adrienne Lenker, and Sparklehorse while also drawing on the work of Noah Gundersen and Night Beds, York is a singer-songwriter from the Bay Area. With "Beach Song" receiving over a hundred thousand streams on Spotify and YouTube, his first full-length album was well received by indie music blogs and playlist curators in early 2018. Prior to this fall's release of York's second full-length album, two singles have been released in the summer of 2022.
'Awful Time' which will be releasing this friday, was written during one of the darkest periods of his life as an adult. Remorse, regret, and shame were expressed in this way because he was acknowledging the pain he had caused some people he cared about dearly at that time. Check out the exclusive interview below:
1. Can you tell us a bit about where you come from and how you got started?
ASHTON YORK: I grew up in Napa, CA. My parents worked a lot and my siblings were older. I can remember being in the 4th or 5th grade, and stealing my sisters pink iPod (one of the very first versions!) and listening to the Beatles, Coldplay, Death Cab, RHCP, Modest Mouse, Wilco, etc. I would listen to the same songs over and over again. Mom says when I was really young (4 or 5), I used to line up pots and pans upside down in the kitchen and bang on them with wooden spoons. I vaguely remember this. I started seriously teaching myself guitar at about 10 years old. This is proving to be a very difficult question to answer, so I'll say this: My music is the product of endless kindness, encouragement, and support from the folks I was lucky enough to grow up with.
2. Did you have any formal training or are you self-taught?

ASHTON YORK: When I was in the 6th grade, there was a fellow named Rob who lived next door. Rob was in a band and they played in SF and around the bay area. He was in his twenties and lived with his parents. I used to go his house, knock on the door, and basically force him to teach me songs. He taught me Radiohead, Led Zeppelin, and RCHP tunes. After a while, I started learning things on my own and writing my own songs. To answer the question, no. No formal training. But I've learned what I could from the folks around me over the years.
3. Who were your first and strongest musical influences and why the name 'ASHTON YORK'?
ASHTON YORK: Fuck. Well, let's get real: Dashboard Confessional, Coldplay, DCFC, Relient K, Switchfoot, Jack Johnson, John Mayer, etc. These were my earliest influences. Because of these early influences, I will always have pop tendencies I guess. I used to wish I was more experimental and edgy and "cool", but I've learned to be grateful for my melodic sensibilities. I don't force anything, I just let the songs come. And I try really hard not to judge what comes out.
As for the name, York.. it's my middle name. I don't know why, but I've always liked it and I feel like it works. Maybe I'll adopt a new moniker in the future, but for now, it works.
4. What do you feel are the key elements in your music that should resonate with listeners, and how would you personally describe your sound? 

ASHTON YORK: I don't know. I mean I work really hard to write unique and memorable melodies. If I have nothing to say, then I don't write. I don't write or release anything unless it feels true and meaningful. At best I would characterize my music as intentional, melancholic, melodic, and honest. I just write and record what feels natural to me. I'm realizing now more than ever how rare that is. Over the years, my musical influences and interests will change. I will always release the best quality records I can, and I plan on a pretty diverse discography ahead. For now, I've settled a pretty bare bones acoustic record.
6. What's your view on the role and function of music as political, cultural, spiritual, and/or social vehicles – and do you try and affront any of these themes in your work, or are you purely interested in music as an expression of technical artistry, personal narrative and entertainment?
ASHTON YORK:
I guess I lean more towards the latter. I sort of resent the current climate of the indie music scene. Everything feels so politically charged. I can appreciate artists who use their platform to support different causes but there's a fine line between that and virtue signaling to gain clout. I recently played a show in Berkeley the day Roe v Wade was overturned and the venue invited the audience to participate in a collective scream as a form of lamentation. I thought it was annoying. Like for a venue to assume that everyone in the room views the issue of abortion in the same light they do.. i just felt like.. eh I could've done without that. Like we're here for music. It just felt out of context. I'm not saying I agree or disagree with the venue's sentiments because I shouldn't have to. Nowadays, you read a review on Pitchfork or whatever and the first paragraph is about the music and then the last ten are about controversies and "he said, she said" stuff. I just feel like the music isn't the main agenda anymore. Like how did we get here? As my audience grows, I hope they are a diverse bunch of people. I value freedom of expression and honest conversation. In my personal life, I look for commonalities among my peers, not differences.
7. Do you feel that your music is giving you back just as much fulfillment as the amount of work you are putting into it, or are you expecting something more, or different in the future?

ASHTON YORK:
On my best days, yes. But I am often frustrated and driven by self pity and selfishness. I'm working on it. I chose a very difficult profession. I try to remember that my job right now is to keep my head down and WORK. A career in music will either come or it won't. But I try to use the negative feelings as fuel to keep going. For the most part, it works.
8. Could you describe your creative processes? How do usually start, and go about shaping ideas into a completed song? Do you usually start with a tune, a beat, or a narrative in your head? And do you collaborate with others in this process?
ASHTON YORK: I usually find a chord progression I like and begin to craft a melody. Then the lyrics come. It all happens so fast, that it's difficult to analyze beyond that. I think there's something special about writing songs with a single instrument. But for the next record, I hope to experiment with different approaches. I collaborate here and there with close friends. It's fun to get out of my own thing sometimes and assume a different sound. It's like playing dress up!
9. What has been the most difficult thing you've had to endure in your life or music career so far?
ASHTON YORK: The sudden passing of my father has had a really profound effect on my life. I'm still grieving. I think I always will grieve his loss. I've faced so many hardships in my young adult life so far. I've worked countless shitty jobs and I've been rejected so many times. I'm getting used to the rejection now. I sort of like it. It fuels the fire. Other times, it's really hard. But I think the many hardships I've endured have added to my art and I can't imagine giving up on my dreams of being successful as a singer-songwriter. I've gone through too much now. And I really have nothing left to lose.
10. On the contrary, what would you consider a successful, proud or significant point in your life or music career so far?
ASHTON YORK: Releasing my first record, You Are My Sanity. Also, I've made some really great friends in the industry along the way. Earlier this year, I befriended one of my song writing heroes. Someone I've admired for a very long time and now we go on road trips and go out to dinner and such. I won't mention their name here, but it's been totally surreal and incredibly enlightening and encouraging. Also, I got to have Abby Gundersen and Kyle Crane play on this record and they both were a huge dream come true for me. I have days where my life feels really fucking cool. I try to employ gratitude and humility each day. It doesn't feel like much to me most of the time, but in reality I've accomplished quite a bit in music.
KEEP IN TOUCH:
INSTAGRAM | SPOTIFY | BANDCAMP | WEBSITE | YOUTUBE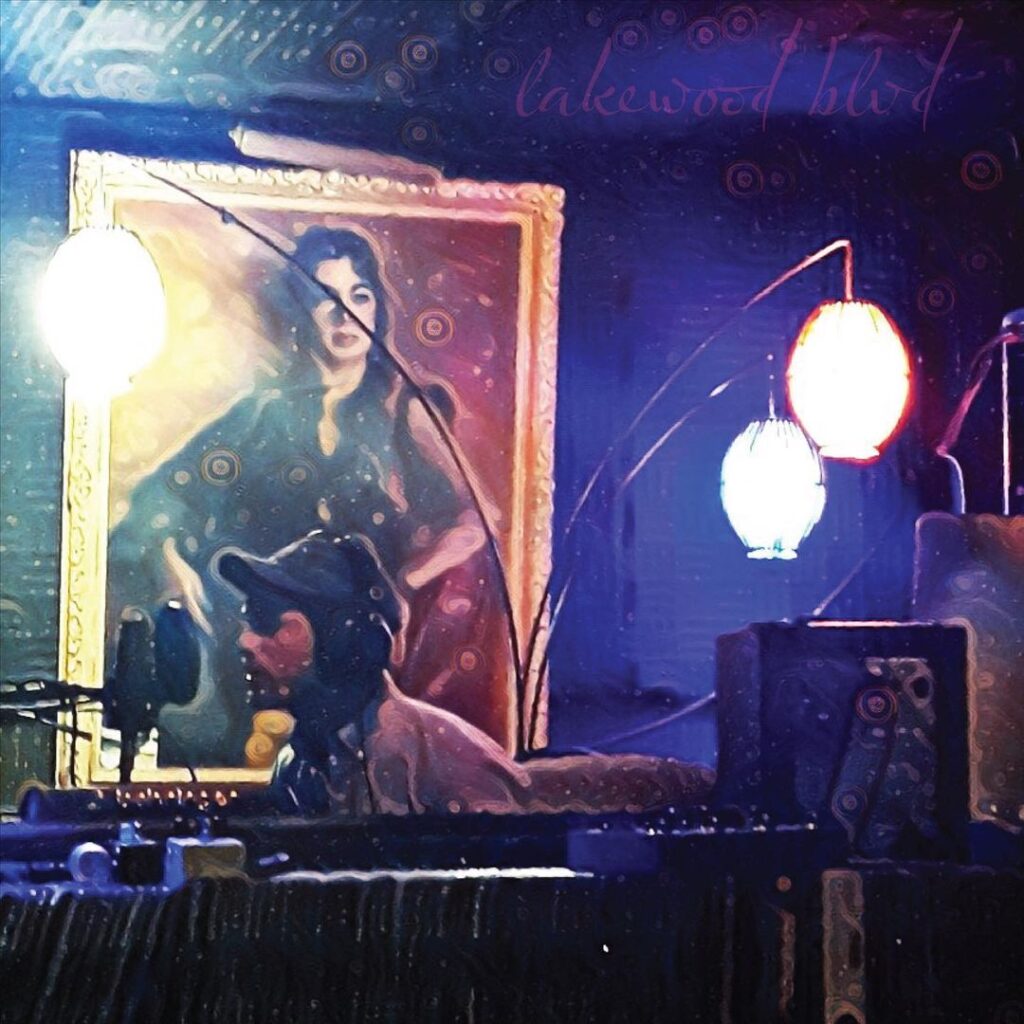 Photo credits: Zachary Hurlburt