DIA THE LIBRA is a multi-faceted & multi-talented songwriter, producer and musical/performance artist; creating her self branded "Hippie-Hop". A self taught pianist, songwriter, musician & performer – DIA is the FULL PACKAGE. Dia uses her music to tell complete, pure & profound stories. Combining her love for sound and sonic expansion (regardless of genre) – DIA IS MUSIC, full stop.
Using pop, avant-garde and offbeat production styles – DIA creates different audiovisual worlds with each song. Dia makes music to connect and share her own personal journey; while hoping to inspire others to live authentically through whatever expression accurately displays their heart and soul. Through this, she hopes to affect positive change through simply BEING. Check out her single Angel In The Wind and the exclusive interview below:
1. Can you tell us a bit about where you come from and how it all got started?
DIA THE LIBRA: I am from Chicago aka "The Windy City". I started writing poetry at the age of 7 & did poetry slams and readings up until about 13-14. That's when I wanted to start songwriting.
Madonna's "What It Feels Like For A Girl" was one of the first songs I studied and it felt like poetry & so poignant to me so I wrote my first song "Battle Scars" shortly thereafter. I had already pictured it as a folk-country song with guitar but couldn't play any instruments yet so I started with melodies from my head. From there, I picked up some instruments and gave actual music to my words.
2. Did you have any formal training or are you self-taught?
DIA THE LIBRA: I am a self-taught pianist and am currently learning more guitar and bass. I taught myself music theory and piano through a book and used the music center during my first stint in college to go play piano any time I could (almost everyday) to hone my skills. "Mary Had A Little Lamb" & "Jingle Bells" were the first
songs I learned to play. Picked up guitar a little after that and wrote a few songs, but piano has always been my love. The relationship I have with piano is so pure; it's like my soul escapes into the keys whenever I play. During my second stint in college for music production I ended up getting more advanced music theory for jazz, blues and gospel but started off teaching myself classical piano.
3. Who were your first and strongest musical influences and why the name 'DIA THE LIBRA'?
DIA THE LIBRA: 90s/2000s female Hip-Hop/Rnb, Alternative Rock/ Folk & Jazz is what really started me wanting to write music. Lauryn Hill, Left Eye, Missy Elliot, Aaliyah, Sarah McLachlan, Evanescence, Avril Lavigne, Roberta Flack, Regina Spektor, Nina Simone, Tori Amos, Joni Mitchell, Imogen Heap, Solange, Bjork— artists who were offbeat in some sort of way. More Contemporary Artists like Kanye West, Lil Wayne, Frank Ocean and Black Thought from "The Roots" also inspire my pen/sound. I like to fuse that with my love of electronic music, dance, house & disco as well so Daft Punk, Tiesto (the JUST BE! Record) and some of Aphex Twin's work inspires me as well. I have too many influences to name really – I just love MUSIC and have a very wide taste/palette.
"Dia The Libra" was born out of a nickname an old acquaintance gave me. My name is India, so DIA comes from the end of it. I'm also a big fan of greek mythology and studied the ancient greek language through the "classics", so it denotes heavenly/goddess meanings as well. The suffix "The Libra" comes from my astrological sign "Libra" so both kinda describe my full essence. Chance the Rapper (also from Chicago) is what gave me the cadence for my name.
4. What do you feel are the key elements in your music that should resonate with listeners, and how would you personally describe your sound?
DIA THE LIBRA: I'd like to think that I make experimental, left field but "popular" music through the expression of hip-hop? I love Jazz & Gospel so 7ths and 9ths, accidentals, augments, diminishes, dominants – THEORY in general is what I like to play with a lot – modes, etc. I blend all my experiences and tastes with music together to create what I like to call "psychedelic" or "alternative" hip-hop. I'm an "alien", "hood witch", "hippie spirit", which is where the "psychedelic"/"alternative" vibes come from. Lyrically, I'm a poet first and I'm verbose as fuck so word choice & meaning lyrics can be very important to me.
5. For most artists, originality is first preceded by a phase of learning and, often, emulating others. What was this like for you? How would you describe your own development as an artist and music maker, and the transition towards your own style, which is known as ALTERNATIVE/PSYCHEDELIC HIPHOP?
DIA THE LIBRA:
I feel like I'm a constantly learning – esp. being self taught in a lot of aspects. I guess I tried to emulate others when I was learning songs (Cat Power's "Names" was one of the first songs I learned on Piano), but being self-taught esp. in the beginning I was just trying to figure out what I liked more than trying to be like someone else. I was into the anti-folk scene a lot when I started playing instruments and ballads/improvisational music were my sweet spot. I released my first "record" shortly (like 2-3 years) after learning piano because I had started writing songs right away.
I used to only want to be a songwriter – but meeting my ex music partner in 2012/2013 and doing electronic hip-hop really started me off as an artist/performer. I used to write all these sad ass ballads up until then but once I was in that duo, I felt I stronger emotionally so I wanted to make music that reflected that too.
Instead of being lachrymose and sad, I fused all that with beats and electronics to give it more punch and that's where my sound started to evolve. It was during that time where I went more towards
"alternative" hip-hop flavors. As I grew more into my "hippie-ness" and exploring psychedelia – I wanted to make sure I made my tunes sound like different "worlds" or "languages" rather than just songs. So that's where my brand of "hippie-hop" or alternative/psychedelic hip-hop comes from.
6. What's your view on the role and function of music as political, cultural, spiritual, and/or social vehicles – and do you try and affront any of these themes in your work, or are you purely interested in music as an expression of technical artistry, personal narrative and entertainment?
DIA THE LIBRA:
I approach music more from a spiritual side than anything. I make music to heal myself first – so I think there's always some healing aspects in the spirit of my music. My goal as an artist is to touch people and make them feel, think and live as their most authentic selves – however that looks. And since the act of living out loud is inherently political I think it fits that mold sometimes too. Definitely am inspired by the world around me, but I process it through my own inner world first and then repurpose that back through my music. My music has become a lot more straightforward and less abstract as it was when I first started off – thanks to a lot therapy, alternative medicine and growing up from/ through my trauma. So I think while I do want to be known for my technical artistry and narrative, there's so many layers to my music that it eschews the typical "popular" format and brings something slightly deeper & interesting.
7. Do you feel that your music is giving you back just as much fulfillment as the amount of work you are putting into it, or are you expecting something more, or different in the future?
DIA THE LIBRA:
I do music for ME first. Music started off as a way to heal my trauma and give melodies to my poetry so it's always been cathartic and fulfilling for me in that sense. I just want to share my experiences with the world after I've processed my own feelings/
thoughts first. I've felt so alone and weird in so many ways but music has always been the ultimate savior for me. It's connected me to others in ways I never imagined or could prepare for. Sometimes I feel others see me as this overtly positive/upbeat person but my music does come from a deep place within & shares the breadth of my experience which can be hard & dark at times, too. The profundity of music is what I'm always trying to get to at my core and being honest with myself allows me to share my truth in ways that I hope can reach others. Although I do want to monetize it more, I can truly say I'm happy with my music – journey and output.
8. Could you describe your creative processes? How do usually start, and go about shaping ideas into a completed song? Do you usually start with a tune, a beat, or a narrative in your head? And do you collaborate with others in this process?
DIA THE LIBRA:
I have so many different ways of starting a song depending on if I'm writing for/with others or for myself. I also LOVE collaboration. If I want to write a in specific genre (like a Christmas song) I like to start with melody/chords, a drumbeat and word/phrase association to tell a story. For my personal tunes I just usually sit down and vomit words, chords or ideas and then it just flows.
My new single "Angel In The Wind" for example was musically created during a session I was teaching about sampling everyday sounds using technology. The beat is mostly made through natural samples made right then and there from blocks, sticks, sounds from my body and the like while the melodic parts are all digital; all recording through an iPad/iPhone. Afterwards, I loved what I created so much that as I was walking to my bus stop, I just remember saying "I'm talking visions – the heart of making self a mission!", took my iPhone Mic and lyrics just flowed out within 10-20 mins. I try to go with whatever comes to mind first, but there are some
songs that take me 2-3+ months to complete versus songs that come out like water; all depending on mood. Mostly, I really want to write the best song according to how I FEEL about it. If it doesn't flow naturally sometimes I have to let it rest and come back to it when the intention or feeling that I started with is there. It's a weird ebb and flow of logos and pathos/words & feeling.
9. What has been the most difficult thing you've had to endure in your life or music career so far?
DIA THE LIBRA: I think the most difficult thing I've had to endure in my career is people believing in or doubting my talent as a well- rounded artist who creates music from inception to completion. That I can actually play instruments, produce music, know theory, can be technical or even that I do music in general. I always get asked "you do music?", "you play piano?", "you rap?" or some variant of that. Like it's a surprise that I can ACTUALLY do these things.
While it can be hella frustrating, it does keep me motivated. Not necessarily to prove anybody wrong, but to prove myself right and work harder towards my goals of being a well known artist & songwriter.
10. On the contrary, what would you consider a successful, proud or significant point in your life or music career so far?
DIA THE LIBRA: Two things: First – 2013 & my electronic rap duo "Beatdown" was such a beautiful period in my life and artistry. My music partner and I created a magical vibe that I'm still trying to go back and pull from to place in my own solo music. I miss my music partner everyday because he was the only person I feel truly understood me musically and vice versa.
Second – My song "Angel In The Wind" was picked up on a
compilation that was supposed to be distributed through the Orchard/Sony when Covid hit in 2020, but that ended up falling through. What it did though was light a fire under my ass and made me really get to the crux of why I wanted to do this. I started to really be intentional about CREATING my sound instead of being/ creating what others thought I should be or do musically. I've worked with countless people who wanted me to do music based off of how I look rather than who I am and getting on that compilation with a song I wrote & produced myself gave me the confidence boost to do it on my terms/my way. Instead of compartmentalizing myself to be marketable in popular music I decided then and there I wanted to be the full expression of who I am and what I love about music. It's not easy when you're the oddball or people expect a certain sound or way from you. But it's satisfying as hell to create authentically. To then see/feel people show love for my music & artistic expression is an amazing bonus and blessing.
KEEP IN TOUCH:
FACEBOOK | INSTAGRAM | TWITTER | SPOTIFY | WEBSITE | YOUTUBE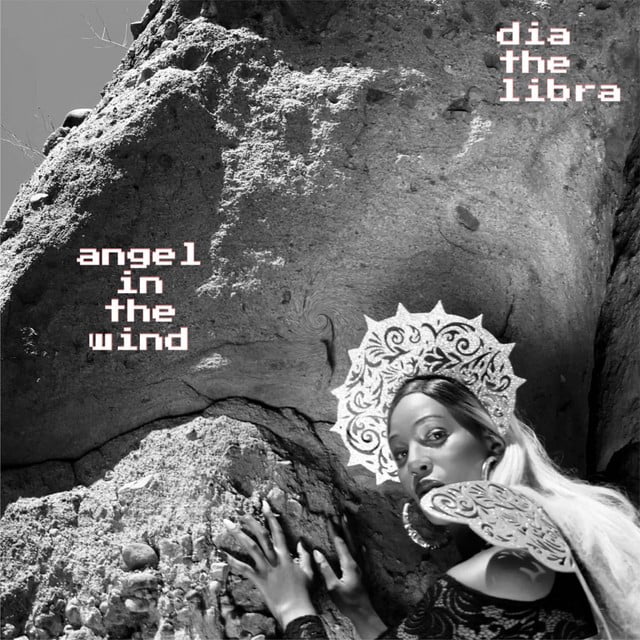 Photo credits: Annie Biggs, Donavan Clark'