The Barrow-in-Furness, Cumbria-based Seahouse Records, which is run by Emker Cel, produces music. This tiny outpost doesn't have much going for it, but because there isn't much else to do, it is beginning to produce some really good music. Leading the way in this are Emker Cel and Seahouse, who have a lot to offer. The song Death Of Dreams and its animated music video demonstrate the caliber of the production this artist and the label are putting out in 2023. Check out the exclusive interview below: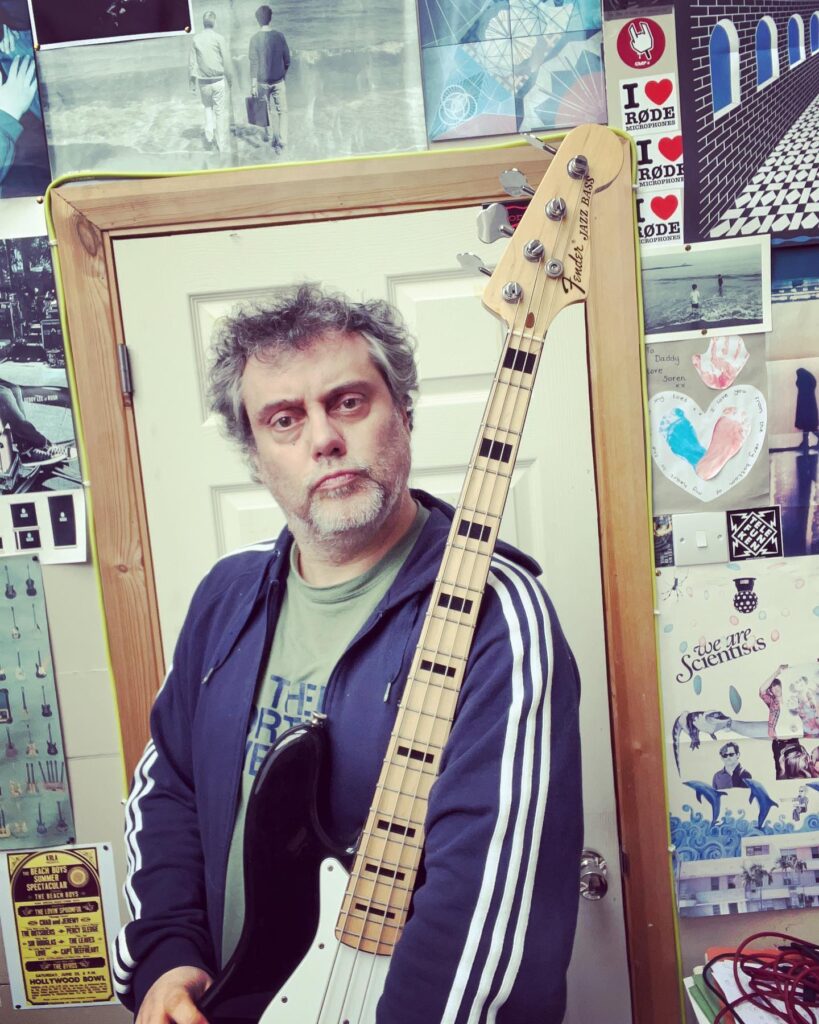 1. Can you tell us a bit about where you come from and how it all got started?
EMKER CEL: I released my first EP in 2016, having gone solo after my previous band had broken up. So I became the writer, singer, producer, and played (almost) everything. I enjoy playing all the parts myself, but I sometimes struggle with drums so I get a proper drummer in.
2. Did you have any formal training or are you self-taught?
EMKER CEL: It's a bit of both. I am self-taught instrumentally, and in music technology and songwriting, but I did a music degree too so I know my theory!
3. Who were your first and strongest musical influences and why the name 'EMKER CEL'?
EMKER CEL: I was brought up on The Beatles, Stevie Wonder, and all sorts of other great music that my parents were into. I think those earliest influences remain my strongest, and I always go back to them for more. I think the 1990s was a big stylistic and sonic influence for me too. The name 'Emker Cel' is one possible phonetic interpretation of my first initial and surname (M Kassell), though there are still friends and family who haven't clicked this yet. I like playing with words and sounds.
4. What do you feel are the key elements in your music that should resonate with listeners, and how would you personally describe your sound?
EMKER CEL: I definitely value melody and harmony, although I am more interested in exploring rhythm these days. I think my lyrics are honest and open to interpretation, you can take them and apply them to your own situation, and I like it when people do that. I would describe my sound as that of someone who makes music for himself without worrying about fashion or trends, but who also always has an open mind.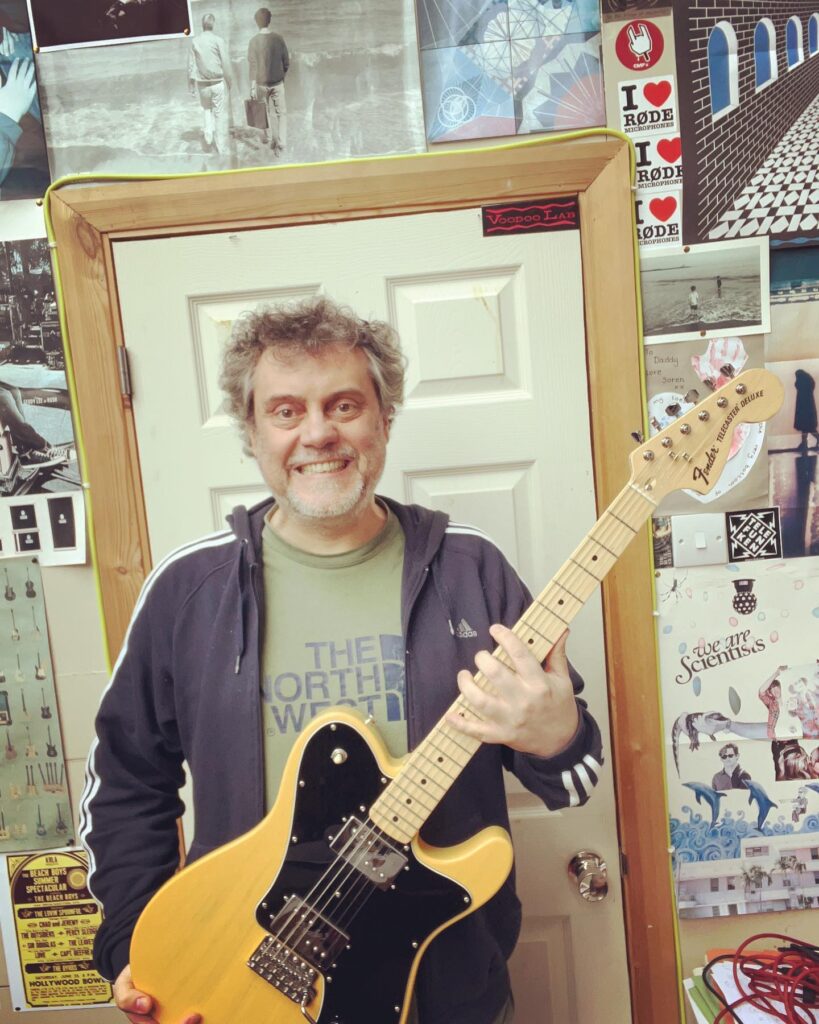 5. What's your view on the role and function of music as political, cultural, spiritual, and/or social vehicles – and do you try and affront any of these themes in your work, or are you purely interested in music as an expression of technical artistry, personal narrative, and entertainment?
EMKER CEL: I think music is vital as a personal therapy, even if you get your lyrical ideas out in a song and you make obscure references that very few people may get, it does you good to know that you're making your voice heard somehow. We do have a platform, and we should use our voice for political reasons if it's right for the individual. I respect fans of artists who encourage that and accept it. It's certainly needed in these times. I'd always value the making of original music as an artistic expression and not as entertainment: I kind of see these as opposites, and this may come from the struggle for original artists to get decent live shows and be taken seriously at grass roots level, when the competition is the ever-increasing popularity of covers bands and tribute acts. It's hard to define yourself in that kind of culture, the mainstream expectation is for you to entertain, and it's often a perverse kind of pleasure you can take by presenting your own music rather than something they've heard of.
6. Could you describe your creative processes? How do usually start, and go about shaping ideas into a completed song? Do you usually start with a tune, a beat, or a narrative in your head? And do you collaborate with others in this process?
EMKER CEL: I usually write on an old nylon string guitar, as it's the only one I have at home. It's nice though, because I can play chords with my fingers and a bassline with my thumb, so I can get a really good idea of what's going on harmonically. I usually start with a chord sequence and fit a vocal melody to it. The voice recorder app on my phone has been a revelation here. I record all my ideas and then sift through them later to see which one I want to work on. I have tried working with other people, but I'm much more comfortable working alone. I find it hard to express where I want the piece to go, and sometimes I don't even know: a song can take years for me to finish sometimes, because I'm waiting for the right part to come along. Sometimes I'm done in an hour. I sometimes set myself limits or targets to make sure I get the job done, or even to get the job done a certain way (for example, with my song Some Things from the 2018 album From The Waves, I limited myself to using only major chords for the whole song).
7. For most artists, originality is first preceded by a phase of learning and, often, emulating others. What was this like for you? How would you describe your own development as an artist and music maker, and the transition towards your own style, which is known as INDIE?
EMKER CEL: Yes, and I have no problem wearing my heart on my sleeve and admitting where I take my influence from. The key is to have so many, that something unique will come out. Listen to everything! There are so many milestones to hit: finding your own voice, finding your own sound, knowing what to leave out of a song even though you like it: the discipline is the challenge, and you have to be brave and take the leap. I don't want to sound like anyone else, and I don't think I do, but I'm sometimes happy to think someone can hear "X" or "Y" in my sound, even if it wasn't deliberate.
8. Do you feel that your music is giving you back just as much fulfillment as the amount of work you are putting into it or are you expecting something more, or different in the future?
EMKER CEL: Fulfillment comes at different stages of original music: the first is the discovery of the new idea, the second is taking that idea and completing the writing of the song. Then you get all sorts of satisfaction at recording and mixing stage, and then of course the pride of releasing it for people to hear. By then, I'm satisfied. If people like it and say nice things and listen to it, that's wonderful, but even if they don't, I want to know that I'm already satisfied and have done the best I could.
9. What has been the most difficult thing you've had to endure in your life or music career so far?
EMKER CEL: I got long Covid in 2020, and barely left the house for 6 months. My young son was only a year old. Some days I could barely walk. My voice went. My ability and desire to make music went. I thought "Is this it?". It was a scary time, nobody knew what this thing was or how long it would last. I went through a long recovery and am still not there, I'm still attending clinics, I don't have the energy or voice that I used to have. Some days I can't sing, but those days are become less frequent. To actually release new music is a massive achievement for me, and the whole experience has made me realise just how much I want and need to do this. It's kind of a comeback, I suppose.
10. Do you think is it important for fans of your music to understand the real story and message driving each of your songs, or do you think everyone should be free to interpret your songs in their own personal way?
EMKER CEL: It's really important to me that there's a two-way relationship between artist and audience. The creative process doesn't necessarily have to stop with me: if a listener is interpreting my words and getting something from them, then their reward is what they're making it. To this end, I have been making some lyrics on the forthcoming album (You Are Everything You Are, Seahouse Records, summer 2023) fairly ambiguous, or at least make it possible to take alternative meaning from them. Death of Dreams, this latest single, is a great example of this. I played this for some friends before releasing it and most of them assumed the lyrics referred to a personal, romantic relationship. I have designed the lyrics in such a way that this is feasible, but the actual meaning of the lyrics is one of a power struggle, and a political one at that. As long as someone doesn't interpret my lyrics as something that I am morally opposed to, then I absolutely encourage people to take what they want from it.
KEEP IN TOUCH:
FACEBOOK | INSTAGRAM | TWITTER | SPOTIFY | BANDCAMP | WEBSITE | YOUTUBE