Their genre is INDIE ROCK N' ROLL, and this is who they are: Eruption Artistique, a nonconformist artistic collective, attempts to enlighten everyone with authentic Indie Rock 'n' Roll and absurdist clips in these perplexing times when culture and artistic initiatives are suffering. Of course, this will not be acceptable to the cultural elite, but they consider themselves to be the premier alternative collective capable of adjusting this for the better. Actors, musicians, filmmakers, and photographers make up the group. They work to combat conservatism, racism, and cultural bourgeoisie; we are for love, tolerance, and equality.
Eruption Artistique is back with this incredibly catchy track that is inspired by the 1960s. True beauty and love are the themes of the song. The video is a dystopian fairytale from the modern era. We constructed our own world and made our own ICONS using Rainbow Super Glue. Check out the song and the exclusive interview below:
1. Can you tell us a bit about where you come from and how it all got started?
ERUPTION ARTISTIQUE: we started two years ago. Corona made us all isolated and that was also the moment I (Bas) started writing some tunes. People liked it and (because we couldn't start a live band) we decided to start an audio visual RNR project called Eruption Artistique. Our mission was to write catchy indie RNR songs, 1960' inspired, and to film off beat surrealistic black and white videos.
2. Did you have any formal training or are you self-taught?
ERUPTION ARTISTIQUE: we are all formally trained (sounds cool hahaha). When we grew up everybody who wanted to play an instrument needed to play two years of flute (absolutely horrible). After that the most of us started to take guitar or piano lessons.
3. Who were your first and strongest musical influences and why the name 'ERUPTION ARTISTIQUE'? 
ERUPTION ARTISTIQUE: 100% 1960'bands like the Doors, The Kinks, The Small Faces and Jefferson Airplane. I grew up on it. My father is a big collector of vinyl. He also had a lot of books and posters from the hippie days. I loved it, and still love it. When I was a teenager I started to love retro 60' bands like Oasis, The Dandy Warhols and The Brianjonestown Masacre.
4. What do you feel are the key elements in your music that should resonate with listeners, and how would you personally describe your sound?
ERUPTION ARTISTIQUE: I believe that every song you write should be your new own favorite song. Songs must be catchy and cool. All songs are written on an old Fender acoustic guitar. After recording a simple demo I start recording a more complete song on my Ipad. With this (more complete demo) I go to the famous Charlatan studio in Rotterdam. There we start recording and mixing the song. Some instruments I can't play myself so we ask friends and sometimes professional musicians to help us out. Our sound is pure RNR with always a catchy tune that keeps you awake in the night.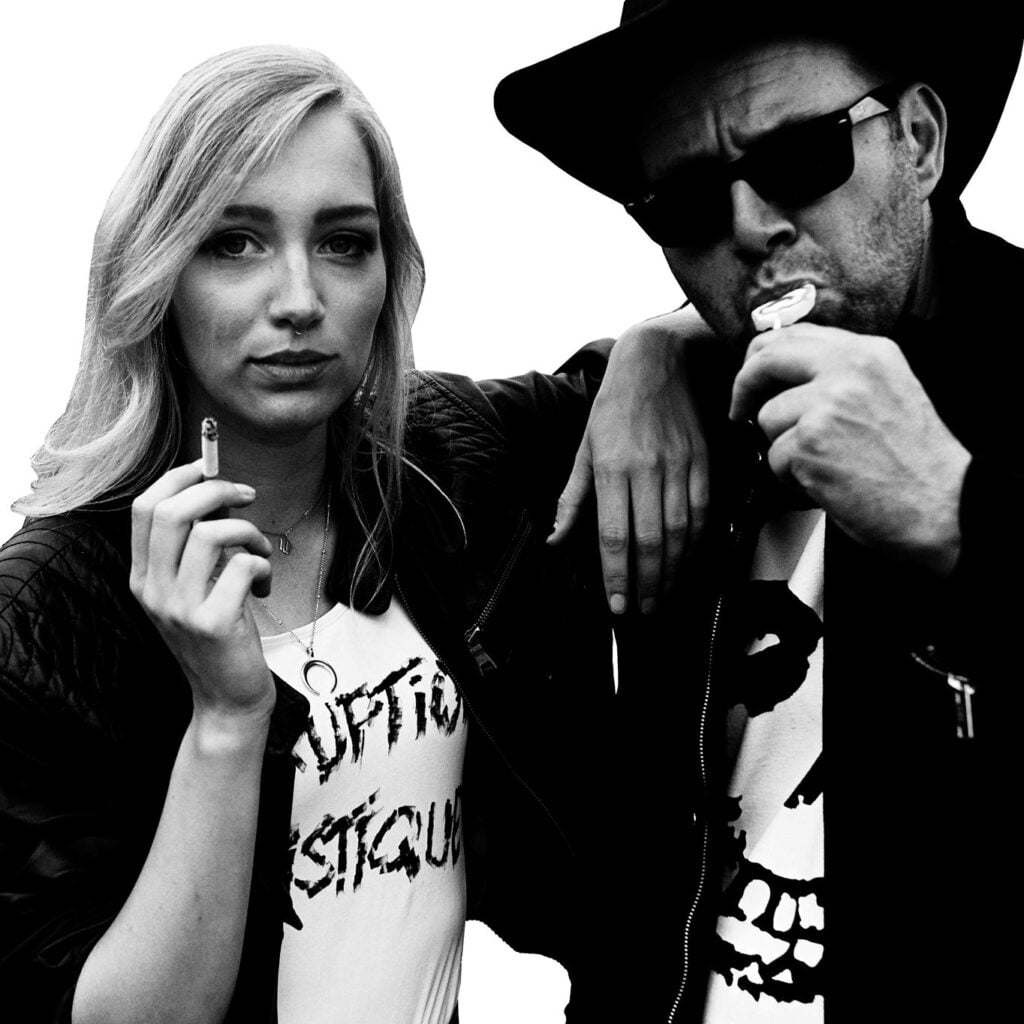 5. For most artists, originality is first preceded by a phase of learning and, often, emulating others. What was this like for you? How would you describe your own development as an artist and music maker, and the transition towards your own style, which is known as INDIE?
ERUPTION ARTISTIQUE: I started making music when I was 10 years old. My first band was called The Hard Rock Stones (awesome name), We tried to copy Jeff Beck and the Doors. When I was older I played in many metal and punk bands. Some of these bands were doing really great. The one thing that was always in my mind was the love for 1960'music. In every song I wrote you are able to hear this. Even when we played extreme metal music the Doors were never far away.
6. What's your view on the role and function of music as political, cultural, spiritual, and/or social vehicles – and do you try and affront any of these themes in your work, or are you purely interested in music as an expression of technical artistry, personal narrative, and entertainment?
ERUPTION ARTISTIQUE:
Good question. I believe that beauty and art (music, literature, painting etc) are the most important things ever. It shows in the most abstract way how extraordinary we are as people. Then again my music has nothing to do with politics. I believe everybody should be individually involved in politics. Be responsible. However music is not the way to express my political thoughts. The only thing we truly believe our music should express is: love each other, respect one another and party hard
7. Do you feel that your music is giving you back just as much fulfillment as the amount of work you are putting into it or are you expecting something more, or different in the future?
ERUPTION ARTISTIQUEK:
We hope that our music one day will be used in a film or documentary or in a TV serie. That would be absolutely awesome and would make us very proud. So…lovely people in the film industry give us a call
8. Could you describe your creative processes? How do usually start, and go about shaping ideas into a completed song? Do you usually start with a tune, a beat, or a narrative in your head? And do you collaborate with others in this process?
ERUPTION ARTISTIQUE:
all songs are inspired by the books I read. I love post war American and English/ Irish literature like Franzen, Mitchell, Burgess, Salter, Delilo etc. I try to find a catchy tune by the words I read. I also check out the music these writers like and I start listening to them. After that I let the magic do her thing. I think it is so extremely cool to completely drown in writing a song. Time is not there anymore. I become a totally other person and sometimes when I finished my song I can collapse completely.
9. What has been the most difficult thing you've had to endure in your life or music career so far?
ERUPTION ARTISTIQUE: I can't imagine people are interested in the things that went wrong in my life, so I shall tell you my big frustration in the world of music. I can't stand the fact that so many musicians make music by copying other bands. Inspiration is awesome, a homage is cool, but trying to be the new Nirvana by copying them is quit pathetic. Even more frustrating is the fact that many of these bands gets signed and airplay. This sounds like I'm jealous, but I'm not. I believe true art will always finds its way and in the end the Gods will show there love for the original ones hahaha
10. On the contrary, what would you consider a successful, proud or significant point in your life or music career so far?
ERUPTION ARTISTIQUE: writing the next James Bond song, or writing the soundtrack for a movie by Paola Sorrentino or Harmony Korine
11. With social media having a heavy impact on our lives and the music business in general, how do you handle criticism, haters, and/or naysayers in general? Is it something you pay attention to, or simply ignore?
ERUPTION ARTISTIQUE: I don't like social media
12. Creative work in a studio or home environment, or interaction with a live audience? Which of these two options excites you most, and why?
ERUPTION ARTISTIQUE: I really love the creative part. I love writing my songs at home. When I was younger I did many live gigs. This was awesome, but now I am 42 and I love to be in my own creative space and world.
13. Do you think is it important for fans of your music to understand the real story and message driving each of your songs, or do you think everyone should be free to interpret your songs in their own personal way?
ERUPTION ARTISTIQUE: I am a post modernist, be free to interpret not only my songs but everything in life in your own personal way as long as it is a good story. RNR deal with it, cheers!
KEEP IN TOUCH:
INSTAGRAM | TWITTER | SPOTIFY | BANDCAMP | YOUTUBE