Jackson Watson is an independent pop musician who creates music with empathetic themes that are inspired by personal experience and nature. Jackson draws heavily from musicians like Michael Jackson, Harry Styles, and Twenty One Pilots and fuses contemporary Pop-style melodies with vintage R&B and Psychedelic-rock tones to create distinctive music evocative of Tame Impala, Prince, and Queen. Jackson developed a passion for music at a young age. He was born and raised in the historic city of Montgomery, Alabama, which is also the hometown of the legendary jazz singer Nat King Cole. Jackson started studying Michael Jackson's works after the tragic death of the King of Pop in 2009. Before being featured on the local news, he spent months practicing Michael Jackson-style dancing in front of his house. He would later win an award for Best Video in 2015 while impersonating Michael Jackson. Jackson started producing his own music in 2019, and his first single, "Wolf," was made available to the public in March 2020. Following a conversation with his mother, Jackson came to the conclusion that upbeat music, such as "Summer Lover," was what the world needed to hear at the time. His first EP, "Heat," which was released on August 7, 2020, featured the successful change "Summer Lover," which served as the album's lead single. Soon after the EP was made available, Jackson started working on his debut album, "Kaleidoscope." On May 14, 2021, the day before his 18th birthday, "Kaleidoscope" was released.
Jackson Watson's latest succinct and relatable surf pop/funk track is titled "Eye Candy." It describes how a person meets someone on an island and eventually falls in love with them. Songs like "Patience" by Tame Impala, "Watermelon Sugar" by Harry Styles, and "Losing You" served as inspiration for this one (Boy Pablo). The ideal beach song and radio anthem, "Eye Candy" will keep your summer fun and carefree. Check out the song and the exclusive interview below:
1. Can you tell us a bit about where you come from and how you got started?
JACKSON WATSON: I'm from Montgomery, Alabama, home to famous Jazz singer Nat King Cole. Growing up, I always had a love for music. It was always playing around the house from artists like The Jackson 5, Kool & The Gang, and many 70s/80s R&B and Funk bands and artists. Around the age of 12 is when I began writing on my own and truly dived into the thought of making my own music. From then, I just kept working on the craft to get to where I am today.
2. Did you have any formal training or are you self-taught?
JACKSON WATSON: I am 100% self-taught. I taught myself guitar in the summer of 2019 after having a big realization that what I was writing required some original melodies and not the programmed ones from GarageBand. I was destined on diving more into my own musical ability. I also taught myself piano around the same time I began writing my own music. I played drums in 7th grade concert band along with the xylophone. I've since added bass and ukulele to the list in recent years, but by no means am I a pro at any of it.
3. Who were your first and strongest musical influences?
JACKSON WATSON: I grew up on a lot of different artists and sounds but my biggest influence of all time will always be Michael Jackson. The King of Pop is my everything and is the man I thank for everything I do now. I was six when he passed and the world's reaction took me by storm. I took it upon myself to study him and his art and it blossomed into me discovering I can dance, write, and play instruments. In addition, my grandfather was a well-known musician in my hometown so wanting to carry his legacy has also played a huge factor in wanting to pursue music. I've just recently had his trumpet from the 80s refurbished and I plan to learn that as well and pay homage to him through my next album.
4. What do you feel are the key elements in your music that should resonate with listeners, and how would you personally describe your sound?
JACKSON WATSON: I hope that whenever my music reaches a new listener, that they pay attention to the lyrics. I pride myself in my lyrical content, it's where I feel I thrive most. Even on a song like "Summer Lover," "Hibiscus," or "Eye Candy," I feel even though they may seem simple, they cut deeper for me. With the sound, it's a bit complicated. I feel music nowadays is straying away from the barriers of being trapped into one genre. Anyone who listens to my music may say that it's pop, some may say that it's indie, some may say it's rock. I think that my sound will forever change with each project I create.However, I feel it's on a spectrum somewhere between psychedelic, pop, and funk.
6. What's your view on the role and function of music as political, cultural, spiritual, and/or social vehicles – and do you try and affront any of these themes in your work, or are you purely interested in music as an expression of technical artistry, personal narrative and entertainment?
JACKSON WATSON:
I've definitely attempted to tackle those themes in songs that have yet to see the light of day. For me, creating music has always been about personal narrative and expression. However, when something breaks out in the news or goes viral and it moves me or causes a reaction out of me, then I'll write about it. There has been numerous times where news as recent as the last two years has motivated me to create something. It just ends up in the archives because I feel I wrote it more for myself and as a way for me to deal with what may be upsetting or unsettling. Maybe that will change in the future. I did state MJ as my biggest inspiration so maybe one day I can make something inspired by "Man in the Mirror" or "Earth Song."
7. Do you feel that your music is giving you back just as much fulfillment as the amount of work you are putting into it, or are you expecting something more, or different in the future?
JACKSON WATSON:
At the start of this journey, I didn't feel that. I felt I was creating music just to say that I did it in my lifetime. It wasn't until after I put out "Kaleidoscope" that I realized that I need to take my time on creating so that the outcome is as fulfilling as the process. I always feel on top of the world during the making of an album or song but not always the same after it comes out. Lately, that's changed. I am so extremely proud of "Eye Candy" and my new album that I cannot wait for the release of it. I'll always want more of that for the future but I can tell you that I'm satisfied currently.
8. Could you describe your creative processes? How do usually start, and go about shaping ideas into a completed song? Do you usually start with a tune, a beat, or a narrative in your head? And do you collaborate with others in this process?
JACKSON WATSON:
I've come to realize that this is something that is never the same with me. I'm used to writing lyrics and then a melody or have a beat come to mind but during the making of "Numb," my new album, a lot of the melodies came first. With a lot of the songs I've written recently, a melody has been coming first. I think the more comfortable I get with an instrument, the more likely a melody is to come first. On the flip side of that, it can depend on what exactly I'm wanting to create. For "Eye Candy," I knew I wanted an island-y vibe with coinciding lyrics. The first few lines of the song is what came to mind and that was all I had for two months. I picked up the guitar one day in March of 2021 and played the melody. About four days later, I starting mumbling the chorus and I thought, wait, let me pair this with what I wrote a while back. From there, it all fell into place. Well, except the drums…it took me a minute to figure out what I wanted to do there.
9. What has been the most difficult thing you've had to endure in your music career so far?
JACKSON WATSON: In my career, I think it has been dealing with my voice. My voice is something I am actively working on to improve as I know it is not the best. I consider myself confident in many areas of the creation of music except the voice. I've had some nasty comments come my way about it which I've grown to accept but it wasn't easy first starting. I just knew that I had messages in my music I wanted to get across with no one to sing them, so why not give it a go myself. I sometimes listen back to songs from "Heat" — or even before — and I laugh. All of it sounds a hot mess, from the mixing to the vocal performances, but at least I can learn from it and continue to improve. That's all I feel I can do.
10. On the contrary, what would you consider a successful, proud or significant point in your life or music career so far? JACKSON WATSON: I think I'm a significant point, currently. I'm at a turning point in my career where everything can continue to incline or decline. I have a lot of confidence in my new album and this new single, I think it's going to bring me to a point where I feel successful. Until then, I'm going to do my best to create the best music I can and show the world what I can do.
KEEP IN TOUCH:
FACEBOOK | INSTAGRAM | SPOTIFY | BANDCAMP | TIKTOK | WEBSITE | YOUTUBE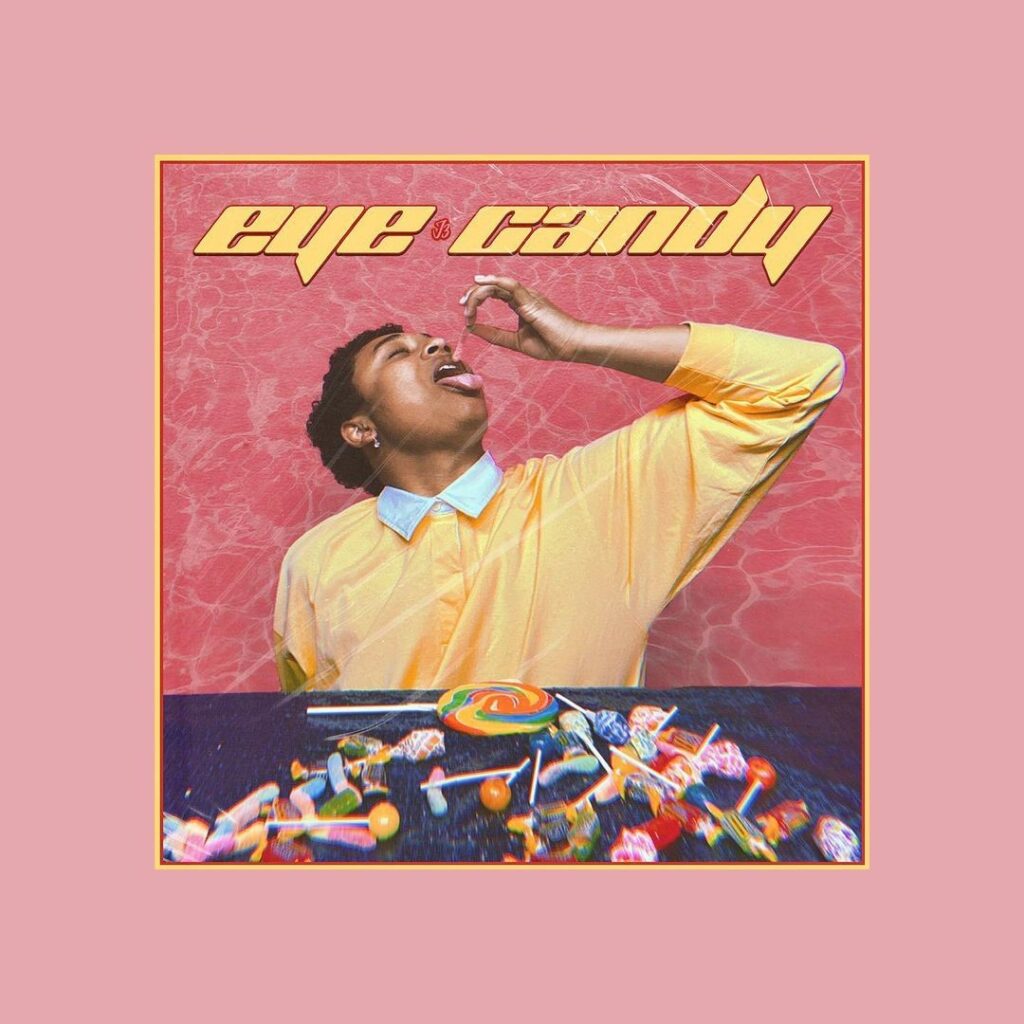 Photo credits: Jackson Watson