Judy Malka began her career as one of the first Israeli children selected to appear in the rock opera Jesus Christ Superstar. She has since been cast in high-profile projects such as Orange is the New Black, The Punisher, and Gotham. She spent years studying at some of the top acting and singing institutes in New York City and Los Angeles, including Juilliard, The Actors Studio, Gene Frankel, and Lee Strasberg, and recently appeared in the world-renowned production of "La Boheme" at the Metropolitan Opera. She won the "Award of Excellence" for best music video on CineMagic films in 2021.
"Reflection" was written for anyone facing grief or loss and looking for a song to help them pause, reflect, and ponder. When Judy began writing the song, she teamed with a co-songwriter in order to ensure that the English lyrics were accurate. Malka, who is originally from Israel and is fluent in five languages, prefers to collaborate with a writing partner who can help her discover the lyrics and sentiment. She collaborated with Mike Abiuso at Behind the Curtains Media in Brooklyn, New York, who produced, mixed, and mastered her album "Reflection." Together, they crafted this empathetic composition about the curative powers of love. Check out the song and the exclusive interview below: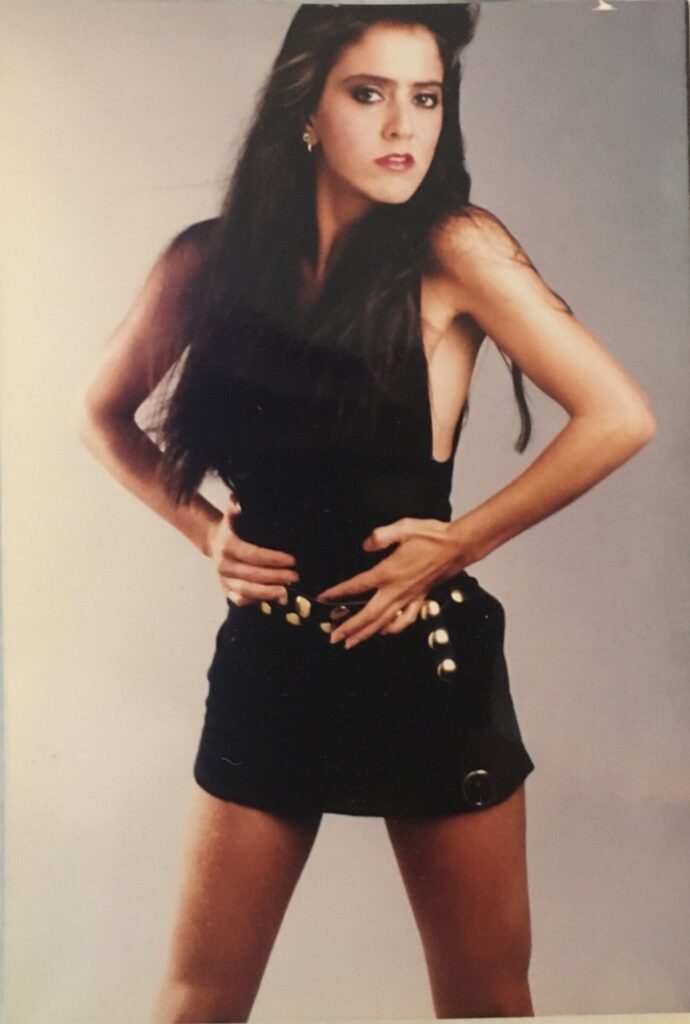 1. Can you tell us a bit about where you come from and how it all got started?
JUDY MALKA: yes I was born in Israel my parents are from the north African tribe, Casablanca morocco is where they came from, I am one of thirteen siblings I speak five languages what was the other half of the question? How it started Honestly it all started when I got dropped on planet earth not fully prepared but I'll take the journey, ever since I was a kid I knew that my calling is in the arts the passion and vision were so strong, I started ballet and acting at ten years the singing was always there cuz of my musical family, my first professional role was as one of the chosen kids in the rock opera JCS, So here we are.
2. Did you have any formal training or are you self-taught?
JUDY MALKA: O ya i have trained in some of the best acting and singing schools in new york and LA, Juilliard, The singers' forum,many private trainers for opera and classical music in NYC. And yes i am so self taught at this stage of my career its amazing.
3. Who were your first and strongest musical influences and why the name 'JUDY MALKA'?
JUDY MALKA: judy malka ? Malka means queen in hebrew i had to translate my name from yhudit to judy cuz everytime i introduce myself it be yhu…..what? I had to make it simple. I'm in America now So judy is the closest it's like an old name but ,,,,,The list is infinite to my influencers:Elton john and BernieTaupin,The beatles,The bee gees,Pink floyd, Leonard cohen,Carol king,Tina turner,Aritha franklin, Michael jackson,Edit piaf, Sarah brightman,A world of mozart and Puccinni from opera world and so much more.
4.what do you feel are the key elements in your music that should resonate with listeners,and how would you personally describe your sound?
JUDY MALKA: The key element for me is Evoking emotions the goal behind is to create a connection a relationship with my listeners I love telling stories, My acting Skill is a great mix in this mix my sound is very unique and I love to hear people tell me oh you just gave me goosebumps or you made me cry that is so cool, If it resonates with you that's the power that's how you're being remembered.
5. For most artists, originality is first preceded by a phase of learning and, often, emulating others. What was this like for you? How would you describe your own development as an artist and music maker, and the transition towards your own style, which is known as POP?
JUDY MALKA:
I have to say that i learned so much from many different artists i think we all have a unique gift ,and emulating other artists is great it actually makes you work hard and makes you appreciate their creativity ,I am very lucky to have an open range and through my classical training i can sing many different genres,. I have developed the gift of writing I never dreamed that i have had and what a transition wow . Well Not only Pop,my voice sinks in the pop genre but also it's great in classical ,opera ,Rock,Blues,country I am open.
6. What's your view on the role and function of music as political, cultural, spiritual, and/or social vehicles – and do you try and affront any of these themes in your work, or are you purely interested in music as an expression of technical artistry, personal narrative, and entertainment?
JUDY MALKA:
I am a very spiritual person growing up in a traditional Jewish Religion Has taught me to honor and accept much of others,Honestly I choose my artistry for my spiritual growth I stick to my beliefs, we sure do are living in some crazy times It's way too convoluted so for me this passion that keeps me going daily is the focus .
7. Do you feel that your music is giving you back just as much fulfillment as the amount of work you are putting into it or are you expecting something more, or different in the future?
JUDY MALKA:
You can't have much expectations, creating is the gift there is no way that you are going to put out all this work and not receive something in return To some of us it's years in the making.Yes There is a lot of pain and endurance but for me I am so blessed because I'm surrounded by so much love and light,There are millions of brilliant other artists that are doing the same thing and wanting the same thing I want just go after it it'll come if not in this lifetime ????I wish the industry Could spread some of the blessings equally ha ha.
8. Could you describe your creative processes? How do usually start, and go about shaping ideas into a completed song? Do you usually start with a tune, a beat, or a narrative in your head? And do you collaborate with others in this process?
JUDY MALKA:
Wow this is a great question to tell you the truth It's a combination of a lot of things depends on the mood the weather memories Thoughts,Alot of my writing came from a deep place ,I do have the Support of some brilliant professionals In all the music aspects,My Nephew Adam Malka of signature tracks huge music company he is been a support from the start,Michael Abiuso my Music producer my teachers and mentors I am soooo lucky.
9. What has been the most difficult thing you've had to endure in your life or music career so far?
JUDY MALKA:
The loss of my soul sister We lost to the worst battle with cancer recently It broke my heart for her not to see my achievements God I miss her so much. And When the entire world got shut down during the pandemic and all of our industry was shut down and I was not able to go perform at the metropolitan opera my job and all tv and film production where out YA that was insane.
10. On the contrary, what would you consider a successful, proud or significant point in your life or music career so far?
JUDY MALKA: The most significant point in my career or one of them is when I got my job in metropolitan opera something to be proud of the privilege for performing on the greatest stage on earth. I am very proud of everything that is happening in my career and I'm humbled working with some of the biggest legends in our game,we are all in this and we all should be proud sharing the greatest stage called life and each and one of us have a role to play ,I say have fun.
11. With social media having a heavy impact on our lives and the music business in general, how do you handle criticism, haters, and/or naysayers in general? Is it something you pay attention to, or simply ignore?
JUDY MALKA: yes It's kind of hard to say the word that there are a lot of snakes in this industry actually in so many different industries not just in our industry ,but I tell you what I'm smart I have this Shield like an armor where I don't let any of the negativity come close. Not everybody is going to like you and that's OK .I'm looking at the positive the music world is so open now I can record a song uploaded put it in all these platforms and bingo you can become a star just like that .!
KEEP IN TOUCH:
FACEBOOK | INSTAGRAM | SPOTIFY | WEBSITE | YOUTUBE