Mackenzie is a rising alt-pop musician from Reading who drew influence from Avril Lavigne, Taylor Swift, and Miley Cyrus as she was growing up. Her rock inclinations come from her father, who made her headbang in the car while listening to AC/DC as a child. These prior inspirations were visible in her pop-rock songs, from the humorous and sincere lyrics to the strong vocals and loud choruses that had become her signature.
She has received consistent support from both BBC Introducing Solent and BBC Introducing Berkshire, who have named her most recent release "AfterThe Haze" Track of the Week. Her current single "I Hate July" was recorded at RYP Recordings with Michael Smith (Wolf Alice, Honey Lung, Weird Milk) and has already received support from Alyx Holcombe on BBC Radio 1 Introducing Rock and Nels Hylton on BBC Radio 1 Future Alternative. Check out her song 'I Hate July' and the exclusive interview below: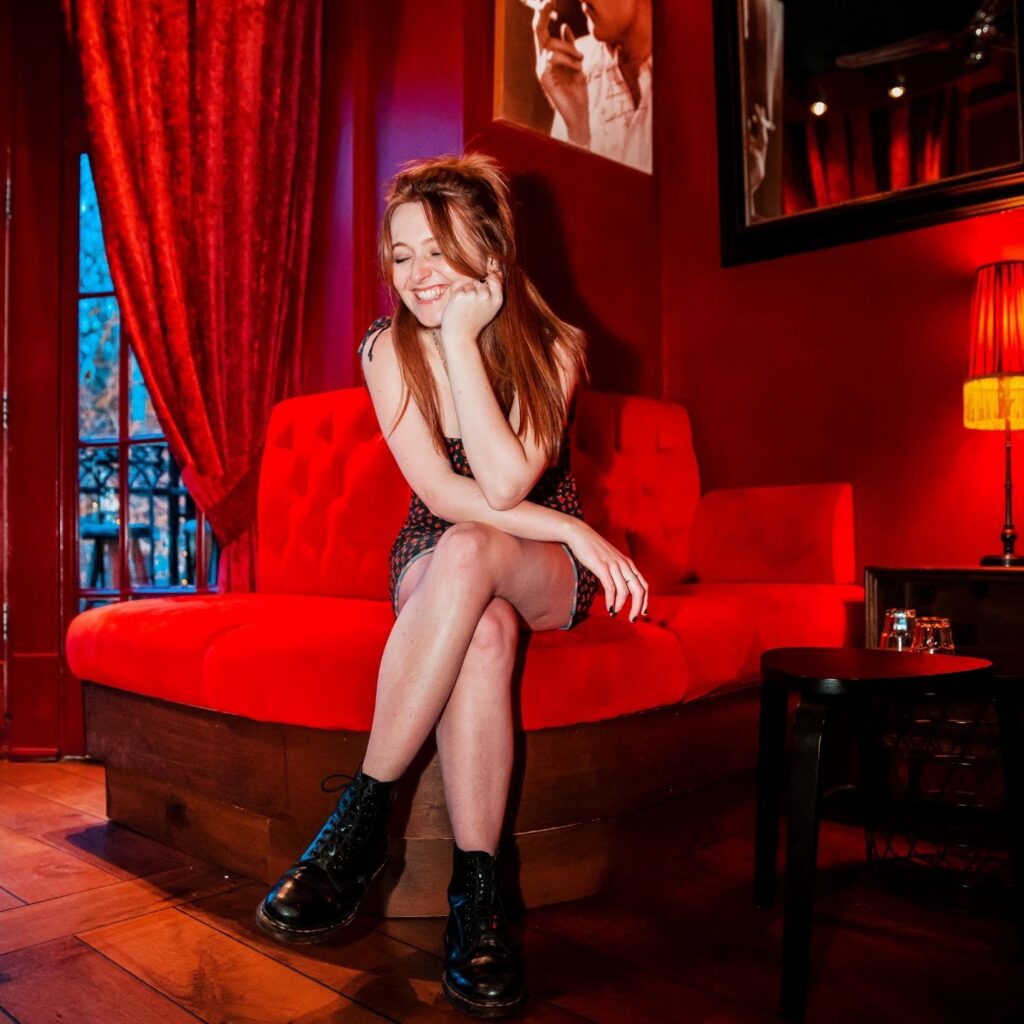 1. Can you tell us a bit about where you come from and how it all got started?
MACKENZIE: I'm from a little village called Sherfield-on-Loddon in between Reading and Basingstoke. I actually started in musical theatre when I was something like 5 (to help my self-confidence and wow that backfired on my parents) and then I realised that since my favourite thing was singing I could focus on that.

2. Did you have any formal training or are you self-taught?
MACKENZIE: I am trained in musical theatre and have had singing lessons for years so technique wise my voice is definitely trained but I pick up a lot of style things from listening to my favourite artists.

3. Who were your first and strongest musical influences and why the name 'MACKENZIE'?
MACKENZIE: Avril Lavigne is my first influence. My dad bought me the 'pop princess' CD and on it was 'Complicated' by Avril Lavigne and I loved that song (still do). I then got her 'Let Go' album and the obsession began! I love her writing style and her voice and what she says in her music. And the name is because that is my first name!

4. What do you feel are the key elements in your music that should resonate with listeners, and how would you personally describe your sound?
MACKENZIE: I would personally describe my sound as pop-rock. I want to bring that 'big chorus' element found in those classic pop songs from the 2000s like misery business by Paramore and merge it with modern-day pop. I hope my lyrics always resonate with listeners though as music is ultimately about connecting people through our experiences.
5. With social media having a heavy impact on our lives and the music business in general, how do you handle criticism, haters, and/or naysayers in general? Is it something you pay attention to, or simply ignore?
MACKENZIE: I think everyone will have their own opinion of you. As long as you're happy with what you're doing and believe in it then it really doesn't matter what other people think. I also always think that for one person that hates what you're doing, you will find another who likes it. Music is all about opinions so just take everything with a grain of salt.
6. What's your view on the role and function of music as political, cultural, spiritual, and/or social vehicles – and do you try and affront any of these themes in your work, or are you purely interested in music as an expression of technical artistry, personal narrative, and entertainment?
MACKENZIE: I love how music can be used to say such important things and how you can express your beliefs on tough issues. I definitely explore these themes in my work which will come out later in the year, however, I am obsessed with our brains and emotions. I am fascinated by how we can feel something on so many levels and in so many different ways, so I do love having a level of personal narrative in my music. Ultimately I write about my life though. What I think and feel, what is going on in the world and how I am coping with things!
7. Do you feel that your music is giving you back just as much fulfilment as the amount of work you are putting into it or are you expecting something more, or different in the future?
MACKENZIE: As I am starting out I put in more than I get back from music at the moment. I hope to be able to say that it is equal in the future as I will never stop wanting to play or write more music. Really I just want to get to the point where I am solely doing music all the time as that is my life dream! However, nothing is more fulfilling than hearing the first mix of your song after recording it in the studio. Actually hearing what started as a voice note turns into an actual song will never fail to put a smile on my face. Its why I do what I do!
8. Could you describe your creative processes? How do usually start, and go about shaping ideas into a completed song? Do you usually start with a tune, a beat, or a narrative in your head? And do you collaborate with others in this process?
MACKENZIE: I am really weird as I write acapella! I usually get my ideas in the car, bath or shower and record them on the voice note app phone. Then I usually add some chords and see where it goes! I'm starting to write a bit more with other people though and am really enjoying learning how other people write music and sharing that creative process.
9. What has been the most difficult thing you've had to endure in your life or music career so far?
MACKENZIE: I think the rejection. It can get quite hard to feel like that 'yes' is coming in among all the 'no's you get when starting out in this industry. But then a win comes along and makes everything worth it!
10. On the contrary, what would you consider a successful, proud or significant point in your life or music career so far?
MACKENZIE: I got played on BBC Radio 1 at the start of this year and it was such a huge moment for me! Other proud moments are smaller but more frequent such as playing a good show (one of my absolute favourite things to do in the whole world), having people tell me they love my music and seeing the names of the playlists people have added my songs to on Spotify. I am so excited for what is to come to the rest of this year!
KEEP IN TOUCH:
FACEBOOK | INSTAGRAM | SPOTIFY | TIKTOK | WEBSITE | YOUTUBE