Meet MIDI Kittyy, an emerging voice in electronic music. MIDI Kittyy has performed at clubs & festivals across the US & Europe for over 10 years. Her music appeals to pop & electronic music enthusiasts alike, reflecting a deep connection to the art of sound: from driving beats to profound lyrics & melodies.
The debut single "Ignis" by MIDI Kittyy, which was released last month, is now available in future house style. The song, which was written during the COVID pandemic lockdowns, discusses the difficulties of being stuck in the same place with the same person for what seems like an endless amount of time, as well as the loneliness of isolation that comes with it. The original electronic pop song is given a positive pace and danceable beat in this rendition. Even though it's called a remix, this is actually the original artist's second recording of the song. Check out the exclusive interview below: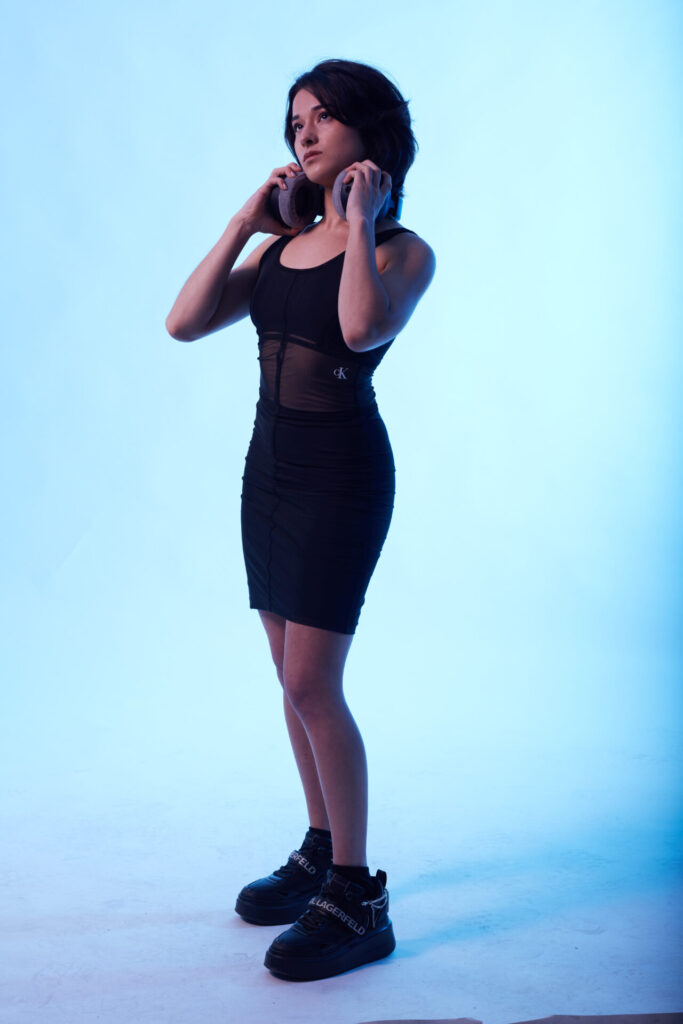 1. Can you tell us a bit about where you come from and how it all got started?
MIDI KITTYY: Yes! I'm from Cincinnati, Ohio in the US originally. I got my start as a lead vocalist in the live music scene. I mainly sang in indie and blues bands and spent several years as a street performer where I'd play my own renditions of covers. I began producing electronic music when I moved to Las Vegas during the pandemic while I was working on my bachelors degree at Berklee College of Music, studying electronic music production.
2. Did you have any formal training or are you self-taught?
MIDI KITTYY: I do have formal training. I started studying classical guitar when I was 9 and even performed with the advanced class at the Cincinnati Conservatory of Music's summer guitar workshop when I was 12. I soon got bored with classical lessons and started teaching myself the chords and riffs from my favorite popular songs. I am also a classically trained vocalist and took private voice lessons throughout high school and college.
3. Who were your first and strongest musical influences and why the name 'MIDI KITTYY?
MIDI KITTY: It's funny because all my early influences up until three years ago were pop and RnB singers like Amy Winehouse, H.E.R, and Haley Reinheart. I was also heavily influenced by lo-fi music like Joji, East Ghost, and Tennyson, and they served as my introduction to electronic music. I fell in love with EDM, and my taste has evolved towards artists like Illenium, San Holo, and Alan Walker among others.  These early influences resulted in the development of my own style which is a result of a combination of my love of soul music combined with a fusion of a more EDM style that represents my current focus. I really appreciate the technical side and the complexity of the genre. I wish I had a cooler story for my name. It evolved from my  original Instagram screen name — littttyy kittttyy that I had used since I first signed up for social media as a kid. I use MIDI instruments a lot in my music and  my personality is quirky and very cat like, so the name just made sense.
4. What do you feel are the key elements in your music that should resonate with listeners, and how would you personally describe your sound?
MIDI KITTYY: It's a work in progress. My first release is a very moody electro pop track that is quite different from the tech house collaboration I did for my second. My third release is a future house remix of my debut track and is my first step into a true EDM genre. My goal is to contribute more traditional song writing elements like strong melodies and lyric into electro house.  I want to create a community of EDM fans that  prefer more complex song structures and focus on lyricism over face melting drops.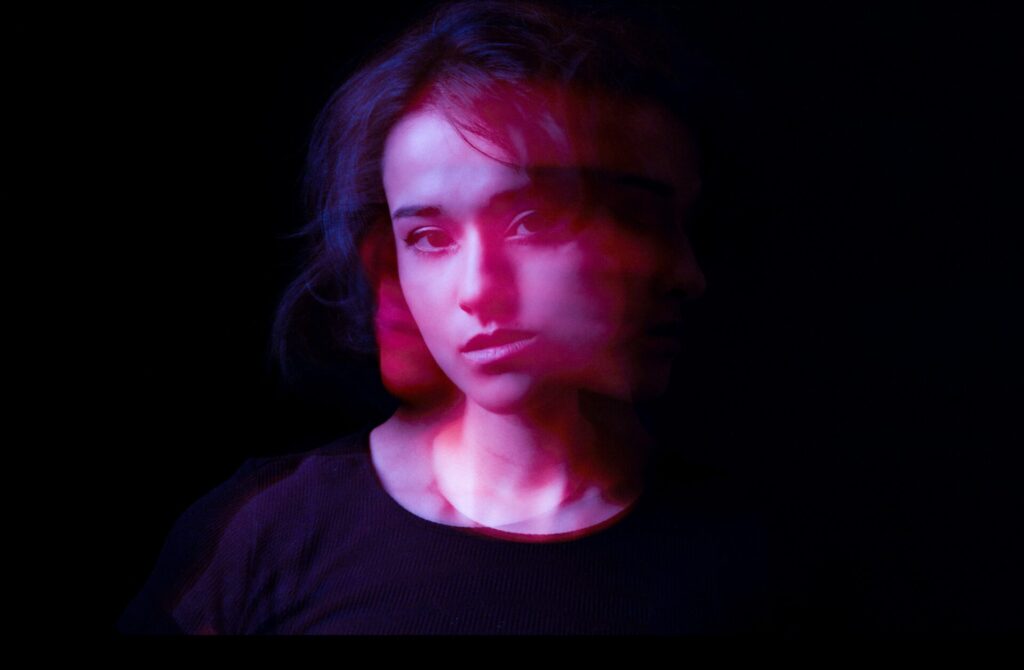 5. Do you feel that your music is giving you back just as much fulfillment as the amount of work you are putting into it or are you expecting something more, or different in the future?
MIDI KITTYY:
It's giving me more than I could have ever hoped for. Music is an obsessive process. I often go into a trance like state where I don't even realize how hard I'm working until a project is almost done. Is it frustrating sometimes? Yes, but that frustration also feeds the creative process. And it definitely  is a process.  I also expect my relationship to the music to evolve over time. I'm always hoping that it becomes a better and more satisfying relationship as I continue to grow and develop as an artist.
6. Creative work in a studio or home environment, or interaction with a live audience? Which of these two options excites you most, and why?
MIDI KITTYY:
I love working on songs in a home studio environment where I can just work at my own pace. Studio time is very stressful because you're on the clock, paying for every passing hour. I'm also very excited to start working on a live set. I've always loved performing, and I love entertaining people and connecting with them through music. Talking is so superficial and easily misinterpreted. I'm my most genuine self on stage.
7. For most artists, originality is first preceded by a phase of learning and emulating others. What was this like for you? How would you describe your own development as an artist and musician and the transition towards your own style of EDM?
MIDI KITTYY:
My inspiration for my first song, Ignis, came from listening to Joji and H.E.R. I wanted to combine moody, lo-fi instrumentals with emotional/passionate vocals. The contrasting styles really enforce the meaning behind the song which I wrote while in quarantine during the pandemic. As I work on new music, I've been listening to a lot of electro house playlists, trying to study the style and give it my own interpretation. I've also done, and am currently working on, a number of collaborations with great musicians like Pauli Gabrieli, an amazing artist from Prague who I collaborated with on "In My Head" that we released on FRQNCY Records.  I'm working with CRTFD, an up-and-coming producer from LA on a future bass track now that should be out by the end of the year. Every chance I have to work with other artists helps me develop as an artist myself.
8. Do you think is it important for fans of your music to understand the real story and message driving each of your songs, or do you think everyone should be free to interpret your songs in their own personal way?
MIDI KITTYY:
I want people to feel free to connect with my music in their own personal way. Perception is a very complex thing, so I encourage fans to share their experiences with my music and to talk about it with others. We are not meant to be subjected to just one person's perception of art and music. It is one of the few things that can be both individual and shared at the same time.
9. What's your view on the role and function of music as a political, cultural, spiritual, and/or social vehicle – and do you try and confront any of these themes in your work, or are you purely interested in music as an expression of technical artistry, personal narrative, and entertainment?
MIDI KITTYY: I think musical expression always involves some level of political or social activism because it's all about the human experience and how we each perceive the world. I'm interested in music as a vehicle for developing perpetual clarity, which I define as a person's own "truth for now." I'm giving my audience a snapshot of my understanding of the world in the present moment, and I think it is important to be genuine and honest about the issues around us that impact our lives. As we learn and experience new inputs throughout life these truths will evolve and become clearer. I think this is an important message to communicate in my music as I grow as a person and artist.
10. Could you describe your creative processes? How do usually start, and go about shaping ideas into a completed song? Do you usually start with a tune, a beat, or a narrative in your head? And do you collaborate with others in this process?
MIDI KITTYY: I keep a vault of lyrics and melodies that just come to me throughout the day. The ones that I feel the strongest connection to at that time are the ones that I'll start to build out. I almost always start with the chords and then go back and forth between the chords and the melody. I refine my lyrics next and then focus on bass elements and drums at the end. I take a lot of breaks. too. This is crucial. Listening to inspiring artists also helps during moments of serious writer's block. Sometimes I'll listen to music before a session just to get my head focused on music creation. I always try to bounce ideas off of a couple of different people during my projects, whether it be my manager, fellow artists, or just my friends.  I find that it helps to get the viewpoints of people that aren't deep in the project every day to find new perspectives or notice things that I'm too close to the work to see.
KEEP IN TOUCH:
FACEBOOK | INSTAGRAM | SPOTIFY | WEBSITE | YOUTUBE