A native of the West End who was lost in his own world. Hip-hop, R&B, and pop music culture, in that order, allow for a true reflection of his presence. Exploring the imaginative, emotive lyrics completely changes the scene. He calls himself Ola Beto.
His most recent single, OVERDUE, features new sounds for him as a musician. Check out the double single and the exclusive interview below: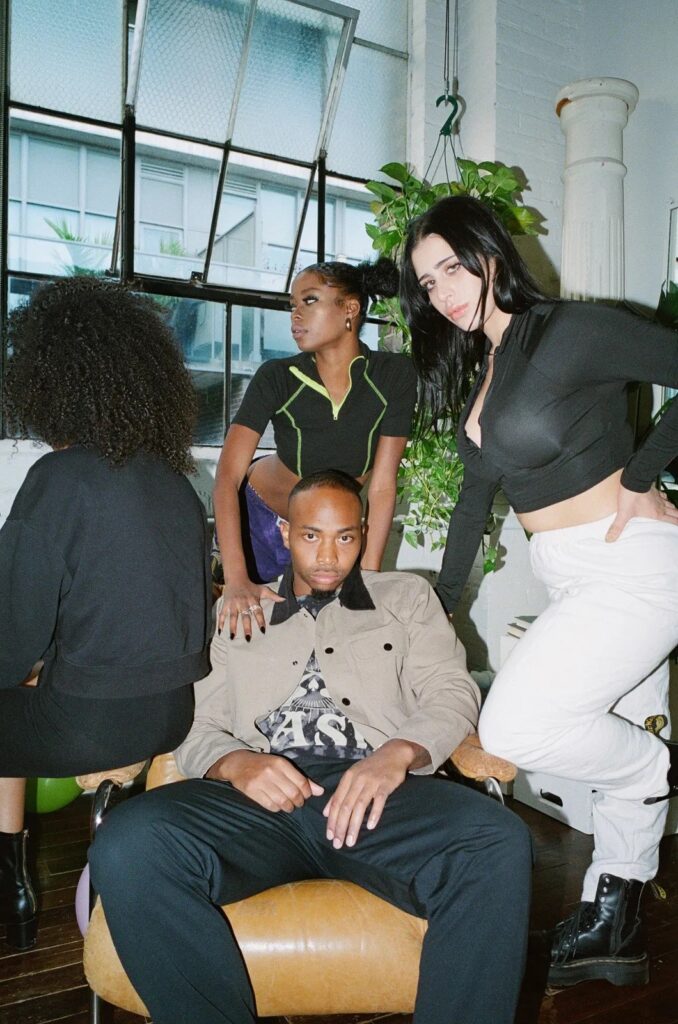 1. Can you tell us a bit about where you come from and how it all got started?
OLA BETO: From Toronto, Ontario-some may know as the 6. Around 2017, I got started with a couple of old friends, working on material in their studio basement.
2. Did you have any formal training or are you self-taught?
OLA BETO: mostly self taught and self written. I would say just a natural talent.
3. Who were your first and strongest musical influences and why the name 'OLA BETO'?
OLA BETO: More likely Wiz Khalifa, Mac Miller to Curren$y. As far as my name, Ola Beto comes from my Afro-Latino lineage. My Great-grandfather, on my fathers side, is a Brazilian from Rio de Janeiro, who's wife happened to be Nigerian descent. So my father insisted on giving the nick name, Bebeto, after Brazils victory in the 1994 World Cup-the same year I was born. Ola also comes naturally from the first three letters of my last name. So the name speaks for itself.
4. What do you feel are the key elements in your music that should resonate with listeners, and how would you personally describe your sound?
OLA BETO: I would say authenticity is what separates me. I can't say I'm a clone of another, nor would I say there's another me. Some may notice the chill, smoking elements with a twist of high-end energy. It's the wave of emotions that allows me to express myself clearly through music, depending on the beat or storyline given.
6. What's your view on the role and function of music as political, cultural, spiritual, and/or social vehicles – and do you try and affront any of these themes in your work, or are you purely interested in music as an expression of technical artistry, personal narrative, and entertainment?
OLA BETO:
Interesting question right here. I do what I want in the current moment, and feel limitless by doing so. Everyone has their own point of view on certain subjects or beliefs. If I choose to address certain political, cultural, social situations, then so be it. I'm not opposed to addressing certain topics- if I have something to say-I'll say it, if it doesn't feel right in the moment-I keep it moving. I hold myself accountable for what I share to music consumers. If they like it, they'll buy it. So yes, I'm under no restrictions. I'm purely a musical artist who expresses freely from a personal narrative to display for entertainment.
7. Do you feel that your music is giving you back just as much fulfillment as the amount of work you are putting into it or are you expecting something more, or different in the future?
OLA BETO:
I absolutely feel that my music gives me back fulfillment. It brings me joy to see all the engagement and support that follows afterwards. I'm super confident in my artistry and seeing the progress is surely a fulfilling feeling that I'm proud of. But if we're being realistic, I do expect a lot more exposure/recognition in the near future. When it happens, you'll be there to witness.
8. Could you describe your creative processes? How do usually start, and go about shaping ideas into a completed song? Do you usually start with a tune, a beat, or a narrative in your head? And do you collaborate with others in this process?
OLA BETO:
Usually I start via my cellphone notes app or a piece of paper. Sometimes I already have written notes that compliment a new beat. Other times, I'm given a new beat and have to start from scratch. I'm an independent artist, so I devote all my energy into creating the best piece of material. I mainly work independenlty on the creative process, but sometimes I do collaborate with other artists to create new pieces. For example I've worked with an upcoming artist by the name Reiz The Raw M.C. We already have a track out it's called "SONIC" so  check it out since you asked.
9. What has been the most difficult thing you've had to endure in your life or music career so far?
OLA BETO: Starting off as an UKNOWN artist. In most cases, people don't know of you and rather not take you serious as a new artist. But you have to face the reality of it. Respect isn't given until it's earned. But I'm still here grinding, its just part of this journey.
10. On the contrary, what would you consider a successful, proud or significant point in your life or music career so far?
OLA BETO: A successful, proud and significant point in my music and life is seeing how far I've came and seeing the overall progress as a human being for my ARTISTRY. I feel like I'm just getting warmed up, there's a lot more in store to unfold. FREELIVN.
KEEP IN TOUCH:
INSTAGRAM | TWITTER | SPOTIFY | WEBSITE | YOUTUBE