The blue hour, when the sun is just as far below the horizon at dawn or dusk and the world is bathed in a gentle blue light, is known in Italian as "ORA BLU." This time of day inspired the name of the up-and-coming Berlin band ORA BLU, who play dreamy, danceable music. Pop, Hip-Hop, Funk, and R'n'B are blended with Indie music-elements by the three band members Marlene (vocals and bass), Kai (vocals and guitar), and Henrik (drums and production). The result is a distinctive soundscape that beckons you to groove, dance, and generally feel it. Marlene's warm vocals are complemented by Kai's distinctive and emotive voice, and the driving basslines, guitar solos, and drum parts are all expertly composed. The end result is the sound of a warm summer night between trees, a humming evening on a rooftop at dusk, or a tonal road trip at dawn. ORA BLU offers evidence that various approaches and styles don't necessarily necessitate conflict but can instead work in harmony. You can use diversity to forge something entirely new if you have a strong instinct. Therefore, ORA BLU may occasionally sound a little like Bonobo or Chet Faker, a little like MY BABY, but mostly like their entirely original sound and style. Check out their song 'On Repeat' and the exclusive interview below:
1. Can you tell us a bit about where you come from and how you got started?
ORA BLU: Kai and Henrik are both from Berlin and Marlene moved there from Hanover in 2016. We met at university where we studied Popular Music and Music Production and soon started playing in different band projects together. Eventually in September 2021 the three of us started making music together as the trio "ORA BLU".
2. Did you have any formal training or are you self-taught?
ORA BLU: Instrument-wise Henrik and Kai took drum lessons for some time and Kai also had guitar lessons. The instruments where also taught at university. Marlene never had bass lessons and taught herself how to play the bass and the guitar but actually took piano lessons for quite some time.
3. Who were your first and strongest musical influences and why the name 'ORA BLU'?
ORA BLU: Our main influences are Majid Jordan, Khruangbin, Tom Misch and The Internet.
Ora Blu is the Italian term for the blue hour, the moment at dawn or dusk when the sun is just as far below the horizon, that the world is bathed in a soft blue light. We thought that it fits the mood of our music very well.
4. What do you feel are the key elements in your music that should resonate with listeners, and how would you personally describe your sound?
ORA BLU: Our main distinctive feature is that we mix a lot of genres, let it be pop, hip-hop, funk or RnB. You can dance to our songs and they often feel light but at the same time they can be very emotional. A friend of ours described our sound as "a tonal roadtrip at dawn, a humming evening on a rooftop at twilight or the sound of a warm summer night between trees".
6. What's your view on the role and function of music as political, cultural, spiritual, and/or social vehicles – and do you try and affront any of these themes in your work, or are you purely interested in music as an expression of technical artistry, personal narrative and entertainment?
ORA BLU:
Actually the latter applies for us. Although we absolutely believe the music can be a great outlet and tool to catapult your own political views and beliefs out into the world. But for us it was pretty clear from the beginning that we didn't want to be political in our lyrics and really just want to create music for people to feel good or relate to on a personal level. So we rather write about things like love, self-love, friendship and self discovery, all in all interhuman relationships.
7. Do you feel that your music is giving you back just as much fulfilment as the amount of work you are putting into it, or are you expecting something more, or different in the future?
ORA BLU:
Fulfilment for sure! Music is the best creative outlet for all of us and to be happy with a finished song in the end and to be proud of it is the best thing ever. In the future we'd probably like to have a bit more outreach though… to have more people listening to our songs but we believe we're on the right track.
8. Could you describe your creative processes? How do usually start, and go about shaping ideas into a completed song? Do you usually start with a tune, a beat, or a narrative in your head? And do you collaborate with others in this process?
ORA BLU:
As mentioned before we often start by listening to songs we really like or find interesting at the moment. But that also varies. Sometimes one of us brings an idea to the table, for instance a few chords on the guitar or a drum loop and then we start from there. The vocals respectively the lyrics are usually the thing that comes last. So most of the time we have the instrumental part and arrangement as a base and we then try out what vocal melody and textual subject cut fit to the whole thing.
9. What has been the most difficult thing you've had to endure in your life or music career so far?
ORA BLU: Getting a proper outreach is always pretty difficult when you're starting out. It's a lot of work to get other people than your friends and family to listen to your music but that's just part of the journey. Obviously the more you play live and the more visible you are on social media the better the outreach. But honestly a thing we have been struggling with in the past has been fair pay when playing live. It's especially hard in the beginning to stand your ground and don't back down from what your expectations are money wise. People don't seem to take you seriously and it feels like you first have to earn that respect. 
10. On the contrary, what would you consider a successful, proud or significant point in your life or music career so far?
ORA BLU:We believe it's crucial that we are proud of our music and really believe in the songs we wrote to begin with. Then we're also super happy with our past releases, given that we have done almost everything by ourselves. The most significant moment would probably be the day we decided to form the band, since this was not planned from the beginning, but simply evolved organically.
KEEP IN TOUCH:
FACEBOOK | INSTAGRAM | SPOTIFY | WEBSITE | YOUTUBE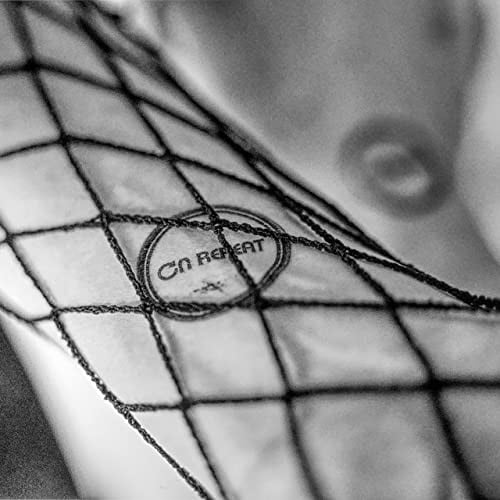 Photo credits: Angela Regenbrecht