Paul was born on January 8th, 1975 in Liverpool and is currently based in London. Over the years, he has performed with a number of artists in Europe and the UK, including Robert Plant , Ultravox , 10cc ,Miles Hunt ( The Wonder Stuff ), Nick Harper, Pete Wylie, Bruce Foxton( The Jam ), Fish (Marillion), Wishbone Ash, Sir Bob Geldof, Kiki Dee, Jake Burns(Stiff Little Fingers), Jean Jacques Burnel (The Stranglers), Pauline Black (The Selecter), Boney M. and Midge Ure. Additionally, his former band Pineapple supported indie heavyweights Super Furry Animals, Space, Mansun, The Wannadies, Jesus Jones, The Real People, and Hurricane #1 during the height of Brit Pop. Paul has also performed at some of the most renowned music venues in the UK, including, to name a few, The Waterfront Hall in Belfast, The Apollo in Hammersmith, London, The Liverpool Philharmonic, and The Lowry and UK festivals like Glastonbury and the British Acoustic Festival. In addition to these, Paul has also performed in Toronto, Boston, San Francisco, Philadelphia, and New York. He divides his time between being a solo artist and the guitarist/singer for the London rock band Clarence Oddbody. Check out his album "Last Train to Coney" and the exclusive interview below:
1. Can you tell us a bit about where you come from and how it all got started? 
PAUL CLAXTON: Hello There…. I suppose it was my Dad he played guitar in the 60's and being from Liverpool, music and The Beatles got drummed into at early age. My Dad saw The Beatles over 70 times he was a Mod but had to keep his love for Rock to himself.
So he secretly loved Little Richard, Chuck Berry, Elvis and The Beatles but at the same time he was a huge Motown fan. My Mum loves Bob Dylan, Bowie and County music like: Hank Williams, Willie Nelson and Americana stuff like Bread, American and The Eagles. But my Nan & Grandad on both side were fans of Jazz and Big Band/Swing. Frank Sinatra/Sammy Davies JR/Miles Davies/ Billie Hoilday/Nina Simone/Glen Miller. So I had a really good education on music and a great head start. But My  real light bulb moment was age 11 listening to Rain by The Beatles I knew I wanted to be in band. I started out as a bass player first. So Bass is my first instrument then guitar a few years later. As soon as I heard the bass line from Rain I still get goosebumps. I started playing in 1986 and played my first gig in March 1989 and haven't stopped since. I have been based in London now for the past 14 years.
2. Did you have any formal training or are you self-taught?
PAUL CLAXTON: Nah….I just play by ear. But I wished I had carried on learning how to read music.I stopped in high school.Because I hated music lessons.
3. Who were your first and strongest musical influences and why? 'PAUL CLAXTON'?
PAUL CLAXTON: There are two bands:
The Beatles- They were a huge part of my growing up and still are. I still say you ain't lived till you have heard The White Album in Mono. I regard it as a masterpiece….you have every different style on there.
& 
Mega City Four-  Mega City Four were an Indie/Punk band from Farnborough(Just Outside London). When I started to sing and write lyrics they were a huge influence on me(they still are).
I was in and out of bands from 11 to 15 as a bass player and Lead Guitarist. I was always being let down by so-called singers, so I thought it's easier if I just sing. I remember one night turning on the radio to listen to John Peel back in 1990 and hearing their new song Finish. I was hooked. I got to see and meet them a few times in the early 90's. And there second album "Who Cares Wins" Is my favourite album. They were together from 1986 till 1996. Sadly Wiz died in 2006 he had just finished a American tour with his new band Ipanema. He was giggling right up until the end. 
4. What do you feel are the key elements in your music that should resonate with listeners, and how would you personally describe your sound? 
PAUL CLAXTON: A lot of people really like my voice and lyrics. I have quite a high voice for an old guy, it's funny my voice is getting higher as am getting older. When I was 15/16 it was really low! To me lyrics are really important, you don't have to have the best voice in the world but you have to write good lyrics. Most of my tunes will have a small ear worm. I suppose my music is very Retro with an Americana vibe.
5. Do you think is it important for fans of your music to understand the real story and message driving each of your songs, or do you think everyone should be free to interpret your songs in their own personal way?
PAUL CLAXTON:
At the end of day it's all about the songs…. If you come away humming one of my tunes I have done a good job. Also when a listener says you sound a wee bit like so and so. I love that especially when it's one of your heroes. So many musicians get really uppity about that….I think it's amazing. It's always funny when people ask me about the lyrics saying that it hit a nerve with them, always makes my day, because I don't really set about writing a story they are just really sketches.
6. Creative work in a studio environment, or interaction with a live audience? Which of these two options excites you most, and why?
PAUL CLAXTON:
I love both the studio and live environments. It's amazing to hear a tune that was roughly recorded on your phone to hear the finished track in the studio. But for me I feel so happy gigging it's a fix moment in time.I can become a different person, full of confidence and quick. Off stage am very quiet. I get very nervous before hand but as soon as I set foot on the stage the nerves lift. Also to get a reaction from a crowd is amazing and to get the applause is like a drug.
7. Do you feel that your music is giving you back just as much fulfillment as the amount of work you are putting into it or are you expecting something more, or different in the future?
PAUL CLAXTON:
Totally….I feel so happy at this point in my life, my creativity is at a really high point(touch wood). My Fulfillments are still the same as ever when I started learning guitar in 1986 and all I wanted to do was show off and have a good time. I think if you care about your art you will get that love back ten times over.
8. Could you describe your creative processes? How do usually start, and go about shaping ideas into a completed song? Do you usually start with a tune, a beat, or a narrative in your head? And do you collaborate with others in this process?
PAUL CLAXTON:
I have always written on my own, so it could be a film, Book or a conversation I over heard. (mostly on the tube listening to peoples conversations.) I really don't sit down and have a plan it just happens. I write lyrics everyday whether it's a line, paragraph or 10 pages. And I play everyday as well so I always have different ideas. Also it's really handy having GarageBand on your phone to get ideas down.
My memory is so bad. But, Most of the time they are day to day relationships , failed love….stuff. I also love classical music I can really switch off listening to classical music because I know it's completely out of my league I listen to it and don't try and pick it apart. I find classical music a huge influence on me. Also can get some beautiful words from old films …..I am a bit of a magpie.
9. What has been the most difficult thing you've had to endure in your life or music career so far?
PAUL CLAXTON: I suppose death of love ones….but everyone has to go through that some point in there life's. Being Clean & Sober for the past 14 years I always hit things hard….so it was very difficult for me to kick old habits .But l'm glad I did. I can think so clearly now. The only thing that scares me is me….falling back into my old ways. Also Rejection is always hard especially when you put your heart and soul into it.But you have to just dust yourself down and carry on. And just try and tell yourself it's not your time yet.
10. On the contrary, what would you consider a successful, proud or significant point in your life or music career so far?
PAUL CLAXTON:  Every single gig & recording am proud of. I can always say that I have been true to myself never had to compromise  or back down on any of my recording.I have Always done them my way. Maybe that is my down fall? But have been very lucky I got to play two of my all time favourite venues one being The Liverpool Philharmonic and The Apollo in Hammersmith also I have been lucky enough to tour up & down the UK, US and Europe in these 33 years of gigging. Always stay true to yourself.
KEEP IN TOUCH:
FACEBOOK | INSTAGRAM | TWITTER | SPOTIFY | BANDCAMP | WEBSITE | YOUTUBE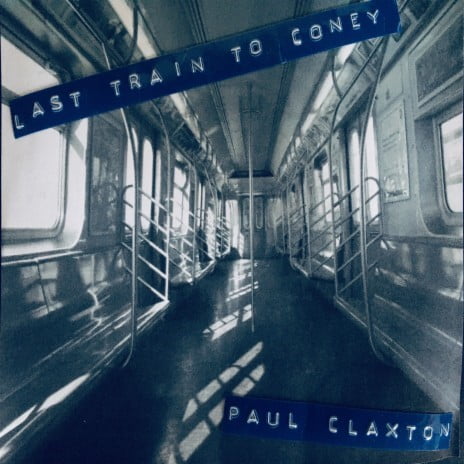 Photo credits: Katie Frost & Sarah Shaw