Ruto is a recording artist from South Central LA who is committed to fusing the city's various musical genres into one ambient, eclectic sound. Ruto, who was self-taught from a young age, discovered his sound by fusing the rhythms and melodies of jazz, punk, and soul into upbeat and energetic grooves. When not performing, Ruto is honing his craft, working tirelessly to improve his sounds and understanding of the music that motivates him. They advance with a "do it yourself" mentality, seeking to create art with aspiring artists who are all working to build a community of self-sufficiency and cooperation.
This album was a fantastic example of cross-disciplinary artistry. The music and visuals are being created by natives and locals of LA. A variety of introspective thoughts are reflected in the music and art, which then explode in a striking display of sound and color.
Ruto's music ranges from somber melodies to anthemic ballads of dream pop, bedroom pop, indie rock, and soul as he explores a variety of emotions. The diverse tones combine to form a genre all their own, replete with the sounds of the influences that gave this music life. We hope you enjoy this album, which is a love letter to both music and the lovely struggles of life. I appreciate your consideration and time. Check out the latest album & the exclusive Interview below: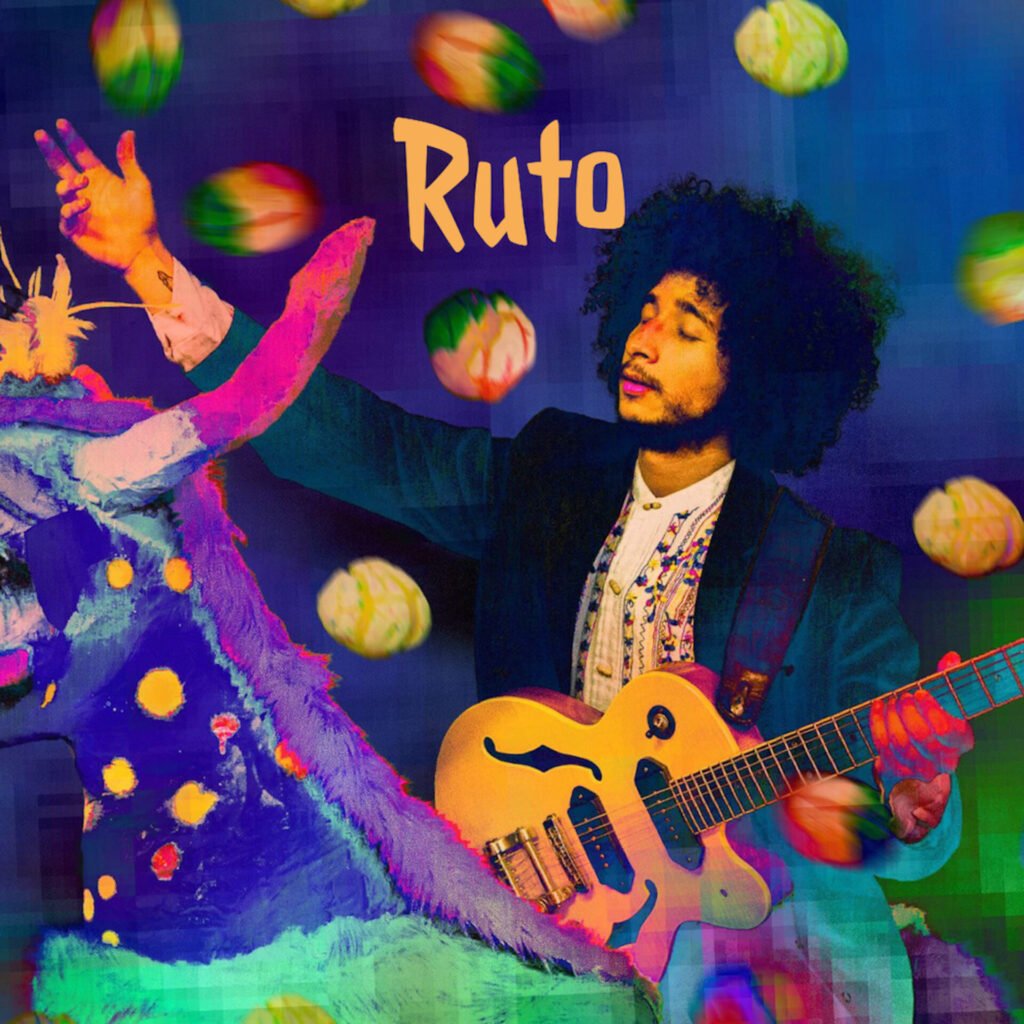 1. Can you tell us a bit about where you all come from and how it all got started?
RUTO:  I'm an LA native, born and raised in South Central Los Angeles. I started playing when I was young around 12 years old. This was thanks to the help of my sister who gave me my first guitar. Since then I've self taught theory and composition that influences my music.
2. Did you guys have any formal training or are you self-taught?
RUTO: Self taught mostly, I have some training but by the time I started I had already been teaching myself for 10 years.
3. Who were your first and strongest musical influences and why the name 'RUTO'?
RUTO: My earliest influences were the rock legends of the 60's and 70's. Led Zeppelin, The Who, The doors. The more I practiced and worked on music the wider that scope got. At this point I look for inspiration in all forms of music. Ruto is a reference to a beloved game of mine. It along with music helped me navigate a tough and lonely childhood. In creating my persona and stage name I wanted to combine the two things that helped me in my darkest time.
4. What do you feel are the key elements in your music that should resonate with listeners, and how would you personally describe your sound?
RUTO: The key elements are the wide variety of sounds and themes that I take from. I guide my listeners as best I can through that. So I would say when you listen to my music you'll never feel alone. My sound is unique but instills a deep sense of nostalgia so it's like I'm taking you on a trip through time.
6. What's your view on the role and function of music as political, cultural, spiritual, and/or social vehicles – and do you try and affront any of these themes in your work, or are you purely interested in music as an expression of technical artistry, personal narrative and entertainment?
RUTO:
I think there can be a balance of both but it depends on the end goal of the music. The intention is key for the message to be true.  In my opinion a song can not be political or meaningful  if it was made to make money. At that point it's just propaganda whether you align with the message or not. What matters ultimately is how it resonates with people, they have the final say as to how it will understood and attached to their beliefs and sensibilities.  
7. Do you feel that your music is giving you back just as much fulfilment as the amount of work you are putting into it, or are you expecting something more, or different in the future?
RUTO:
I believe that what I put in is equal to the fulfillment I experience. Pan Dulce is my first album and I've never been prouder of my music. It took so much passionate time of writing and recording to produce it and I loved every moment. The reception I've received for it is a testament to my expression and love of this music. I hope to continue that.
8. Could you describe your creative processes? How do usually start, and go about shaping ideas into a completed song? Do you usually start with a tune, a beat, or a narrative in your head? And do you collaborate with others in this process?
RUTO:
I write a lot to get ideas on paper. Sometimes it's lyrics, other times it's chord progressions. It all depends but in the end I follow what I believe sounds good and fun. I let the mood I'm in dictate the path I take, but the overall process is a combination of structured chaos.
9. What has been the most difficult thing you've had to endure in your life or music career so far?
RUTO:  At the moment it's the loss of my sister. She was the one who started it all. My first guitar, my first concert, my first musical anything was because of her. I've always dedicated my music to her in one form or another but now I know for sure that I make music so she can hear me as she rests.
10. On the contrary, what would you consider a successful, proud or significant point in your life or music career so far?
RUTO: This album, it's a culmination of years of learning and practice. The beauty is in the fact that it's only the beginning and I've never been so excited to follow my dream of performing and creative music.
KEEP IN TOUCH:
INSTAGRAM | SPOTIFY | BANDCAMP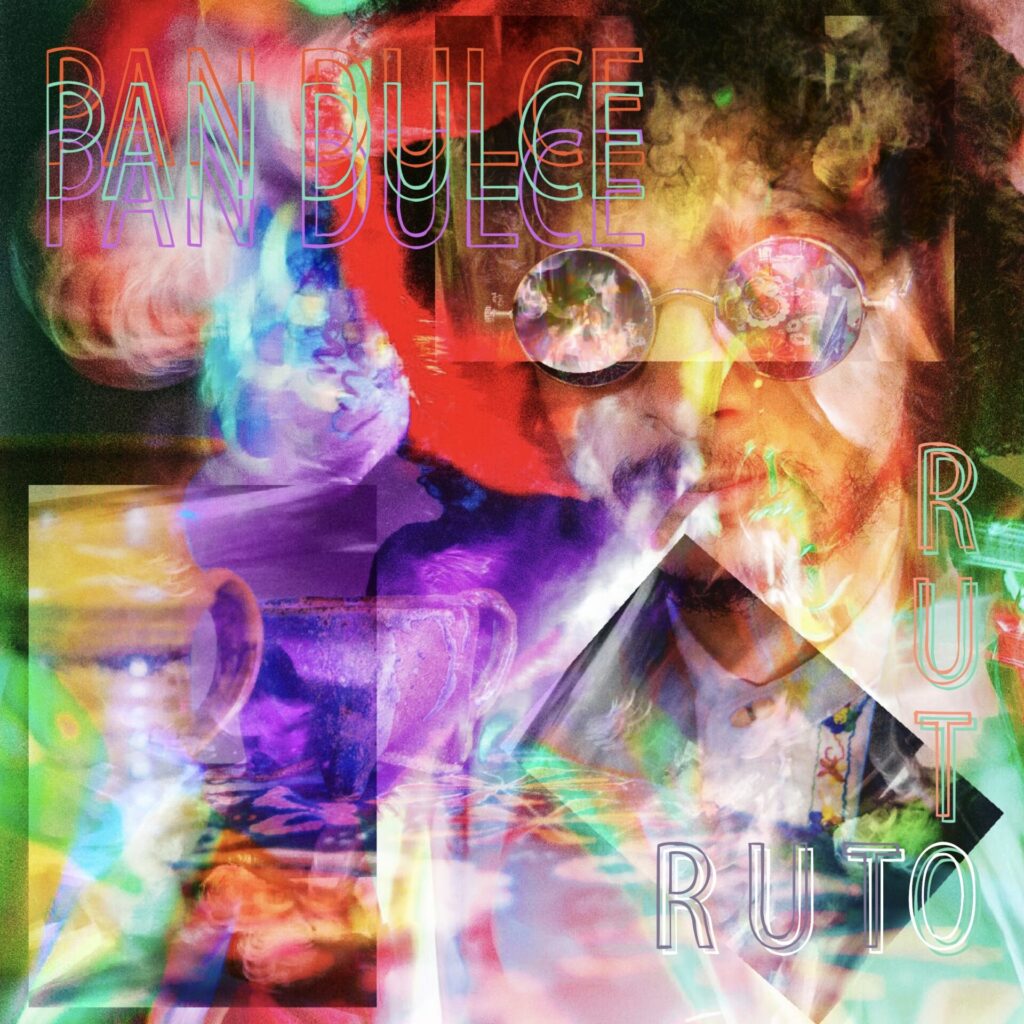 Photo credits: No.1