Michael Coleman, also known as "The Metropolitan Cowboy," is the artistic director of See Your Shadow Songwriting, a creative organization. The Metropolitan Cowboy is in charge of writing and producing content across all genres, but his current area of focus for See Your Shadow Songwriting is modern country and western.
He is a multiple-time #1 country artist on iTunes. 'Crazy Things Like That' was originally created for a The Voice contestant. Check out the song and the exclusive interview below: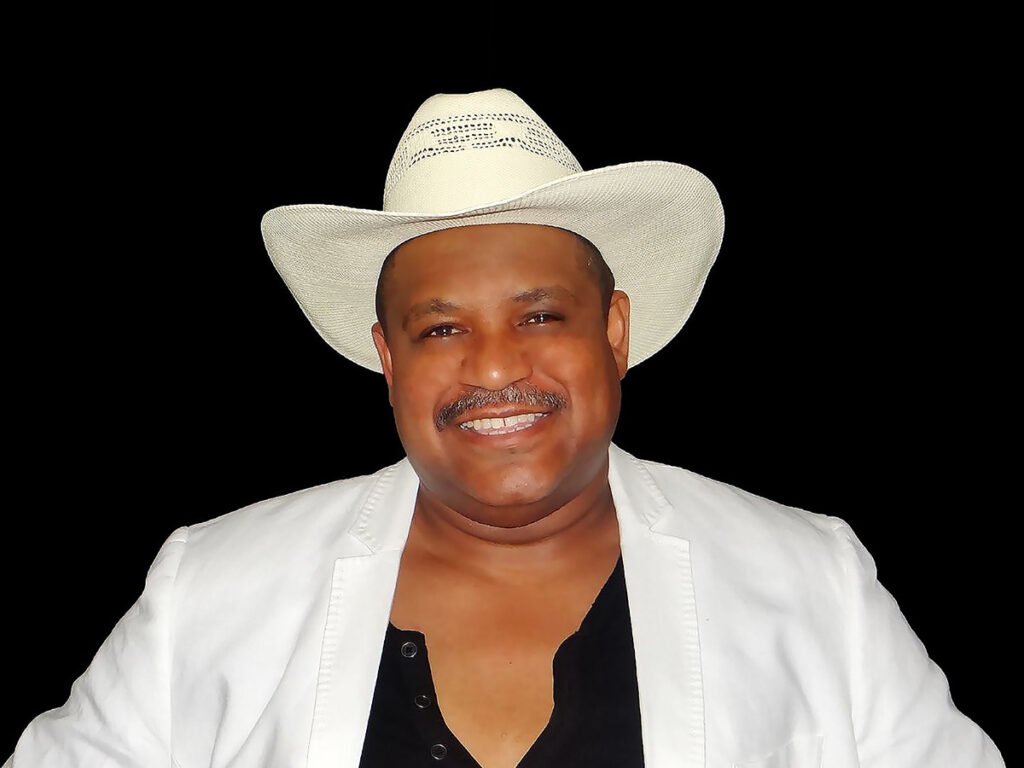 1. Can you tell us a bit about where you come from and how it all got started?
SEE YOUR SHADOW: See Your Shadow, although were are currently based out of Phoenix, Arizona now, we actually got our start in Columbus, Ohio.  That is where we set up our roots.  I launched See Your Shadow to set myself apart as a writer and producer and in those early days it was just me and it eventually morphed into the network of talent I call the See Your Shadow Network of Stars. How we differ from others is that the songs I write are always the star. The songs come first over everything, so much so that Songwriting is actually in our official name.
2. Did you have any formal training or are you self-taught?
SEE YOUR SHADOW: The answer to this question is both yes and no. I do have some training, but most of what I do is just natural God given talent. Some of those that I have worked with who have been technically trained are often marveled by how I can do the things that I do with no technical training.
3. Who were your first and strongest musical influences and why the name 'SEE YOUR SHADOW'?
SEE YOUR SHADOW: I am really inspired and influenced by the session players that I have encountered.  There is so much talent by people who will never have their names be known.  From a writing standpoint the storytelling of old school country influences me a lot as that is what got me to love the genre of country music in the first place.  The name See Your Shadow comes from my birthday being Groundhog Day and the tradition of the groundhog seeing its shadow.
4. What do you feel are the key elements in your music that should resonate with listeners, and how would you personally describe your sound?
SEE YOUR SHADOW: That's a good question.  While See Your Shadow's main focus right now is what I would call modern country, the catalog of music has all genres in it as illustrated in our recently released retrospective, "From His Mind".  I think what resonates with listeners is the emotion that people feel when they listen to our work and that we are not afraid to touch on subjects that are not normally discussed in songs.  
5. For most artists, originality is first preceded by a phase of learning and, often, emulating others. What was this like for you? How would you describe your own development as an artist and music maker, and the transition towards your own style, which is known as COUNTRY?
SEE YOUR SHADOW:
Well the interesting thing is I hate emulation and we stay away from that because I have always been about being original and doing things that have never been done before. See Your Shadow has always had its own style even when were doing our dance music and the other genres before we switched our focus to country. I am always trying to think outside of the box as I think that is important and people are hungry for artists that don't sound like everybody else they hear.  
6. What's your view on the role and function of music as political, cultural, spiritual, and/or social vehicles – and do you try and affront any of these themes in your work, or are you purely interested in music as an expression of technical artistry, personal narrative, and entertainment?
SEE YOUR SHADOW:
I do think that music does play an important role in all of those aspects and can be used as a great vehicle to bring awareness and exercise change. With that said however, See Your Shadow does steer away from politics in its work and in the press because our fan base runs both extremes. We have an ultra conservative fanbase as well as many fans that are part of the LGBTQA+ community and everyone in between so we tend not to get involved and just write and do songs that express what I call the human experience and that really is at the crux of what we create.
7. Do you feel that your music is giving you back just as much fulfillment as the amount of work you are putting into it or are you expecting something more, or different in the future?
SEE YOUR SHADOW:
I think there always can be more and as artists we always look for what could be next for us. We have had five iTunes Chart Toppers and have been on many other iTunes Charts around the world, we currently are Phoenix's number one independent country artist and we have won many awards and have been recognized for our work so that is always good, but one of the things that touched me the most is when a fan of ours wrote me about how her autistic son responded to our song, "Christmas on Cellblock 9" and how it was one of the only songs he sings and dances to. That is why we do what we do.
8. Could you describe your creative processes? How do usually start, and go about shaping ideas into a completed song? Do you usually start with a tune, a beat, or a narrative in your head? And do you collaborate with others in this process?
SEE YOUR SHADOW:
This is a little more complicated question to answer because literally a project can start from anywhere. The songs that make up the See Your Shadow Catalog all have different origin stories. See Your Shadow is a collaborative network so, some projects have been done in collaboration as well as solo. With that said, however it takes a lot of people to make a record and even if my name is the only one on the record, I still didn't do it by myself.
9. What has been the most difficult thing you've had to endure in your life or music career so far?
SEE YOUR SHADOW: In the early days of See Your Shadow, I did encounter a lot of racism. People thought that because I was a person of color, I should be doing other types of music. I would often be the only person of color in the room when I went in for meetings or when we were in the recording studio, that has changed a little, but not much. However, now the reputation for our work trumps all of that and I may still be the only person of color in the room, but my work gets me to be treated the same if not better.  
10. On the contrary, what would you consider a successful, proud or significant point in your life or music career so far?
SEE YOUR SHADOW: There have been so many.  I think every time we do a new project it is one of the most proudest moments. I am proud of the awards that we have won, the most recent one being named Band of the Year at the Who's Hoo Country Music Awards.  However, I am most proud of the material and the impact it has on the listeners and fans, that is really what makes me proud.
KEEP IN TOUCH:
FACEBOOK | INSTAGRAM | SPOTIFY | WEBSITE | YOUTUBE