Joseph Hughes, better known as The Birthday Letters, is a singer-songwriter from Shropshire who currently resides in London. His music is characterized by a profound and introspective depth of thought. Inspired by the infinite beauty of our planet and constantly questioning the status quo, this artist returns with "Yearning For Vitalists," a sophomore alternative folk-charged LP full of beautiful vocals, thoughtful lyrics, and an ethereal atmosphere we didn't know we needed.
The songs were recorded at home, and frequently the musical inspiration came before I began writing the lyrics. Since my favorite songwriters (Leonard Cohen, Father John Misty, and Joni Mitchell) all deal primarily with complex ideas and play with them, I consider lyrics to be probably the most important aspect of what I do. Just what I find enjoyable. I try not to overthink it because the music then usually comes more easily and generally is more enjoyable. If something moves me, I believe that is a good indicator that it will move others as well. I played every instrument, and I also mixed it at home. I've always been inspired by The Radio Dept, one of my all-time favorite bands, and have used their embrace of the lo-fi aesthetic as a guiding principle.
The Birthday Letters was previously described by Stereogum as having a "soft-spoken theatricality to his delivery," and he has never forgotten it. He is heavily influenced by lyrical songwriters like Conor Oberst and Sufjan Stevens. This artist, who has received praise for both his debut album and earlier works, is one to keep an eye on because his new album will not only make you think about life's complexities but will also hypnotize you with its driving folky tones. Check out the latest release and the exclusive interview below: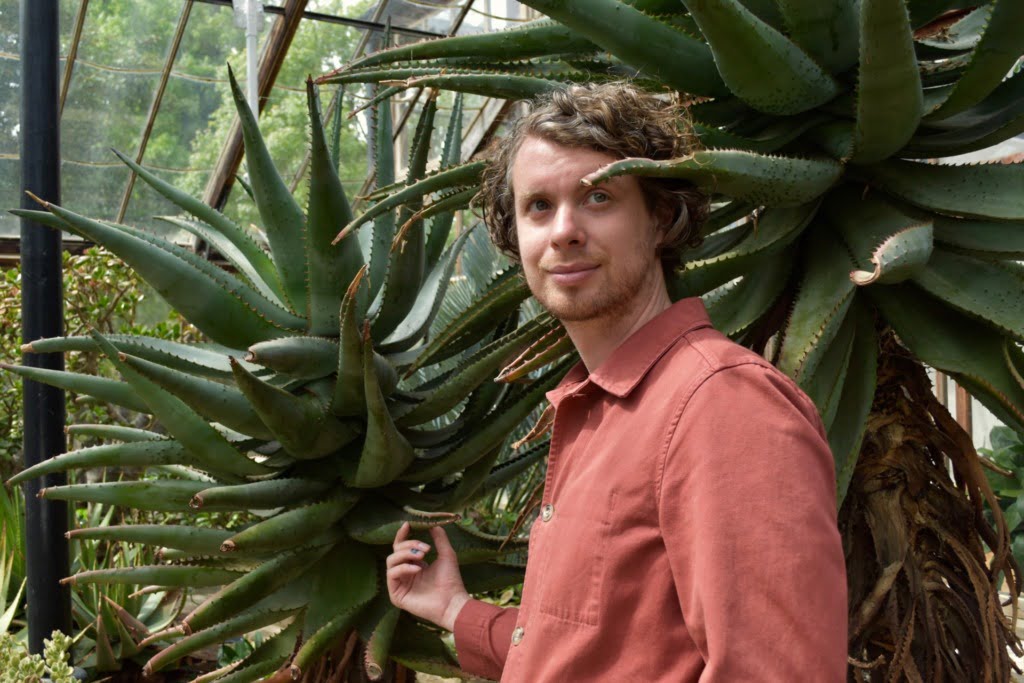 1. Can you tell us a bit about where you come from and how you got started?
THE BIRTHDAY LETTERS: I'm from Shropshire in England and have been in London for my adult life, shortly to be in Sheffield. I've been playing guitar and writing songs pretty consistently from when I was a young teenager. I just have a strong urge to make lots of beautiful things before I die, which I guess is the embarrassingly sincere truth of a lot of creative people try to hide.
2. Did you have any formal training or are you self-taught?
THE BIRTHDAY LETTERS: I'm pretty much self taught, a few lessons from my Dad on guitar when I first started. I'm pretty limited musically but I love the challenge. I really want to get better at production as I've little skill for it and I think it would help the overall impact of my music. I just try to work with what I've got.
3. Who were your first and strongest musical influences and why the name 'THE BIRTHDAY LETTERS'?
THE BIRTHDAY LETTERS: The name is taken from a Ted Hughes (no relation) poetry book. I just liked the vaguely poetic allusion and thought my own name was less interesting. The book is comprised of letters to someone who no longer exists, and I guess songwriting also exists in the same realm of letters to the ether. It also connotes 'cultured and wordy' so I went with that and I was young and desperate to be taken seriously. Nick Drake and Nirvana were big early milestones and both had a profound impact on me, as I didn't realise the emotional depth that must could reach. I also saw the Eels as my first live gig and I was fascinated at how visceral the experience of live music can be. It was so loud and physically powerful. Later on I got into the Radio Dept, who taught me a DIY ethic with cheap equipment is totally doable and also Conor Oberst, who just blew my mind by what is possible lyrically.
4. What do you feel are the key elements in your music that should resonate with listeners, and how would you personally describe your sound?
THE BIRTHDAY LETTERS: The music I enjoy most is the music that engages me lyrically, or thematically beyond the sum of its parts. In other words it creates a world to inhabit. Not having the greatest voice on earth or being a guitar genius, I just worked at writing engaging songs and I also found that this is what gives me more joy than anything else. So I'd like to give listeners songs with some substance rather than just pleasant background sounds. I'm never going to be the guy who can silence a bar with a golden voice, however I aim to write songs to add some value to people's lives and offer some replay value in the currency of beauty. I'd describe my sound as guitar based with electronic elements.
6. What's your view on the role and function of music as political, cultural, spiritual, and/or social vehicles – and do you try and affront any of these themes in your work, or are you purely interested in music as an expression of technical artistry, personal narrative and entertainment?
THE BIRTHDAY LETTERS:
To be honest I don't see massively clear distinctions in those categories – a political song can be an incredibly personal narrative or a spiritual investigation can prove to be hugely entertaining. I guess the best writing is invested in the dismissal of these distinctions.
7. Do you feel that your music is giving you back just as much fulfilment as the amount of work you are putting into it, or are you expecting something more, or different in the future?
THE BIRTHDAY LETTERS:
I'm at peace with the idea that finishing a song you are proud of, before anyone has heard it, is as good a feeling as it is possible to have in music. The idea has not been tarnished yet by exposure to the sunlight of reality and you have made a little baby of possibility that is yet to lose its innocence in the world. That what my song 'The Baby Was Born in the Moss' is about. Having said that, my ego won't let me drop the idea that some more adoring fans and fawning praise from my peers would give this feeling a run for its money.
8. Could you describe your creative processes? How do usually start, and go about shaping ideas into a completed song? Do you usually start with a tune, a beat, or a narrative in your head? And do you collaborate with others in this process?
THE BIRTHDAY LETTERS:
I will start with a musical idea that gives me the feeling I've found something special. Like the first pull a fisherman gets or the glimpse of a beautiful stranger from a train window. It's very fragile and ephemeral. Very much like physical attraction, you can't really intellectualise the feeling but you feel it viscerally and strongly. There is physical reaction, goosebumps or whatever to the initial idea. Then often I'll establish a title before I have any other lyrics; I like to have a theme hall formed and then flesh it out and revise endlessly. Then I have to be excited by it. If it doesn't excite me, then it sure as hell won't excite anyone else. Some people have said my music is a bit lyrically obscure, which I understand and is a legitimate position, however I love art which teaches me new words or ideas. I'd rather be ambitious and fail in some people's eyes than play it safe and not risk anything.
9. What has been the most difficult thing you've had to endure in your life or music career so far?
THE BIRTHDAY LETTERS:
I think a lot of us have a fantasy self, a self that we carry around who can make life bearable as this fantasy self has the power of potential yet to be realised. As an artist it is this fantasy that keeps us going, the perfect self capable of great work that we are all aiming towards and may one day reach. Occasionally we get glimpses of the actual gap between the self we imagine and the real self the world actually sees. In these moments, the gap between fantasy and reality is often incredibly crushing. I suppose maturity is the ability to accept we're not really who we'd hope to be, and what we've made is not really what we'd aimed to. And even if it was, we would be misunderstood by others. Faced with this disappointment, the ability to carry on regardless is an amazing feat. It takes strength and to some degree, delusion. So I think anyone who goes through this and continues on is doing something amazing. Which is basically anyone engaged in anything creative.
10. On the contrary, what would you consider a successful, proud or significant point in your life or music career so far?
THE BIRTHDAY LETTERS: Making songs that I know I'd enjoy if I was a casual listener. I think you have to aim to be your favourite artist. To make a song that someone is excited about listening to is all I can hope for. It's a magic trick I'll never master, but will continue to try my hand at.
KEEP IN TOUCH:
FACEBOOK | INSTAGRAM | TWITTER | SPOTIFY | BANDCAMP | YOUTUBE