The members of Los Angeles' rock band THE LOUD BANGS came together in the summer of 2021 over a shared interest in shoegaze, '90s alternative, and German club music. As a result, their music is characterized by thick guitars, analog synthesizers, fuzziness in the production, and introspection because the themes of their songs usually deal with mental health. Their songs, which have earned them the moniker "the Pink Floyd of Shoegaze," are laced with free-to-use field recordings, sporadic howls, oohs, and ahhs, and a few cryptic words here and there. All that seems necessary to envelop you in their world are these few ornaments and the song titles.
"Whose lyrics are necessary to express emotion? "Alice Street, the band's front woman, says. "MY BLOODY VALENTINE, COCTEAU TWINS, or SIGUR ROS' lyrics may be incomprehensible to us, but we still understand what they are singing about. Seriously, who cares? We can't write good lyrics. Street and Daisy Gutierrez's twin guitars, along with Hannah Remley's bass and Marcus Nemuro's drumming, are all featured in the band, which is supported by producer Darren Callahan. -Shoeplaze Records Limited, UK
The "Highway Safety Films" EP is the band's third 5-song release of 2022, following a series of remix EPs. The songs center on the fear of car accidents, expanding the band's lore and Alice Street's emphasis on psychological barriers. Videos for the singles "Cars Kill" and "Archie's Enemies" can be found on the band's YouTube channel.
Check out 'Highway Safety Films' & the exclusive interview with THE LOUD BANGS' singer/Guitarist Alice Street below: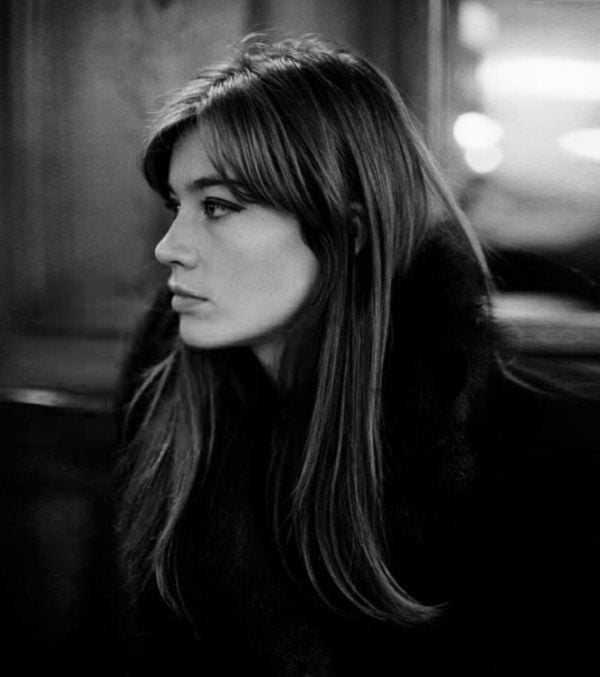 1. How did it all start?
THE LOUD BANGS: When I was 20, I had a batch of songs recorded on GarageBand. A lot of them were acoustic, but I destroyed them and buried the vocals, so they ended up sounding more Shoegaze-y. A UK indie label got hold of the recordings and signed me to a two-album deal. Then… well… I did nothing for nearly two years. I tried, but it all sucked. The label knew Darren Callahan, a producer who lived in Los Angeles, where I live, and they suggested we meet.
Over coffee in Echo Park, I told Darren that I was very nervous about being in the music industry and was going to walk away from the deal. But he told me about bands like Boards of Canada who had only a couple blurry publicity pictures over two decades and no live shows, but still had a made an impact. Why not just to do that? he said. Pretend it's still your basement and create a bunch of music, toss a lot of it away, keep some of it secret, release some of it. In his studio we could do anything we wanted. He also suggested forming a band, so it wasn't all on me. I had played with Daisy Gutierrez in high school in a short-lived band called The Alice Experience (which is also the name of our latest 5-song EP). Daisy and I connected over music. Plus, we were both born in Mexico from Spanish-American parents. Daisy knew bassist Hannah Remley and Darren knew drummer Marcus Nemuro. By the end of summer 2021, we had a band in a studio trying to make music!
2. Did you have any formal training or are you self-taught?

THE LOUD BANGS: Marcus, our drummer, is the only one who had any formal training. I'm completely self-taught. Hannah and Daisy know some music theory.  Daisy is also a pianist. I think it's cooler to be self-taught. I think that if you're, like, punk or rock or Shoegaze there's just something real about being kinda brutal to your instruments. People in our families always played, so we had access to gear.  
3. Who were your first and strongest musical influences and why the name THE LOUD BANGS?
THE LOUD BANGS: As a Shoegaze band, we are contractually obligated to say our influences are "Souvlaki" (Slowdive) and "Loveless" (My Bloody Valentine) —which is true! We adore those records as well as a lot of newer Shoegaze bands like Fleeting Joys, Young Prisms, Deserta, Pia Fraus, etc. But if we're getting to specifics, the mash-up of pop songs and distortion is what drew me in when I was young. In high school, I listened to bands like Hum and Deftones. Daisy didn't know much about Shoegaze at first, but she was into bands like Paramore and Cocteau Twins. (By the way, if you want to tell our guitars apart on the record, I'm the one with heavy metal distortion and she's the ones with the bright, chorused guitars.) Hannah likes Talking Heads, The Psychedelic Furs, and Joy Division – anything with a good groove. And Marcus likes Foo Fighters… of course.  
Our name was an accident. We had a list of possibilities and a few later appeared as song titles ("Archie's Enemies," "The Gloria Films," "The Stacey Diagram").
But the real reason we're THE LOUD BANGS is that Daisy knocked her amplifier off its stand the first day we rehearsed. It made a beautiful sound.
4. What do you feel are the key elements in your music that should resonate with listeners, and how would you personally describe your sound?
THE LOUD BANGS: Well, in case it isn't obvious, mental health is a big theme in all our music. I was writing all these terrible lyrics about stupid things when Darren suggested writing about my own anxiety and depression – which I've had all my life but were certainly worse with the pandemic. I always come back to music when I'm in a low. Music as therapy. I'm still no good with lyrics, which is why I bury them, but we decided to give the vocals more space and make them less of a focus in this band. Our sound tries to push Shoegaze a little further out – all those samples and some synthesizers and some crunchier guitars help. Loud and fuzzy, but in the prettiest way possible. And, for the record, I am VERY nervous about interviews like this! It's taken me days!
6. What's your view on the role and function of music as political, cultural, spiritual, and/or social vehicles – and do you try and affront any of these themes in your work?
THE LOUD BANGS:
All of us are on the same page for political and social issues, but our music being a place anyone can feel safe. Escape from problems. For this band, that's more the focus than any direct reflection of what's going on right now in the world. For us, emotion is at the forefront of everything we make. We're not personally interested in making records just for the audiophiles and, sometimes, we'll take a perfectly pristine track and remix it into oblivion just because it has more of an "other world" quality (like our song "Oranges," for example). That helps us tap into a spiritual space when we need healing.  
7. Do you feel that your music is giving you back just as much fulfilment as the amount of work you are putting into it, or are you expecting something more, or different in the future?
THE LOUD BANGS:
Every artist hopes to grow – not only as an artist, but with an audience. We have no desire to be huge, as that would probably put some unwanted pressure on us. I think we all feel we're being seen and heard in a way we didn't expect, so that's amazing enough.
8. Could you describe your creative processes?  
THE LOUD BANGS:
Mostly, I have a riff or a melody or a sample and that's sort of the intention for the song. We then lay down five minutes of drums – a beat that might work, just in a loop, then another, then another, then another, then another. Next, we'll record a rough of the bass, then the guitars, then add tambourines, synths, or other flavors. Once that's done, I'll try a vocal. Each song is about 200 tracks, which is why we like to do remixes. We then start to pull things out or try different combinations. Sometimes we re-record after we think we're all done to tighten things up, but mostly we just mix it well and let the imperfections stand. I'm sure we could get a slicker, more commercial sound if we did things differently, but this process gives us what we want. Besides, if you listen to "Loveless," it's a masterpiece of mixing and recording, yet, if you play it alongside The Weeknd, it sounds like trash. And that's okay with us.
For collaboration, aside from with our producer, we've done a song with Debbie Nevrr and a song with K C Q. Debbie is a teen new wave singer from LA.  K C Q is a rapper from England. Rap in Shoegaze is also a departure for the template, but you just have to hear the track, it really works for Shoegaze! Check out "The Jaime Situation" on our new EP.
9. What would you consider a successful, proud, or significant point in your music career so far?
THE LOUD BANGS: We all had a great, bonding moment when we first listened back to the complete "Zaera" EP. It was our first professional recording. When "Are You Happy?" played back loud, we sorta freaked out. "Are You Happy?" is a weird track, with mostly samples and only three chords, but it worked. It was the first time we thought we might have something good. Not truly Shoegaze but could sit right alongside "Anxiety Pills," "New Flavors," "The Gloria Films," or other more typical tracks from us.
10. What has been the most difficult thing you've had to endure in your life or music career so far?
THE LOUD BANGS: When I was 8, I got into a car accident with my grandma.  We were lucky, but she never wanted to drive again. She was this fantastic guitar player – lots of Mexican folk songs – and she started to sing about the crash, like in a jokey way. I always found that interesting that she could take something that happened and put it in a song. And to this day I'm scared of cars. You don't want me as your passenger on the LA freeways. I'm more than a backseat driver – I'm a backseat panicker. So, I take the bus a lot.
Band Members:
Alice Street – Vox, Guitar
Daisy Gutierrez – Vox, Guitar
Hannah Redley – Bass, Keyboards
Marcus Nemuro – Drums
KEEP IN TOUCH:
FACEBOOK | INSTAGRAM | SPOTIFY | WEBSITE | YOUTUBE
Photo credits: Kim Withers