Czech Republic-born singer-songwriter Yana performs music. Her life has always been heavily influenced by music, and she has always been attracted by meaningful lyrics. With her own songs, she strives to convey a message and get the audience to reflect while listening to the music. Interference, Mic Christopher, J Eoin, Cloud Cult, Glen Hansard, and many more artists have influenced her music. She has so far given performances in Belgium, the Czech Republic, Ireland, the UK, Australia, and the United States. On June 30th, 2020, she launched her self-titled EP. Her first album will be released in 2023, and she is actively working on it.
Of all the songs she has released to date, "Calm Before the Storm" has arguably the most Irish influence. She composed it in response to the unexpected passion of Jitka Suranska, a prominent fiddler and performer at the Folk Holidays festival in Namest nad Oslavou, Czech Republic, who passed away from cancer at the age of 41. Even though she didn't know her directly, it still surprised her. The hopeful theme of the song is to make the most of each day while you still have it because you never know when it will all end. Check out the latest single & the exclusive interview below:
1. Can you tell us a bit about where you come from and how you got started?

YANA: I come from Czech Republic but I have strong ties to Ireland, it's my home away from home, my happy place. People have mentioned countless times they hear an Irish accent when they hear me talk or sing. I had always been writing something, poetry, short stories,  all kinds of things. Started playing the guitar in my late teens yet never thought it could lead to something bigger.
2. Did you have any formal training or are you self-taught?

YANA: I'm completely self-taught
3. Who were your first and strongest musical influences and why the name 'YANA'?
YANA: The reason for choosing the name "Yana" is very simple. My real name is Jana and I thought since I write and sing mainly in English anyway, changing the first letter would make it much easier for English speaking world to pronounce.
My very first musical influence was Karel Zich, often called Czech Elvis Presley for the similarity of his voice. He was a master of the twelve string guitar and an incredible singer. In fact, I started playing the guitar upon his encouragement. He sadly passed away n 2004 but I feel like without him I would never be where I am.
4. What do you feel are the key elements in your music that should resonate with listeners, and how would you personally describe your sound?

YANA:  The songs can be described as atmospheric folk with Celtic influences. The key elements that should resonate with the listeners are the lyrics because I try to make the listeners think and you have to dig deeper into the words to get the meaning of the songs.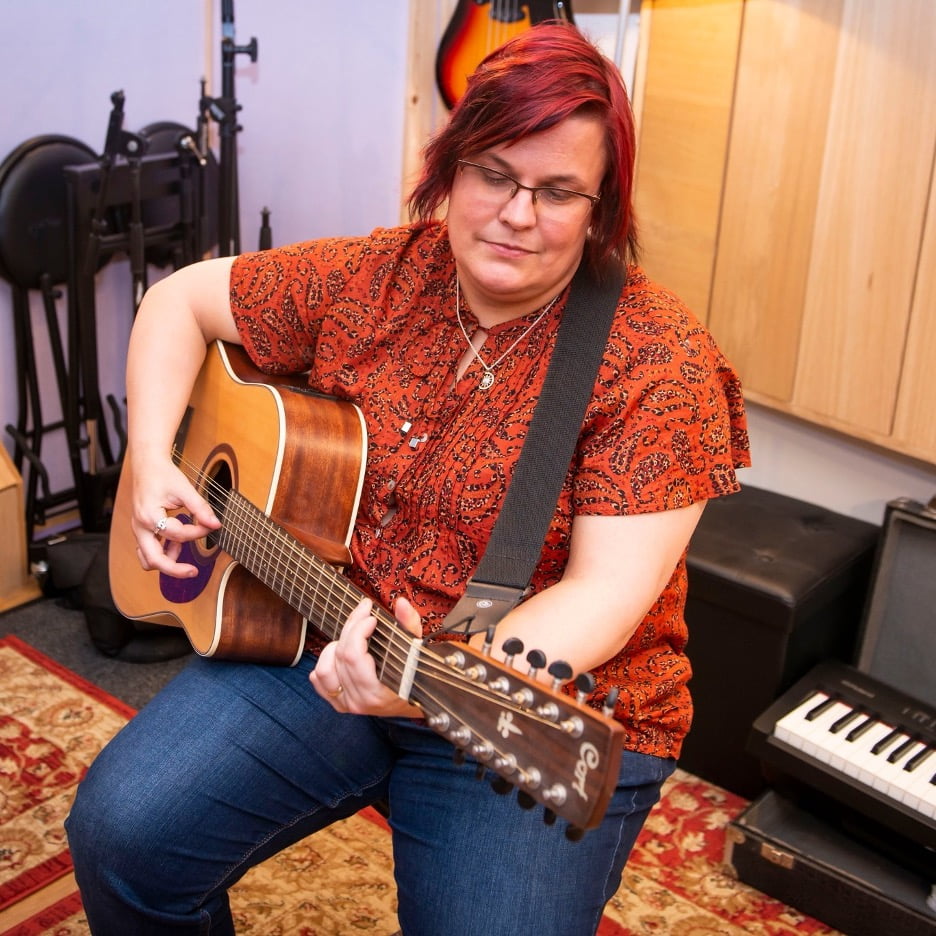 6. What's your view on the role and function of music as political, cultural, spiritual, and/or social vehicles – and do you try and affront any of these themes in your work, or are you purely interested in music as an expression of technical artistry, personal narrative and entertainment?

YANA:
I think as songwriters we have a duty of observing the world yet we all do it differently, hence all the different styles and all. Yes, when something strongly resonates with me I try to reflect that in a song, as I did for example in my debut single Distant Shore (title of my debut ep too) which is inspired by the abortion referendum that was held in Ireland in 2018. I felt the need to capture the cry for change.
Or more recently, I released a song called Reach Out, which is the first and lead single from my forthcoming debut album. The title speaks for itself , the song is about mental health and the importance of having someone to talk to when we find ourselves in a dark place.
I often think of the words of Woody Guthrie who said that "it's a folk singer's job to comfort disturbed people and to disturb comfortable people."  Nail on the head.
7. Do you feel that your music is giving you back just as much fulfilment as the amount of work you are putting into it, or are you expecting something more, or different in the future?

YANA:
I see the fact I am able to express myself through creativity as a privilege, not everybody has that. So many things can be expressed through a song. I am hoping  that releasing the album will bring me more gigs so I can showcase those songs properly to live audiences.
8. Could you describe your creative processes? How do usually start, and go about shaping ideas into a completed song? Do you usually start with a tune, a beat, or a narrative in your head? And do you collaborate with others in this process?
YANA:
I almost always start with lyrics because I see myself as a better lyricist than composer. It usually starts with an idea of a message I wanna put in a song and try to find the narrative around that. However, the more exact idea I have the more difficult it gets to put it into words. I am not entirely against collaborating , in fact the very first collaboration came when I wasn't really looking for it. My friend and fellow songwriter Liam Oragh has encouraged me to share lyrics or even just ideas with him. So I first shared the lyrics for what would become The Book of Your Life with him and he was so touched by the words that he wrote the melody and suggested the violin for the arrangement too. Since then we've written another powerful song together which is a tribute to Dolores O'Riordan of The Cranberries. The song hasn't been recorded yet but I hope Liam will do that at some point. It's another special one worth getting out there. These two are the only collaborations I've done so far. I'm usually the lone wolf who likes to do things on her own.
9. What has been the most difficult thing you've had to endure in your life or music career so far?
YANA: Certainly, like most artists who don't come from a musical family, the rejection and lack of support from certain family members who don't see music as a real career, who think you're just having fun, sometimes they're making fun of you and being really nasty. But that's life and we all deal with this in different shapes or forms. Personally, the sudden loss of a dear friend who's also my biggest songwriting influence and inspiration in life general, was really tough, hit me harder than I could have imagined and I'm thankful to the kindred souls around me who were there when I needed them the most. And are always there when dark days come.
But, as it's often the case, the most beautiful art is born from the darkest times and I wrote my most personal song, the aforementioned  "The Book of Your Life", as a tribute to my friend. And the song is a gift that keeps on giving.
10. On the contrary, what would you consider a successful, proud or significant point in your life or music career so far?
YANA: There have been a few, one being Glen Hansard's reaction when he listened to my debut EP. He is a dear friend but also one of my major influences so to hear him say how he enjoyed my singing and writing has been an incredible boost of confidence that I often go back to when in doubt.
Another moment that filled me with immense pride was when the father of a friend I wrote "The Book of Your Life" for/about, thanked me for keeping his son's memory alive. Feedback like this makes it all worth it. What else do you want as a songwriter?
KEEP IN TOUCH:
FACEBOOK | TWITTER | SPOTIFY | BANDCAMP | WEBSITE | YOUTUBE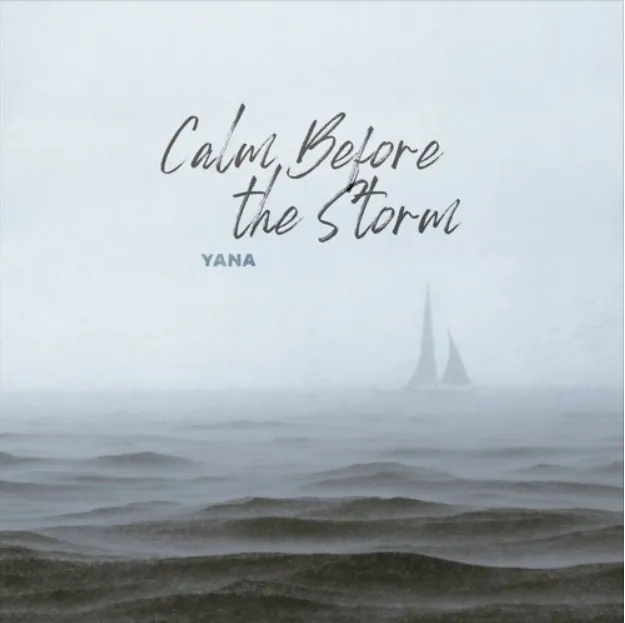 Photo credits: Dave Keegan