For Love by Troln: Review
"For Love" is a gothic-pop-inspired track by Troln, whose musical aura is quite stunning. The song's nature has plenty of atmosphere going around, especially its rhythm facets. Apart from that, a soothing singer graces the mic and sings a woeful tale. "For Love" is one of those melodies that grips your heart with dark undertones, and the feeling is simply enchanting to hear.
Before progressing with the song's passages, For Love's crescendo must be addressed. Particularly at the track's exit where an instrumental solo arrives, and Helene's vocals reach musical bliss. Something about the ending resonated immensely and intensified the song's structure from beginning to end. Then we've got Troln's fantastic use of guitar chords, it has a dreamy tone and intriguing minor embellishments that go along with it. Tagging along is a heavy bass piece that adds to the vocalist's drama and thrill.
There are 5 members in Troln, Helene Navne commanding the vocals, Christian Rønn with the gothic organ/keys/noise, Sam Brox with solid guitar takes, Jan Kroman gripping the bass, and Thomas Olsen adding a mellow tempo with drums/beats. Helene was moved to write "For Love" after meeting a woman who had also left an abusive partner similar to the one she had been in. This tragic essence is carried through emotionally in Troln's tune. After all, what other to express your deepest pain than through a melody? "For Love" is available for streaming, so do check it out.
KEEP IN TOUCH:
FACEBOOK | INSTAGRAM | SPOTIFY | BANDCAMP | YOUTUBE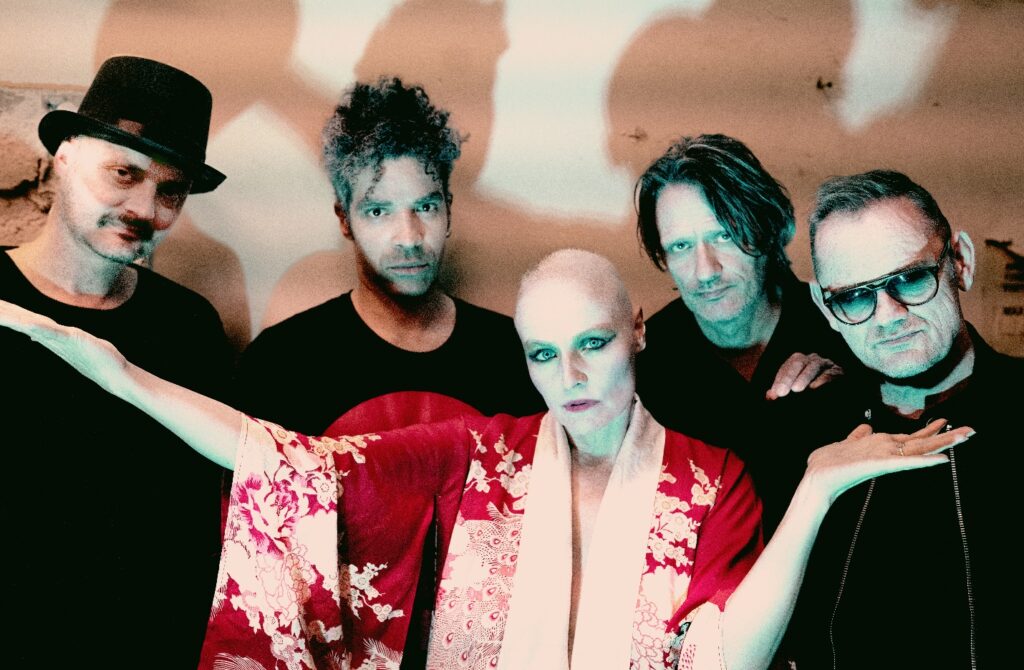 Photo credits: Sophia Linn/TROLN
Review by: Damien Reid