Halloween Double Creature Feature by Derek Lee Goodreid: Review
The 2-track release Halloween Double Creature Feature contains thrilling singles "Beneath The Howlin' Light" and "Racing Against Death" – special treats to tingle rockabilly tunes for those who love classic horror movies!
The first track "Beneath The Howlin' Light" is a dead giveaway about all things Team Jacob (shout out to my fellow silent Twilight fans out there!). The music of this song begins with gushing wind sounds and wind chimes, evoking a cinematic atmosphere appropriate for a horror movie about a haunted house. As the song develops, the blues and alt-country soundscapes will draw you deeper into its narrative. Naturally, there are a few howls and a plethora of references to the supernatural world throughout the entire song. Its bass work was done by fellow Australian Leon Pratt and the ruthless mixing of Orange County audio icon Austin Hein. On the other hand, "Racing Against Death," is a whole different vibe when compared to the vocals. Its sounds come from Canadian rocker Stephen K. Donnelly on the slap bass and psychobilly, rockabilly YouTuber Adrian Whyte on lead guitar. This song is very reminiscent of alt-country, with its frantic rhythm and guitar strums. Derek's favorite rockabilly singers including Gene Vincent, Jim Foster & the Kountry Kut Ups, Charlie Feathers, and Eddie Cochran are all mentioned in the song's lyrics, which depict a high-stakes drag race of life.
Halloween might have left but it's never too late to get into the mood. So be sure to check out this exclusive EP by the mighty Derek Lee Goodreid!
KEEP IN TOUCH:
FACEBOOK | INSTAGRAM | TWITTER | SPOTIFY | BANDCAMP | WEBSITE | YOUTUBE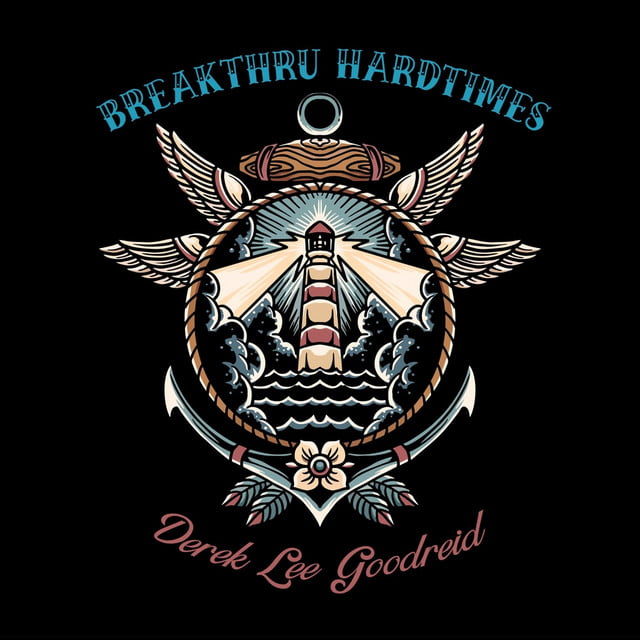 Photo credits: Heidi Joergensen
Review by: Audrey Castel