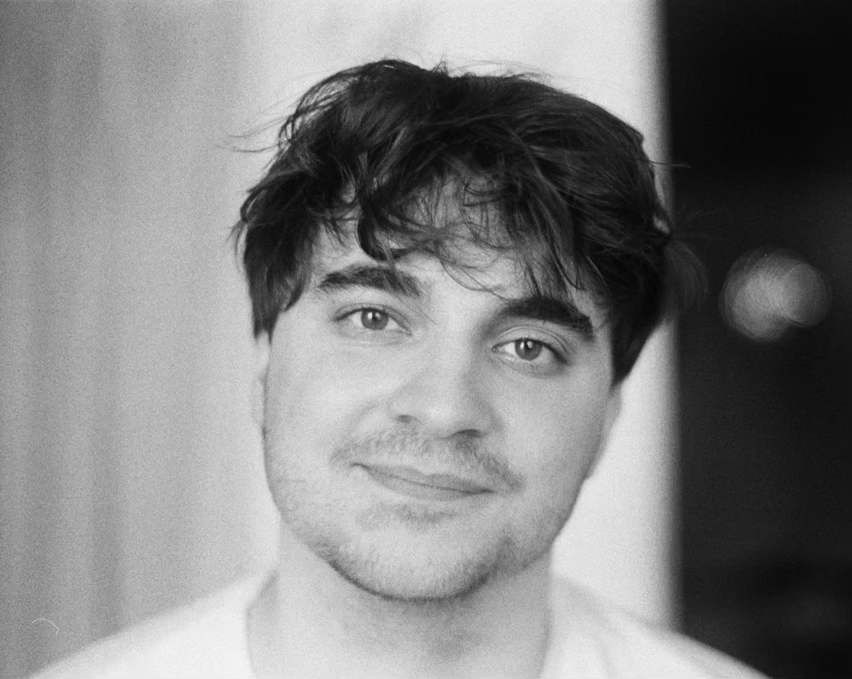 Here's your chance to experience the softness and scenic meadows as you close your eyes and experience "Here With Me" by Foreign Saints. The brainchild of Brooklyn-based musician Thomas Roberts, this bedroom pop project atmospherically creates an intimate zone in its sonic field.
"Here With Me" immediately draws listeners in with its introspective lyrics and dreamy atmosphere. Roberts' delicate vocals carry a sense of vulnerability, conveying the emotions embedded within the song with an effortless cascading glimmer emanating from the lush production.
The production of the track is carefully crafted, with a lush soundscape that envelops the listener. The delicate layers of instrumentation create a dreamlike ambiance with subtle intricacy. It has a dream-pop vibe, with the syrupy and creamy softness replenishing your ears.
The songwriting itself showcases Roberts' ability to weave poetic narratives, painting a vivid picture through his evocative lyrics. Lines like "Can't you see what's lost in me, drifting in your memories" and "Tussled hair and hazy dreams, pull me in, unraveling" evoke a leisurely sense of longing and nostalgia with anecdotal imageries and vivid and specific descriptions. Roberts has a certain imaginative crook that focuses on the sensations felt by the unknown and not the unknown itself.
With this single, Thomas Roberts showcases his talent as a musician and songwriter, leaving us eagerly awaiting more from Foreign Saints. If you love a romantic flair in atmospheric lyricism, then give "Here With Me" by Foreign Saints a shot.
KEEP IN TOUCH:
INSTAGRAM | SPOTIFY | BANDCAMP | WEBSITE 
Review By: Naomi Joan