IDK How It Happened by SØ and Typical Div: Review
SØ and Typical Div have released a fresh and original hip-hop single called 'IDK How It Happened'. In 2019, the Atlanta-based group connected via mutual friends and began fusing their varied musical influences and styles. The song was recorded at Sean's Atlanta home studio, and the premium production values are indicative of the seriousness with which they approach their work and their commitment to their art.
The song is an allegory about not letting success and recognition distract you from improving your abilities. This message is delivered through SØ's expert production skills and Typical Div's captivating vocal delivery, who played many local ATL shows. The cleverly designed lyrics are a personal meditation about honing one's skills rather than bragging about it and showing them off publicly. The music is dense and eerie, which complements perfectly with Typical Div's vocals. Co-producing Metro Boomin's album in 2018 is another showcase of SØ's production abilities. This song is a testament that the pair can make music that is both fresh and powerful. Excellent product quality and the duo's devotion to exploring new musical terrain are undeniable indicators of their expertise.
'IDK How It Happened' is an outstanding and meaningful soundtrack, serving as a must for rap music lovers in search of something new and intriguing. They have given us a track that is both strong and thought-provoking. If you're always looking for fresh and exciting music, give this one a try.
KEEP IN TOUCH:
FACEBOOK | INSTAGRAM | TWITTER | SPOTIFY | WEBSITE | YOUTUBE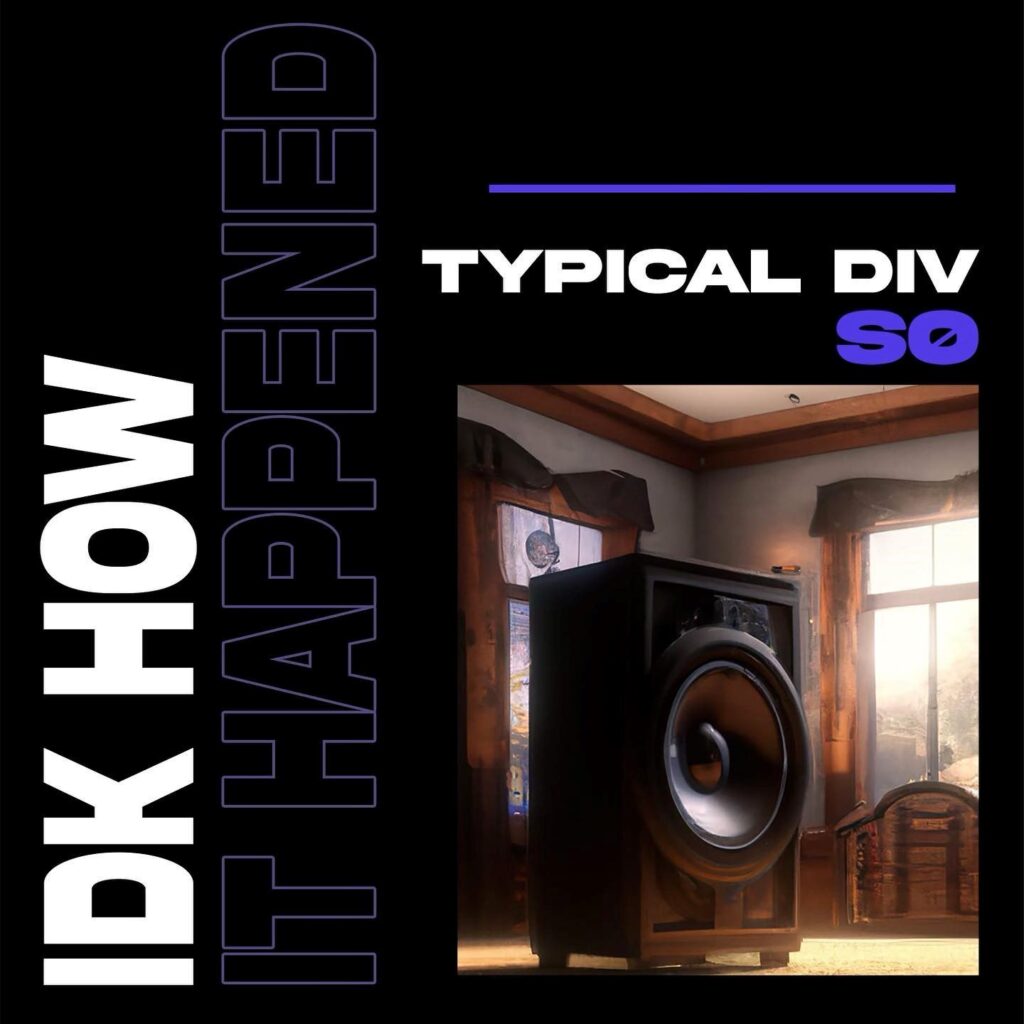 Photo credits: Divance Walker
Review by: Damien Reid