Life on the Bridge by Bright Young Future: Album Review
The Danish experimental collage-pop duo Bright Young Future's latest album is a box of assorted treats for avant-garde and experimental fans. The album takes the listeners through a dreamlike hazy nostalgic soundscape that with its experimental electronic ambient productions, airy drones and glitchy samples. It portrays life from birth to death with each song representing the different stages of life.
The album opens with "Birthday Party," awash in transcendent synths, sultry bass, and distant percussive hits before child vocal samples enter ushering the listeners into a digital otherworld. "What Have We Done Wrong" features siren-like wails, pitched vocals, and distant drums. "Lazer Love" is more accessible, with clattering keys offsetting an acoustic guitar riff and a steady drum beat. Captivating melody and enchanting vocals are hidden beneath the rich sound. "In Front Of My Eyes" intoxicates the listener like a vodka shot before erratic drum hits sober them up. "It Went Away" is a minute-and-a-half track with glacial synths, soulful vocals, and sweeping strings.
"Solo Night" features sexy electric guitar and piano that set a pleasant mood and show the group's musical talent if they weren't so experimental. "End Summer In The Sun" is a hard-hitting alien rock song with a poppy chorus ("Still living the nightmare / Stop living in the past"). "I Saw You Flying" opens with bleep-bloops, soulful singing, and romantic lyrics ("I wandered through the city in the pouring rain"). "Your Solar System" is bizarre but extraordinary, and with the self-titled closing track, "Bright Young Future" the album comes in full circle. With each song having different moods and ambiance the album perfectly showcases the duo's versatility and musicianship.
KEEP IN TOUCH:
FACEBOOK | INSTAGRAM | SPOTIFY | BANDCAMP | WEBSITE | YOUTUBE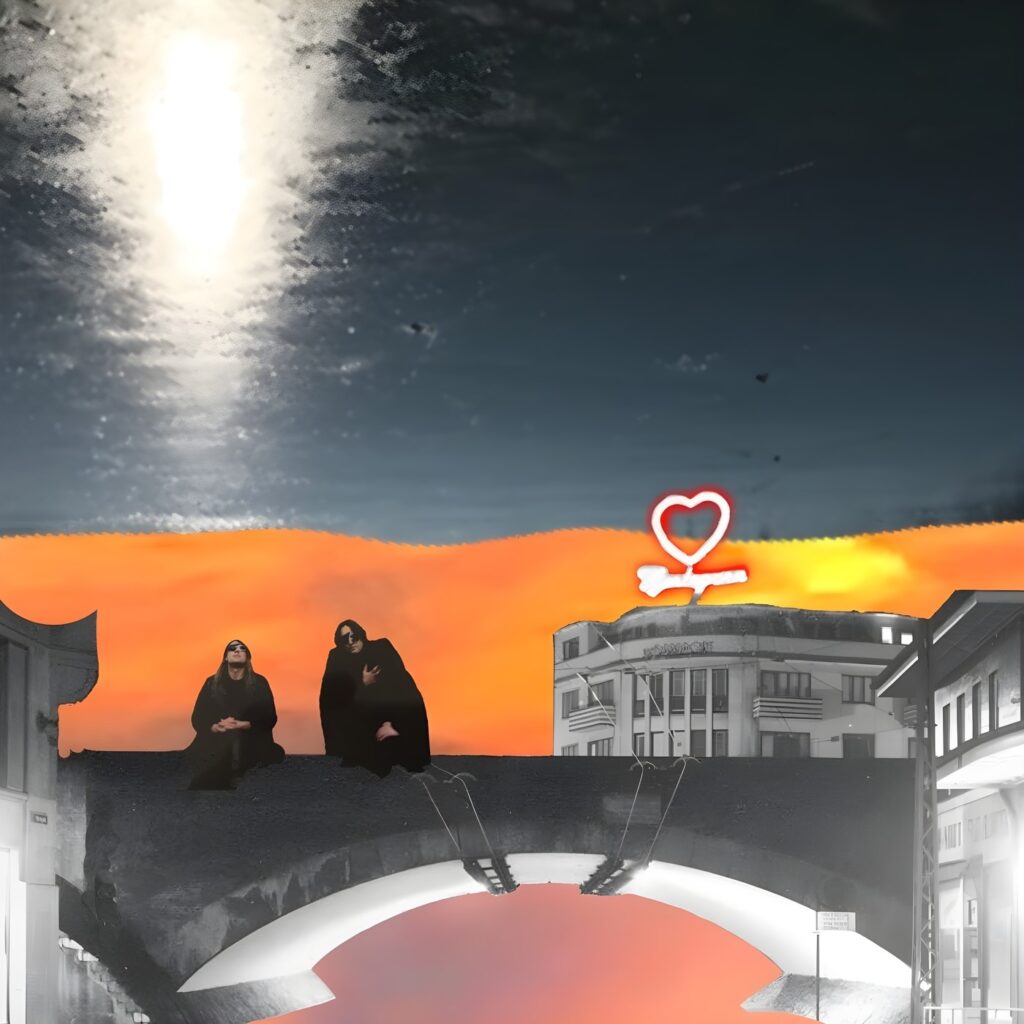 Photo credits: Rune Risager
Review by: Gabe Finch