Marilou Nézeys released a new single " EARTH"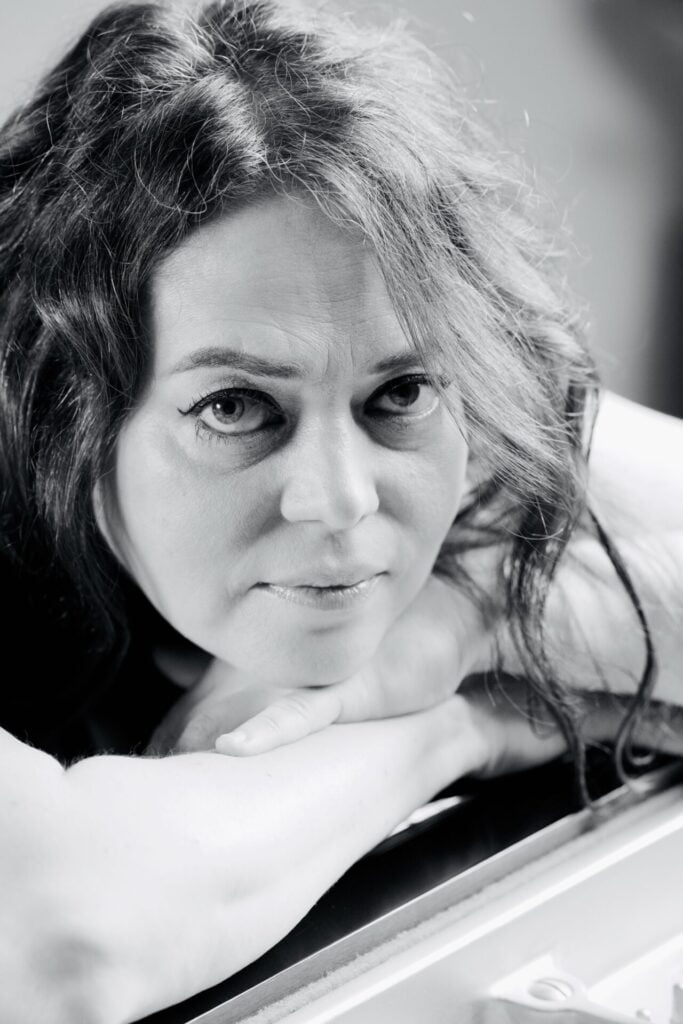 Marilou Nézeys has performed in front of audiences at French and European events using a classical repertoire. The piano sings like a person when she plays it.
She taught at the Conservatoire de Maisons-Laffitte for many years after receiving her degree from the CRR de Paris.
Complete artist and actress who was first seen as a young girl performing as little Polyxena in Jean Giraudoux's Comédie Française productions, she frequently plays both the piano and the acting part in several partnerships (Antoine Schoumsky, Antoine Campo, etc.) or self-produced productions (In Tune for Love …) As a resident pianist at the Ritz Paris Hotels, Four Seasons Hotel George V, Bristol, and Harry's American Bar, she will expand her repertoire and forge a new sense of self in these Parisian palaces. She will change and embrace other musical genres in order to please and serve a demanding clientele, becoming an all-terrain pianist with a repertoire that includes film music, jazz standards, international variety, French songs, lounge atmosphere, soul, urban, and most importantly, mythical pop-rock covers.
His arrangements' creativity combines virtuosity, grace, and rhythm.
Her skill as a composer is showcased in the upcoming album EARTH.
These eleven piano pieces were written to depict the journey of a person on earth.
This path is filled with learning experiences, grief, joy, disappointment, and pain. How this experience changes us, how it strengthens us, and how it links us to one another, we humans, the people who live on this world in all of our diversity. Marilou Nézeys made the choice to look at what is lovely, what is working well in our society, and what we need to defend, cherish, and safeguard in order to create the world of the future. His music combines elements of jazz, pop-rock, classical music, and world music. Ludivico Einaudi, Yiruma, Sofiane Pamart, Yann Tiersen, with hints of Erik Satie and Robert Schumann, were among the composers that influenced him.
KEEP IN TOUCH:
FACEBOOK | INSTAGRAM | SPOTIFY | YOUTUBE