ORDEN OGAN RECENTLY RELEASED A NEW SINGLE VERSION OF "IT IS OVER" WITH DENNIS DIEHL, VOCALIST OF ANY GIVEN DAY.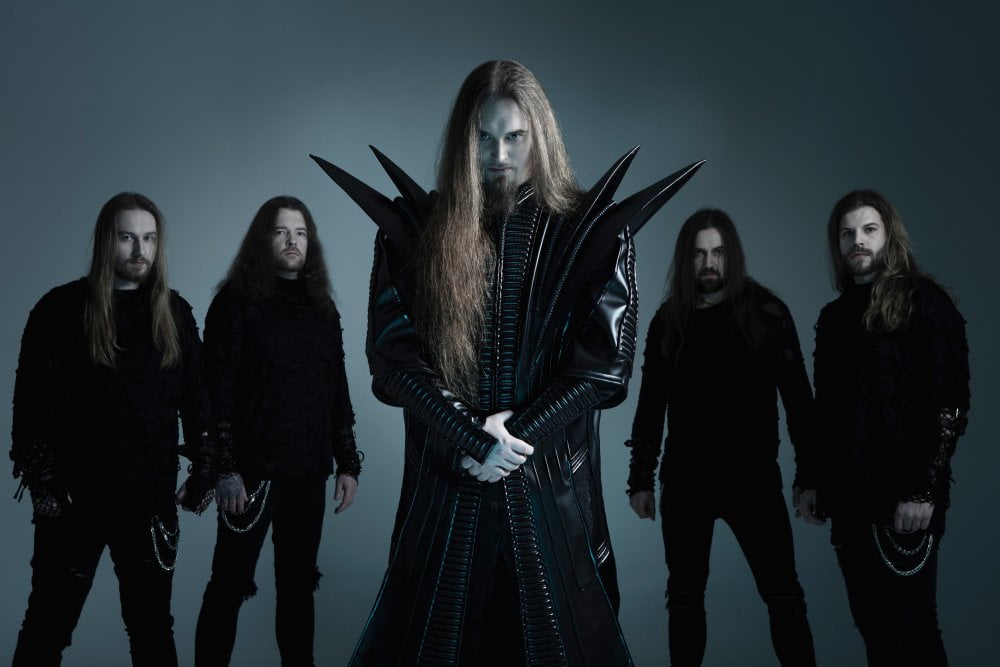 =Power metal masters Orden Ogan have released a brand new single version of "It Is Over" following the release of their latest studio album Final Days (2021, AFM Records). Dennis Diehl, the vocalist for Any Given Day, appears in the song as a wonderful surprise.
"Orden Ogan is believed to be one of the'modern' power metal bands," vocalist and producer Sebastian "Seeb" Levermann remarked of the new version of the song. 'If you take away Seeb's clean vocals and the choirs, some of the riffs sound really hard, and other portions may even be metalcore,' is a phrase we've heard a lot. We were curious how an Orden Ogan song would sound with a'modern metalcore shouter.' It made sense to try this experiment because one of the best representatives of this species lives right around the street with Dennis Diehl from Any Given Day.
"Any Given Day has gained a sizable fan base in recent years, and Dennis is a fantastic singer. We are grateful that he agreed to participate. It's fascinating to hear how different the song sounds with his vocals. Examine it for yourself."
AFM Records released Orden Ogan's sixth full-length studio album Final Days on March 12th, 2021.
"Final Days is a dark-science-fiction-concept-record," Sebastian "Seeb" Levermann said, "and it incorporates all Orden Ogan hallmarks like fat and modern riffs, epic choruses, and gloomy orchestral arrangements." You'll find the best tunes we've ever written on this album. For us, Gunmen [2017] was a powerful and significant record, but Final Days takes it to the next level."
Ylva Eriksson of Brothers Of Metal delivers guest vocals to the song 'Alone In The Dark,' and Gus G. of Firewind and former Ozzy Osbourne contributes a solo to the track 'Interstellar.'
The track listing is as follows:
01. 'Heart Of The Android'
02. 'In The Dawn Of The AI'
03. 'Inferno'
04. 'Let The Fire Rain'
05. 'Interstellar' (feat. Gus G.)
06. 'Alone In The Dark' (feat. Ylva Eriksson)
07. 'Black Hole'
08. 'Absolution For Our Final Days'
09. 'Hollow'
10. 'It Is Over'
Orden Ogan's line-up is as follows:
Sebastian "Seeb" Levermann (vocals and keyboards)
Patrick Sperling (guitar, Earacle)
Niels Löffler (guitar)
Steven Wussow (bass, Domain / Xandria / ex-Shylock)
Dirk Meyer-Berhorn (drums)
The music videos for the songs 'In The Dawn Of The AI,' 'Inferno,' and 'Let The Fire Rain' were shot. Official lyric videos for the songs 'Heart Of The Android' and 'Hollow' were also developed. All five clips are available to watch here.
Gunmen, the band's sixth studio album, was released in July 2017 through AFM Records.