Ori Dagan Features Erik Flow on a new single 'Viruses'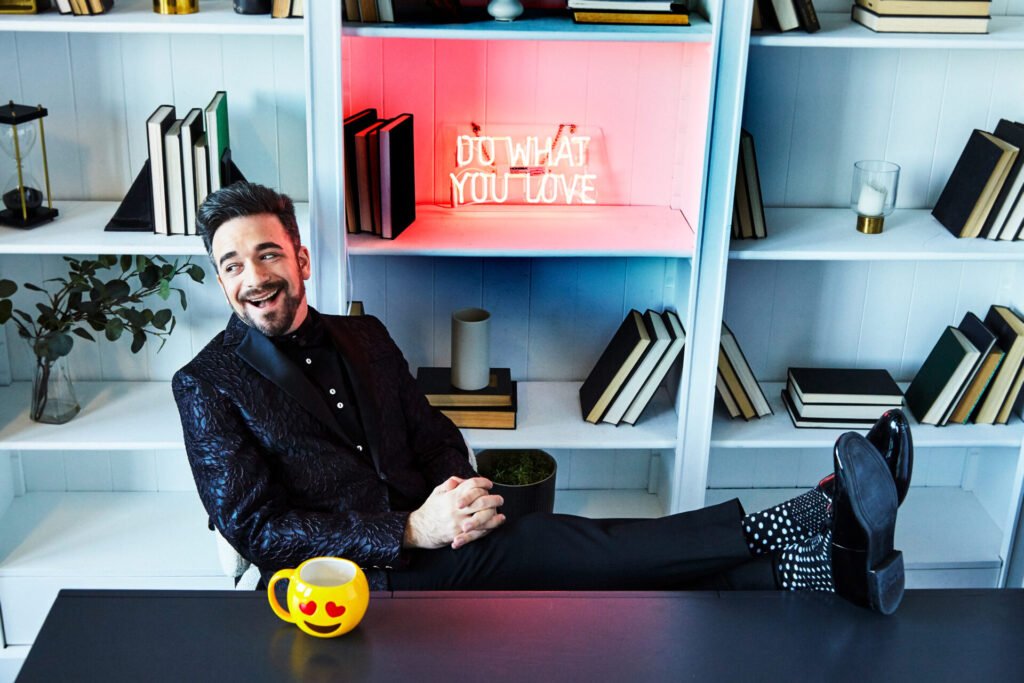 From of Singer/Songwriter singer Ori Dagan's new album Click Right Here". Viruses is an epic 3-minute romp to confront our daily struggles on the internet, a fusion of Jazz and Hip Hop featuring rapper Erik Flow. WINNER of the Grand Prize 2022 Great American Song Contest, "Viruses" is full of surprises that make each listen more rewarding. On "Viruses," Dagan and Flow are joined by some of Canada's finest: guitarist and musical arranger Nathan Hiltz, Attila Fias on piano, Alex Bellegarde on bass, Ben Wittman on drums, Alison Young and Colleen Allen on saxophones, William Carn on trombone and Andrew McAnsh on trumpet, and Order of Canada member, 5-time JUNO winner and 3-time Grammy nominee Jane Bunnett on soprano saxophone.
Erik Flow's smart lyrics, relatable subject matter, and live stage intensity will stir your emotions and excite your ideas. The hip-hop artist/producer hails from a little town just outside of Toronto, where he spent much of his childhood. He has used every aspect of his life to drive himself forward and feed his creativity in music and art as an advocate for the preservation of hip-hop culture. Critics and fans alike will witness one of hip-finest hop's in the making as he emerges.
Ori Dagan, a jazz singer-songwriter from Toronto, has a devoted and increasing fan base both locally and globally. Whether interpreting a standard, twisting a pop tune on its head, or introducing his own original music and lyrics, he brings a sardonic and agile sense of swing to everything he performs. His rich bass-baritone is instantly recognizable, and his caustic songwriting harkens back to the tradition of Nat Cole novelty songs and the brilliantly swinging wit of the late Bob Dorough and Dave Frishberg. Inspired by heroines and heroes Ella Fitzgerald, Sarah Vaughan, Charlie Parker, Lester Young, Anita O'Day, and Sheila Jordan, his scat singing has the natural, flowing, bop-inflected feel of the best in that genre (with whom Dagan recorded a duet in 2017).
Ori's release date is set for 2022. A top-tier octet performs Click Right Here, a humorous parody of life in the digital era, with musical direction and arrangements by ace guitarist Nathan Hiltz. The album was lauded by John Devenish of JAZZ.FM91 as "fun, provocative, fancy-free, and lively," and by journalist and novelist Jeanne Beker as "the perfect mix between modernism and nostalgia." It was funded by FACTOR (Foundation for Assisting Canadian Talent on Recordings). S'Cat Got My Tongue (2009) and Less Than Three 3 (2012), Ori's earlier albums, confirmed his forward-thinking musical voice.
In 2017, he created Nathaniel: A Tribute to Nat King Cole, a first of its kind in the jazz genre — a collection of 12 music videos that earned him invitations to headline shows all over the world, as well as critical acclaim and recognition at film festivals around the world, including an official showcase at SXSW. Ori's weekly livestreamed concert Jazz It Up, which had episodes devoted to Nat Cole, The Rat Pack, Peggy Lee, and Louis Armstrong, as well as Disney, the '80s and '90s, and more, drew over one million views throughout the pandemic.
KEEP IN TOUCH: