"Rolling Around in It" by Bad Flamingo is a furious, pop-country pop-noir.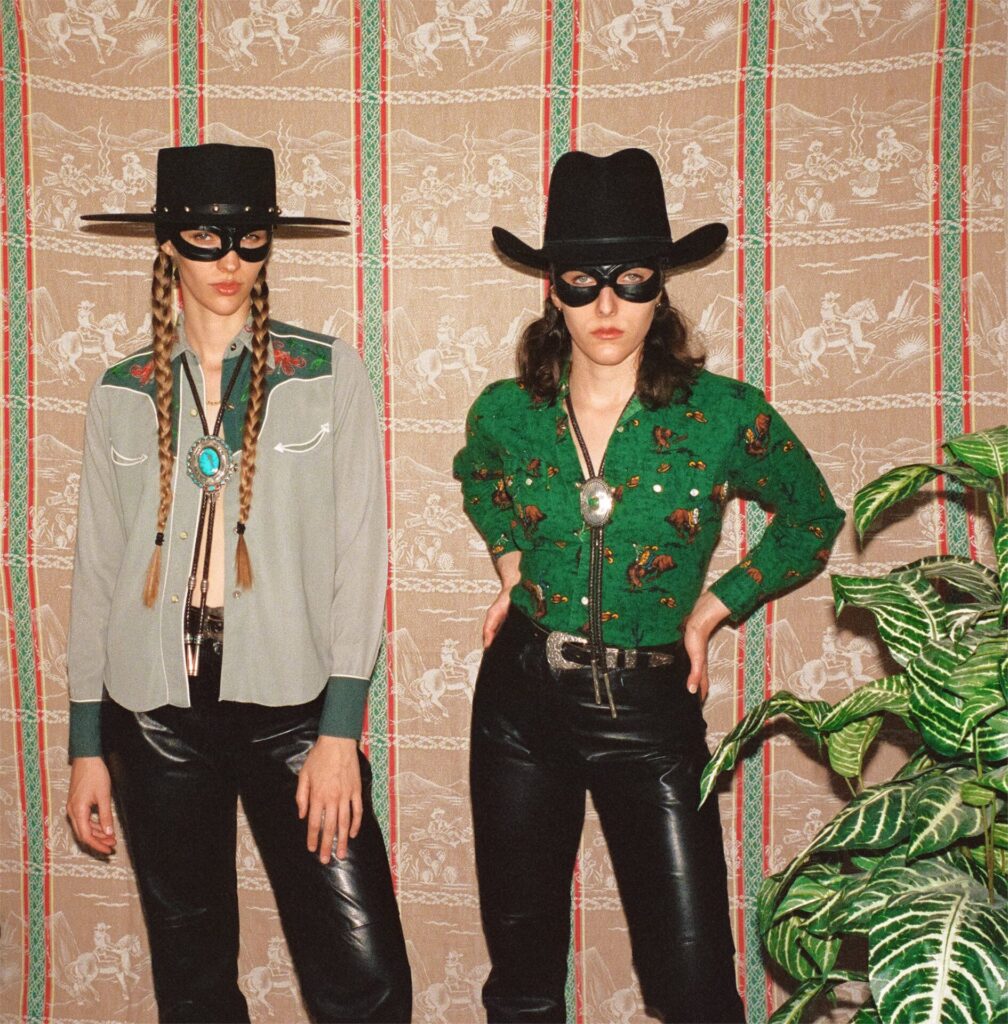 "Bad Flamingo" takes place in a parallel reality where people wear masks that aren't of the N-95 sort. The sound of this duet is a mash-up of spaghetti westerns, pop-noir, kitsch, tongues in cheeks, slow-burning sensuality, and leather, or at least faux leather. Since 2018, I've written about them several times (each time with a different style of western noir sparkle), and they're still a complete mystery.
Their latest single "Rolling Around in It" starts slowly and builds into a campfire of snaking bass lines, stair-stepping guitar shapes, slithering piano, galloping percussion, and a captivating vocal aesthetic that feels like a pop/country amalgamation of Gwen Stefani and Rosanne Cash until the song shape shifts with elegant orchestrations that are simply gorgeous.
Again, Bad Flamingo is a mystery, yet according to their official website, they are:
Vocals, Guitar. Bass. Banjo. / The one on the left.
Vocals. Banjo. Autoharp. Tambourine. / The one on the right.
Give a man a mask, and he will tell you the truth – Oscar Wilde
KEEP IN TOUCH: