Stop, Rewind by Ivy Ash: Review
Ivy Ash's track "Stop, Rewind" is an electro-pop banger guaranteed to uplift your soul. The musician teamed up with Norwegian producer and songwriter Jonas Jensen and created a weighty bass melody that packs a solid groove. "Stop, Rewind" summons layers of funk alongside EDM tones through fast-paced guitars and epic synth beats. Altogether, it has a lovely energy that freakin' slaps.
Singers who've got a personality sure do know their way around a mic. Ivy Ash doesn't disappoint as her edgy voice and catchy tone draw our attention. This essence is amplified in each rhythm of "Stop, Rewind", where fat basslines are at the core of the melody. The instrument drives the flow of the song, and Ivy's poptastic voice just melts into its cadence. It's a vibe that you just can't back away from, and when the guitars join the hype, oh boy is it a party. Intense strumming in the style of disco takes place, and retro synths tag long. With these in effect, and Ivy's alluring voice at the forefront, "Stop, Rewind" will elate audiences on a vast scale. It's a perfect tune to get bodies moving on the dancefloor and keep a crowd engaged to the beat.
"Stop, Rewind" by Ivy Ash is your go-to hymn for electronic bliss. It's an ideal combination of dance music and power pop, which is a stellar mix from start to finish.
KEEP IN TOUCH:
FACEBOOK | INSTAGRAM | TWITTER | SPOTIFY | WEBSITE | YOUTUBE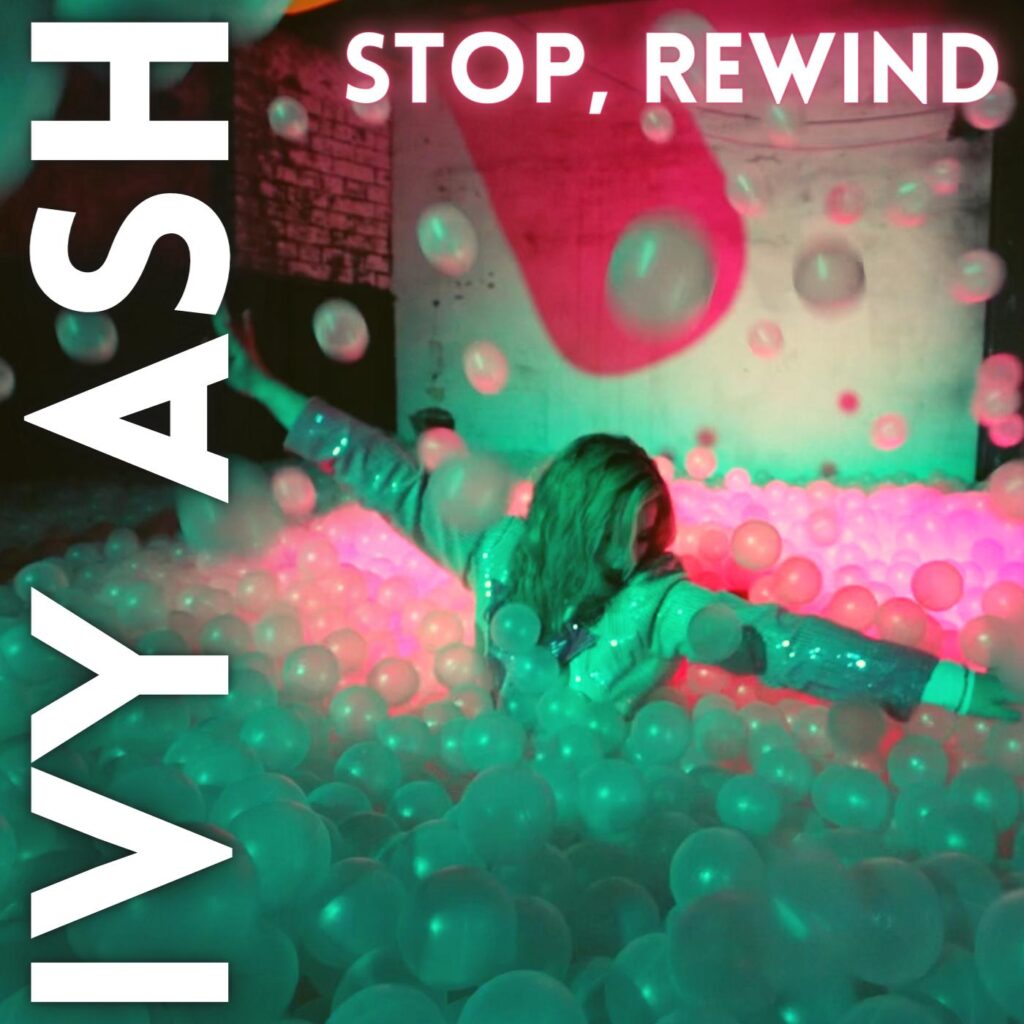 Photo credits: The Screen and Film School, Birmingham
Review by: Damien Reid