Suggestion release a new single + music video for 'Cut From The Same Cloth'.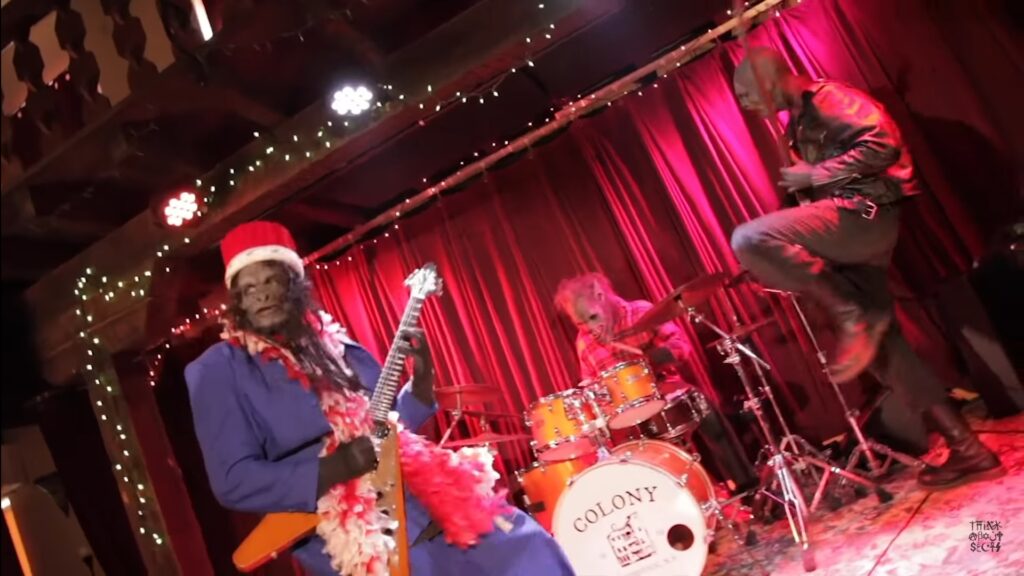 Suggestion returns with the Think About Sects EP, mixed by Ulrich Wild, after a decade of living in a shed and facing hordes of lizard men.
Suggestion's initial line-up disbanded, resulting in years of strife and misfortune for this extraterrestrial super-group. Despite these difficulties, Suggestion returns to the scene with a new EP, Think About Sects, which will be released on September 10th.
The addition of legendary mixing engineer Ulrich Wild (Dethklok, Pantera, Static X) to the recording process has created an indelible impression on those who have heard the EP, with critics calling Suggestion's new music as "perfect" and "pure genius." Others feel that their music has the power to move mountains and separate oceans. The band is best described as the funkier side of extreme metal, drawing inspiration from musicians such as Death, CKY, and Racer X.
The Think About Sects EP, Suggestion's newest release, digs into hidden mysteries that range from government-run mind control operations to the efficacy of subliminal advertising. This record isn't just a trip down the rabbit hole of divisive topics; it is the rabbithole. Suggestion considers no issue to be taboo or off-limits.
The band has no plans to tour due to current pandemic lockdown precautions, but they do plan to live stream gigs through their social media sites. Suggestion wants to produce more music videos in the future, as well as a follow-up EP called Don't Think About Sects.
KEEP IN TOUCH: