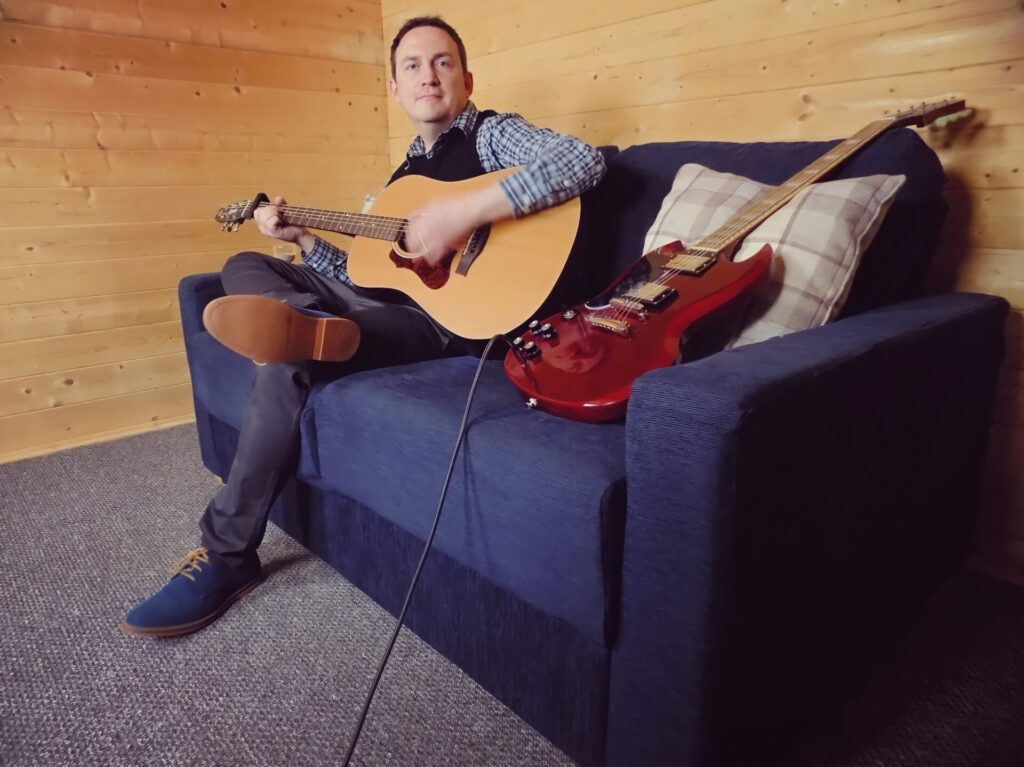 "These Things Happen" by S J Denney is his whole new acoustic EP. You can expect Denney to always keep you loaded with quality music. The singer/songwriter makes music with thoughts, feelings, dreams, memories, and melodies. Considering "Shadows in the Night" was done in ten minutes, you can only imagine how long the album took. For Denney, the duration doesn't matter because he's got it in himself to produce quality music every time. We totally get that by listening to his EP, "These Things Happen."
"These Things Happen" has four acoustic tracks with a unique melody. In the opener, "The Keeper," Denney recalls kinship and his best friend through his slow and heartfelt song. The time he took to present his words while the music flowed, rejoicing the love that's left, is quite touching indeed, especially for an intro.
"Shadows in the Night" showcases flamenco music, that's always been Denney's persuasion. He's recreated it from his own perspective. But for its authenticity, it is still a feat. Spanish listeners will surely enjoy this song for the way he appreciates Spanish music. The crossover with contemporary music makes it available for listeners of all cultures to enjoy as well.
As for "High Flying Birds," Denney has created this song solely from the account he was told through a friend, with his own take dwelling in the notes. With strings, panpipes, and lap steel guitar, Denney creates an evocative story sung in his usual high-pitched timbre. Ending with "The Pin Drop," Denney strikes an introspective, philosophical tone that leaves us with thoughts to ponder about.
Released on April 28th, the EP "These Things Happen" by S J Denney deserves your immediate attention.
KEEP IN TOUCH:
FACEBOOK | INSTAGRAM | TWITTER | SPOTIFY | BANDCAMP | WEBSITE | YOUTUBE
Photo Credit: Hester Denney, Nick Beckley
Review By: Naomi Joan