Top 10 Tuesday Hits to Listen to Right Now!
Okay hear me out, Tuesday isn't really the worst day of the week! It's actually a sign that you've made it through Monday. And I know you're a warrior who can make it through today as well! So go ahead and brew up some coffee right now, stretch out and get to the edge of your seat because I've got the perfect playlist to make your Tuesday terrific!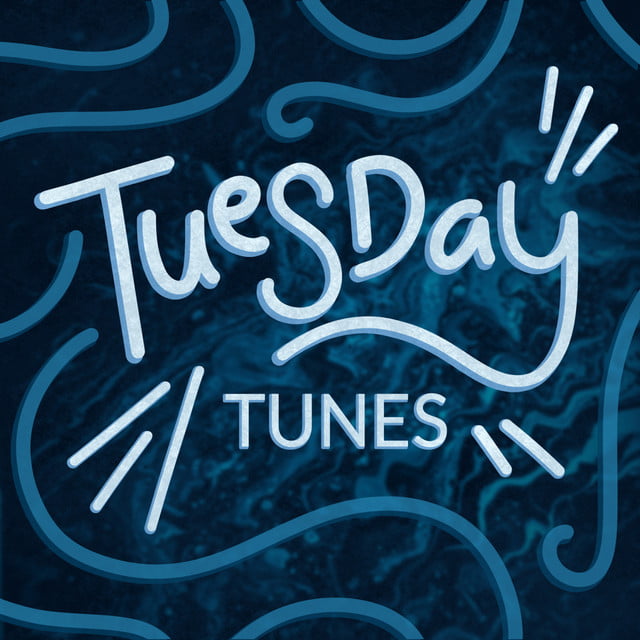 1. TV People: Circle
On August 5th, TV People, a Dublin-based postmodern, post punk indie band, will self-release "Circle," their second single of 2022. CD Baby will handle distribution. Since their formation in 2019, the group has honed their live performance skills by performing in some of Ireland's and the UK's most renowned venues.
The song "Circle," performed by Paul Donohoe, Brendan Clarke, Paula Moura, and Ben O'Connor, is a moody, atmospheric journey that veers between quiet, surreal sections and explosive moments of chaotic energy before wrapping up with a spine-tingling, anthemic crescendo in the outro.
The Dublin band builds on earlier singles like "You Were Loved," "Shallow Minds," "Out of the Silence," "Kitchen Sinking," "Time Eats Up," "Nothing More," and "String" with tight performances, a cutting indie and post-punk infused sound, and a dramatic production style. As one of Ireland's top indie and post-punk bands, this dynamic single shows off the Irish group's new and compelling confidence and represents a further step in that direction.
Paul, the singer of their new song, claims: "As a tribute to our family, friends, and all the times we have needed each other most during trying times, we wrote the song "Circle." It explores what it's like to feel lost inside of yourself and how you can discover identity and meaning in the compassion and shared experiences of those around you."
Caesar Edmunds (QOTSA, ST Vincent, Foals), a Grammy Award winner, and assistant engineer Joshua Rumble worked on the recording and mixing of "Circle" at Battery Studios in London. Christian Wright (Radiohead, FONTAINES D.C) overdubbed the track at Abbey Road Studios.
2. 888moment: Killing Gods
3. CORZ: Listen
Haven't found an anthem that clicks to you yet? I'm throwing in the most dynamic tracks so that you can punch in the air with joy! The next four tracks are nothing like you've ever heard before so buckle up!
4. Lovepet Horror: Watercolour Sunset
The Third Track from the EP 'The Orangery. A fast-paced, melodic indie pop song with post-punk undertones called Watercolour Sunset has a self-made surrealist music video.
Scott Clark, a self-releasing independent artist from Bristol/Nottingham (UK), wrote, produced, and performed the song. Scott Clark has recently performed at Dot2Dot Festival and appeared on BBC Introducing.
5. DJ Don Fabyo: I can feel the Summertime
Musician Fabian Noll's side project is DJ Don Fabyo. Fabian Noll began working on various projects in the Plön neighborhood's "Noll Town City Records" studio as early as 1998, including "Waveflyer," "Aggro Freestyle Music," and others.
Currently residing and working in Mallorca, Fabian Noll has dedicated his career to the trance, deep house, and EDM chill/lounge music genres. Twelve chillout and ambient songs make up the album "Summervibes 2022," which DJ Don Faby is currently writing. The first track, titled "I can feel the Summertime," is already complete. The song's tempo is 120 BPM, and saxophone is used. It supports the typical IBIZA design.
6. Firn: Atlas
7. Ray: Issue
Presenting "Issue" with pride is Ray. Smooth deep house music about a broken relationship. The easy listening flow created by the beat and cool vocal blending makes "Issue" a great addition to deep house playlists. This independently produced release will be advertised through a variety of advertising campaigns and radio plugs.
I can't believe how lucky we are that these artists are treating us to all of this year's magical releases! Behind each of these productions are talented and fearless musicians who aren't afraid to be at their most expressive form.
8. Points Of Conception: Ghost (Cover Single)
We made this cover cause we love the original track. The goals was to make a rock/metalcover that doesn't lose the emotion of the song. Since then the song got listened to over 180.000 on Spotify and Youtube alone.
9. Gisun: Ancla
It is with so much gratitude to announce that Árbol Azul was born July 1. The love and dedication over the last year of artists from ALL over the world made this happen. And celebrating the album release with a tour in Mexico, starting with opening for @aterciopelados & @losrumberos this week is a TOTAL dream!
The intersecting pieces of life allow us to be where we are today. This is the basis of my track called "Ser," which means Being or To Be. It translates to: Nothing is permanent, and nothing is forever. We arrived to where we are with our minds; which keep evolving with each change. The voices that came before and the ones that will come after, position us in this time and space. They allow us to be.
A few months ago, I had the opportunity to share the experience of swimming in a cenote with dear friends in Yucatán. It was beautiful to learn about the spiritual connection to ancestry, history, and the depths of the rocks. @shaymarkowitz took the gorgeous photo of the rippling water that you see as the Árbol Azul album cover.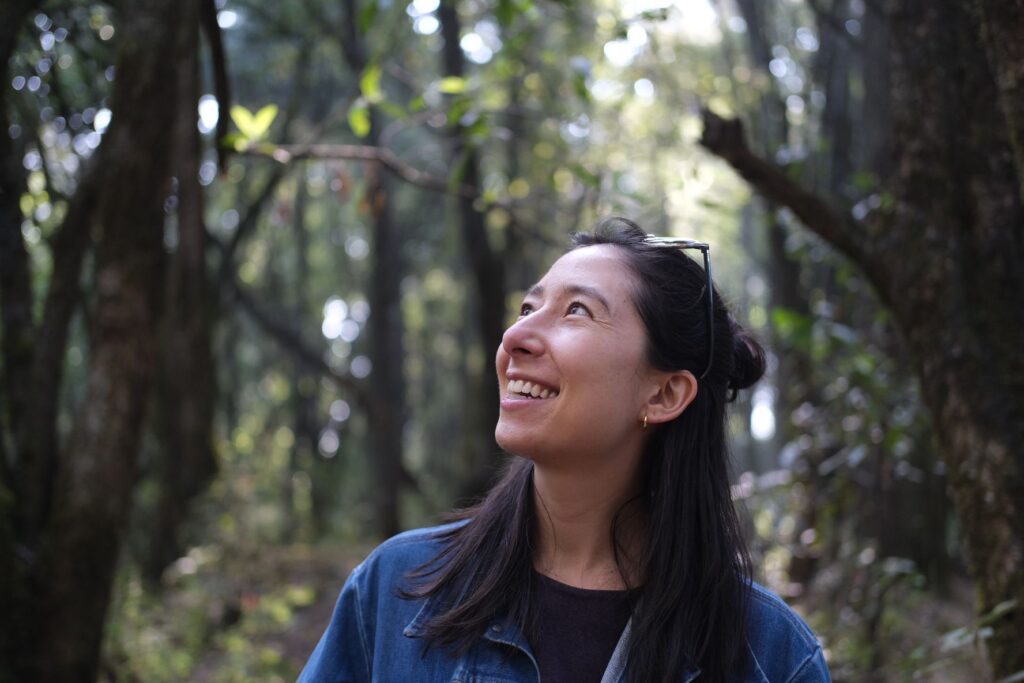 10. Olivet: Maneater (Cover Single)
A native of Chicago, Olivet entered the Nashville scene in 2013, performing as a fiddle player for bands ranging from Bluegrass/Americana to Pop Punk on legendary local stages such as the Bluebird Cafe, City Winery, Exit/In, and opening for the SteelDrivers at Hop Springs in 2021.
Tuesday sounds an awful lot like 'Choose Day' doesn't it? While you might not get to choose your to-do list or how many homework tasks you get to submit, you can definitely choose a song to vibe to! Let us know which ones made it into your Tuesday playlist and tune in next week for some more rare finds from all corners of the world!
KEEP IN TOUCH:
FACEBOOK | INSTAGRAM | TWITTER | PINTEREST | REDDIT | YOUTUBE | SPOTIFY | GROOVER | MUSOSOUP