By Jessica Gail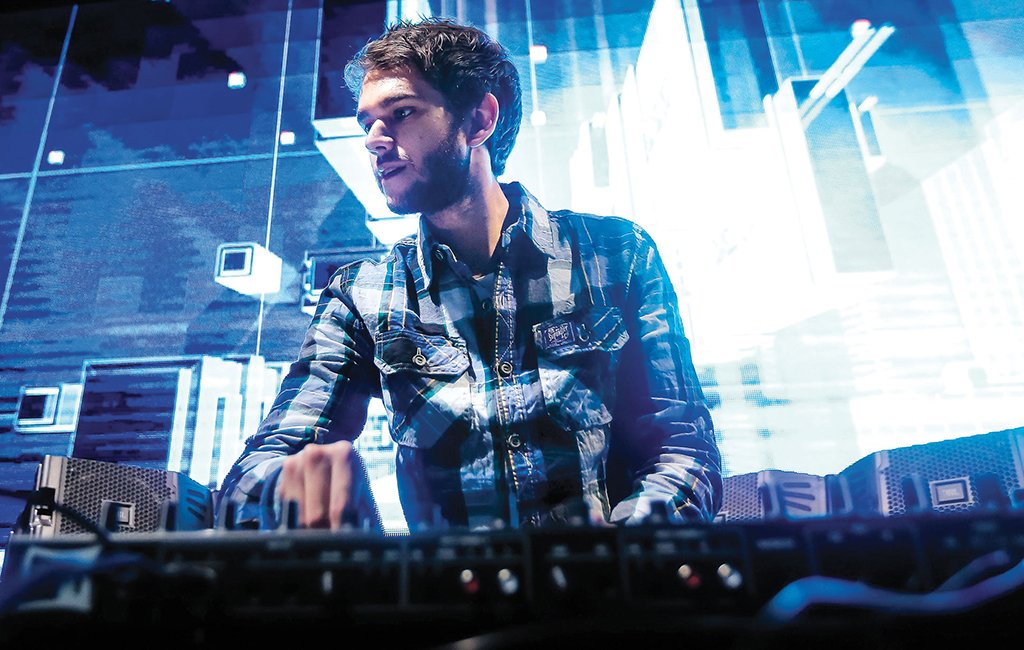 Dance music makes working out less painful and sometimes even fun. But 500 active people had the pure pleasure of watching Zedd perform at a spin class inside Petco Park in San Diego, California. The event took place back in the fall, but it wasn't widely publicized and EDM Lifestyle just shared an Instagram reel of it.
Graphics for "Squid Game & Do It To It (Zedd Edit)" flash on an LED screen on stage. When the drop hits, cryo cannons go off and the crowd cheers. The reel by EDM Lifestyle got more than 15,000 likes and 350 comments in about 24 hours.
The reel starts with some aerial shots of the baseball stadium where the San Diego Padres play. It shows the field before, then after hundreds of stationary bicycles are installed. Participants can be seen raising their hands in excitement as Zedd takes the stage and says, "Are you f***ing ready?"
'First-Of-Its Kind'
Adaptive Training Foundation and Michelob ULTRA put on the event, Movement Live. The organizers called it a "high-energy 60-minute concert and cycling experience like no other." They brought "fitness tribes from across the world together to participate in an epic, first-of-its-kind hybrid cycling class and live concert." The instructor was Demar Jackson and they pitched "multi-platinum, Grammy Award-winning artist/DJ/producer, Zedd."
It was sold out, unsurprisingly. There's definitely an appetite among the dance music community for more events like it.
Watch the reel of Zedd performing here.
Zedd has one of the most diverse portfolios when it comes to where he's performed. He had the honor of playing the Super Bowl LVI pregame show at SoFi Stadium in Los Angeles last Sunday. He isn't the only DJ that's partnered with exercise-related organizations, though. Diplo played at the finish line for runners in the Nike Choose Go 5K marathon in New York City in April 2018.
https://www.instagram.com/reel/CaLjIX1gBOH/?utm_source=ig_web_copy_link