All In by Darcy McMann: Review
Mysterious and spellbinding, Darcy McMann's track "All In" is like an indie daydream. I've been an avid fan of ambient music, particularly those involving the guitar. It's always been a habit of mine to space out of conversations, and finding the right kinda music to along with that aspect delighted me. Anyway in Darcy's track, a charming voice enters the atmosphere and soothing instrumentation follows, so let's see where it leads!
The pacing of "All In" is consistent and the melodic arrangement has a perfect balance. All the instrumentation involved from the guitars to the drums was mixed beautifully to fit the distinct ambient space. Almost like musical escapism the voice of the singer grips you but at the same time puts you in a trance that is tough to leave. Don't get me wrong it's important for music to someone in a trance. Think of it as a distraction away from all the woes of life, isn't that one of the central aspects of gentle melody?
Nowadays I try my very best to generate made-up names for certain genres. For instance, brutal death metal would be called "cathartic bloodshed", in Darcy's case the position is immensely different though! I'd like to categorize the musician's situation as "cozy music", something you'd hear on repeat during the chilly season. There's this heartfelt theme to "All In" and a bit of melancholy as well which makes it perfect to hear near a campfire during fall.
KEEP IN TOUCH: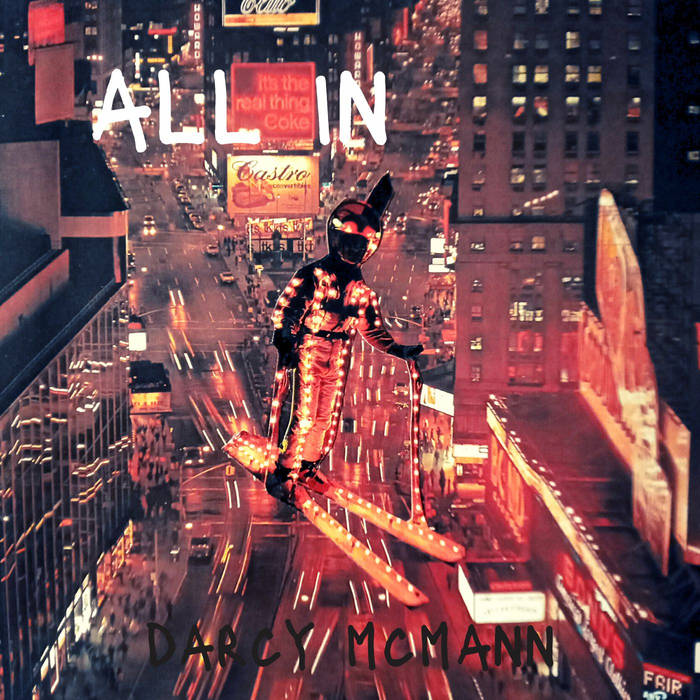 Photo credits: Danabra Movici
Review by: Damien Reid