Check out the Ashnikko Live Performances of 'Panic Attacks in Paradise' and 'Maggots'. In the autumn of 2021, the two tracks were released.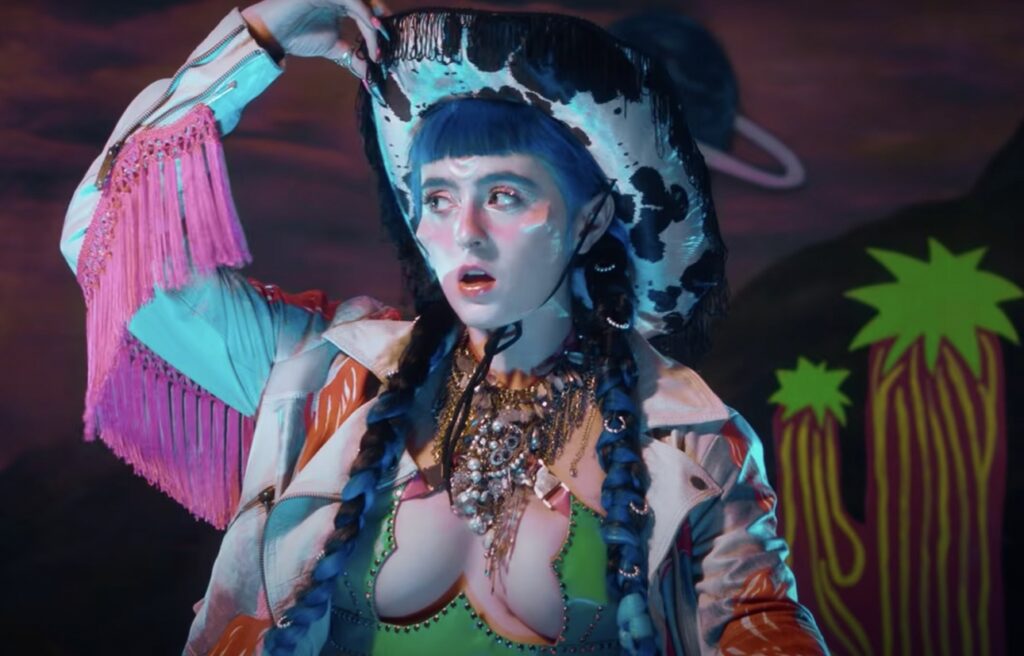 Ashnikko's live performances of "Panic Attacks in Paradise" and "Maggots" have been released on Vevo, the world's top music video network. For Vevo DSCVR in 2021, Ashnikko performed "Daisy" and "Deal With It."
The pop provocateur Ashnikko's music revolves around themes of empowerment, vengeance, and sexual positivity. In 2021, she released her debut mixtape DEMIDEVIL, in which she launched fists at patriarchy and repeatedly turned the male gaze on itself. With ruthless honesty and humor, Ashnikko confronts life.
"Panic Attacks in Paradise" and "Maggots," two polar opposite sounding tunes that both made equal claims, were released in the autumn of 2021. "I wrote 'Panic Attacks In Paradise' and 'Maggots' when I was in a bad position," Ashnikko stated.
"'PAIP' is a satire on how obnoxious I was at the time. I was in good health, and my job was going well. I was in a figurative "paradise." My brain chemistry, however, had other ideas. I was an intolerable mess, fixated on my own misery. I was dragging it around like a mad dog, allowing it to bite anybody who crossed my path. 'Maggots' is full wrath, where 'PAIP' is delicate and melancholy. I'm erecting an electromagnetic shield around myself, challenging anyone to try to penetrate it. I'd rather be a raving b*tch than allow others to take advantage of my generosity. Every parasite creeping into my flesh will be flattened under my boots.
For more than a decade, Vevo has been the world's largest music video network, connecting an ever-growing worldwide audience to high-quality music video content. Vevo, which was founded in 2009 by Universal Music Group and Sony Music Entertainment, gives fans around the world a diverse range of premium content, including official music videos, live performances, and distinctive original programming. Vevo provides unrivaled cross-promotional support to artists across the musical spectrum, at all stages of their careers, from top superstars to budding new talents.
Vevo has continually grown over the last decade to be a leader in today's ever-changing media market, embracing collaborations with a number of top distribution platforms to produce exceptional content in ad-supported environments. Vevo delivers music videos to the world – when, when, and how fans want them – with over 26 billion monthly views across television, desktop, and mobile devices.
Vevo is available on YouTube, Samsung TV Plus, Amazon Fire TV, Amazon Echo Show, PlutoTV, Apple TV, Roku, Comcast (Xfinity X1 and Xfinity Flex), VIZIO, Sky (NowTV and SkyQ), Foxxum, XITE, NetRange, Redbox, Virgin Media, Xumo, Telstra, Foxtel, Fetch, Rogers, Shaw, Local Now, Google TV, Android TV, and Vewd.
Here's a video of Ashnikko performing "Maggots":