Craving by Curtis Charity: Review
On the tune "Craving," Curtis Charity expressed his innermost yearnings and needs. It is the tale of the solitary admirer, the one who never reveals his affection during the daytime hours. The song is passionate, and the void of darkness is intertwined to create a whimsical melody. The track itself will give you goosebumps and will climb on top of your nighttime playlist.
Curtis Charity showcases a very deep and reflective tone in "Craving", but the beauty of it all is not missed. Rather, there's an immense avant-garde and experimental vibe to it. This is showcased by the eerie synth arrangements which add a remarkably emotive essence to the track. On top of that, the gripping vocal takes, add a sensual layer to the entire track making it so that people who wish to fulfill their carnal desires can vibe out to the melody. The song in itself is a very personal note, and the artist's thoughts are displayed through the song elegantly.
The beats and overall instrumentation of the song have a very "lost" feeling to it all. You'd be awake at 3 am and suddenly come across the wonder of this track. After hitting play, a wave of dark synth and spoken word take a hold of your senses, and before you know it, you're in the artist's world. Loneliness is harsh, but it is also a time for growth, and sometimes the right melody such as "Craving" can opt-in to give the remedy you need.
KEEP IN TOUCH:
FACEBOOK | INSTAGRAM | TWITTER | SPOTIFY | BANDCAMP | YOUTUBE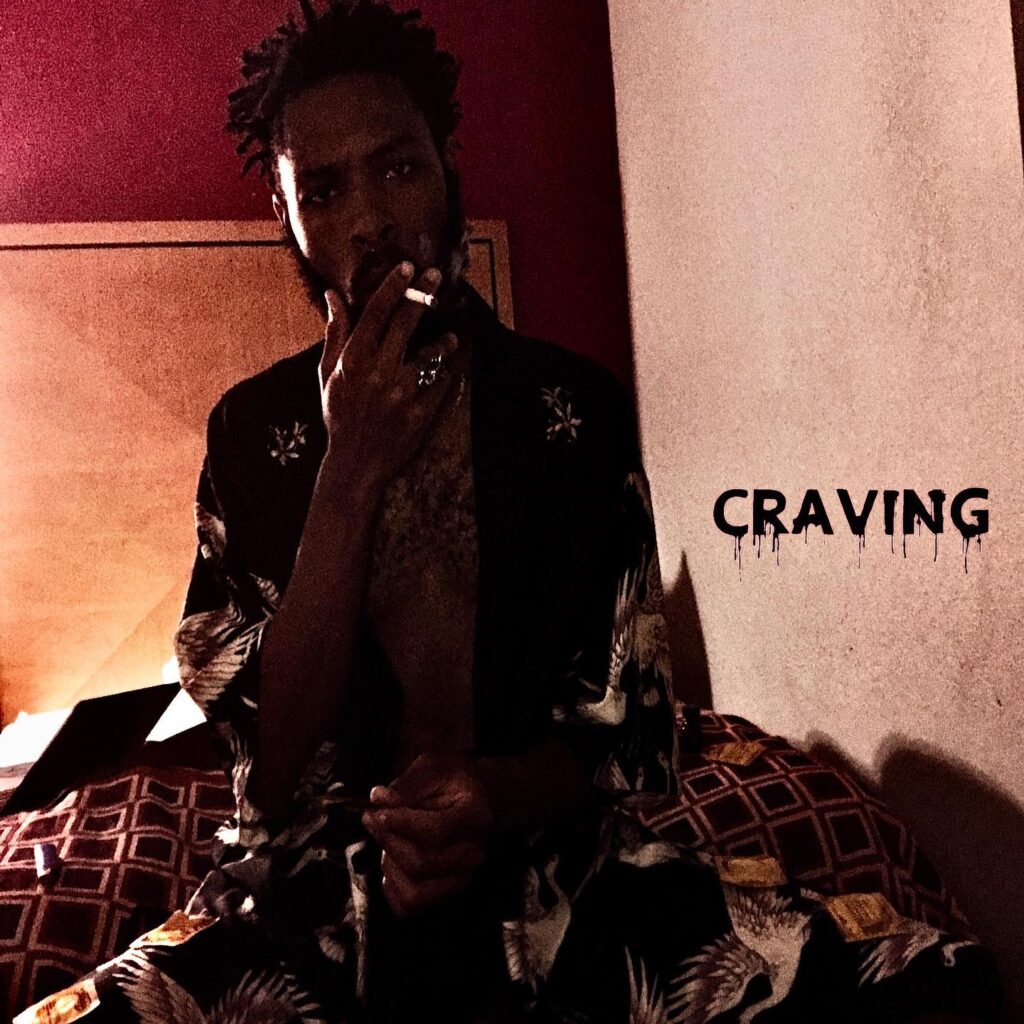 Photo credits: Curtis Corneilius Charity
Review by: Damien Reid