Everything's Gonna Be Alright by Paul Maged: Review
A burst of energy bloomed from my speakers as I played 'Everything's Gonna Be Alright' by Paul Maged. It is a positive, happy, and lively track that has blessed my senses. The song starts with off a crunchy guitar riff and then the singing commences. I believe 'Everything's Gonna Be Alright' has the potential to be a true stadium anthem. It's also an excellent song to listen to while you get your day started! Grab a cup of joe and listen to a heartfelt melody composed by Paul Maged to let yourself be uplifted.
The transitions in the songs are just on point. In the middle of the song, the chord structure changes a little to add a bit more pizzazz. And just when you thought the song couldn't surprise you anymore, it slows down a bit near the end with a piano interlude followed by slow vocals. Paul Maged has managed to boost my mood and make me feel more productive. The force of the drums and the overall fierceness of the rhythm section were absolutely remarkable.
New York City veteran singer/songwriter Paul Maged always has something important to say, whether it be something negative or something wonderful. The latter trend can be heard in his engaging new tune "Everything's Gonna Be Alright," which encourages appreciation and living in the present moment. Paul's songwriting is as diverse as they come, and in his latest single, he stretches himself lyrically, musically, and personally as he seeks the upbeat message hidden within a place of uncertainty and dread.
KEEP IN TOUCH:
INSTAGRAM | TWITTER | SPOTIFY | YOUTUBE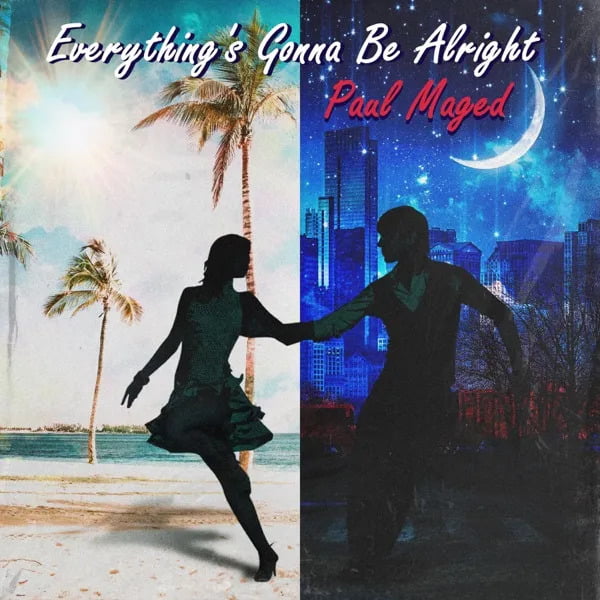 Review by: Damien Reid