Julie by Zadar: Review
Based in Pennsylvania, Zadar is a one-man band with his solo projects that does everything from songwriting and production to guitar, vocals, bass, and drum programming. His new track, titled "Julie," was just published, with clear inspirations by bands like New Order, The Sisters of Mercy, and The Cure. He brings a modern gothic edge to classic post-punk of which you can find proof in his new sound that explores creepy and dark tastes.
"Julie" opens with a single guitar riff that is panned to the left before the vocals enter with the recurring name of the protagonist. The repeated, fragmented muttering of "Julie" throughout the song contributes to the overall disturbing vibe in which you can immerse yourself easily. The Lansdowne musician shows off his flashiest vocal performance to the utmost in this original, offbeat gloomy punk rock tune. The verses seem like a spoken word piece with gothic overtones, while the chorus is fun to nod along to.  Zadar's voice is similar to Andrew Eldritch, which is very giving of late 1980s/early 1990s post-punk. Listening to it will make you feel serene and smile. But as the performance turns melancholic, it brings an element of surprise, takin you by a bittersweet array of feelings. If you wanted to give this catchy post-punk song a chance, welcome to the club! You might even end up playing it on repeat!
KEEP IN TOUCH:
FACEBOOK | INSTAGRAM | TWITTER | SPOTIFY | BANDCAMP | WEBSITE | YOUTUBE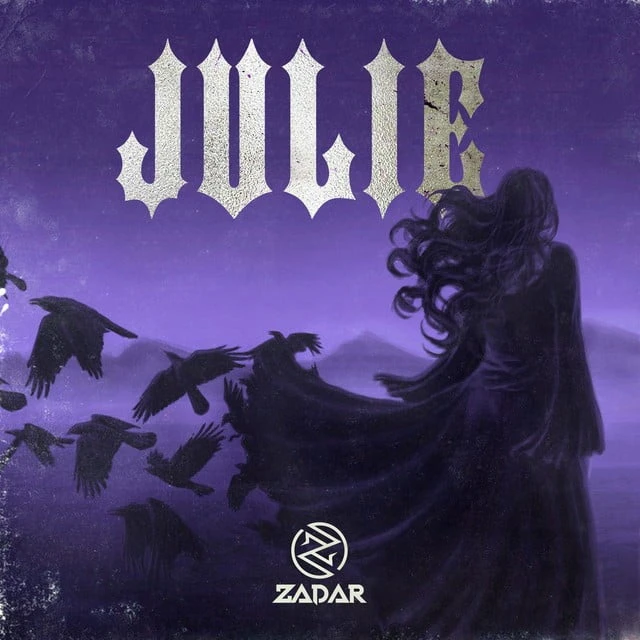 Photo credits: Cindi Landmesser Photography
Review by: Audrey Castel