Antaion Bagley, who goes by the name " A.L.I.A.S " is a young 20-year-old artist from Virginia Beach with a goal. He started off with his first release in 2020 with " All on Me" and his latest 2022 release " Hopeful ( Lay It Down ), and he hasn't looked back since. A mixture of Rap, RnB, & Pop, A.L.I.A.S can do it all. His biggest influences helped him create such artists as Drake, Tory Lanez, Chris Brown, Bryson Tiller, T-Pain, and more! With A.L.I.A.S. working on his new R&B album, he looks to take the next step in his career. Check out the exclusive interview below: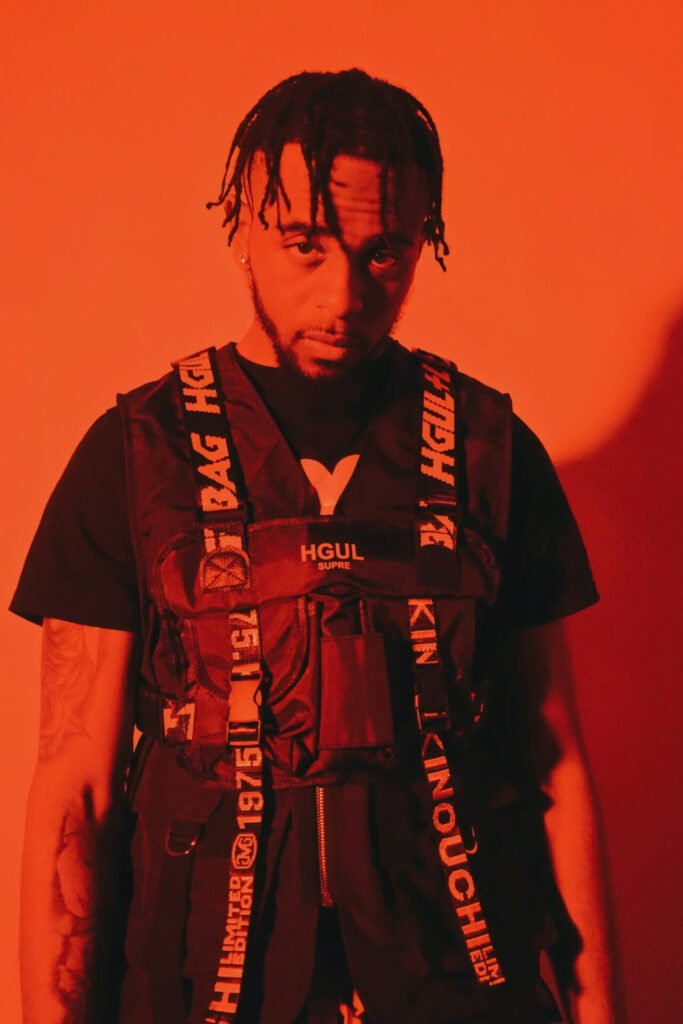 1. Can you tell us a bit about where you come from and how you got started?
A.L.I.A.S: I was born, and raised in Virginia Beach, Va. I've always been into entertainment, starting with dancing on youtube to hit songs in 2010, to doing routine dances at a dance, and visual arts school. I started writing my own freestyle to drake instrumentals when I was 14 years old. Then my dad noticed me freestyling one day, and suggested I take music seriously. Ever since he told me that, I ran with it. I started producing music in 2016, then officially started recording, and released my first song titled " All On Me " in 2019-20.
2. Did you have any formal training or are you self-taught?
A.L.I.A.S: Everything I've learned about writing, singing, engineering, and producing, I learned about it on my own or by listening to my inspirations.
3. Who were your first and strongest musical influences and why the name 'A.L.I.A.S'? 
A.L.I.A.S: My biggest influences were artists such as Drake, Chris Brown, Tory Lanez, Lil Wayne, T-Pain, Rihanna, Bryson Tiller, & Future to name a few.
My name means what I stand for, and represents, meaning A – Ambition, L – Love, I- Integrity, A-Authenticity, S-Selfless 
4. What do you feel are the key elements in your music that should resonate with listeners, and how would you personally describe your sound?
A.L.I.A.S: I Definitely feel my beats, and melodies should stick with my listeners, as well as my message in the song. I feel my sound is something unheard of with my flows, and melodies. However, I can say my sound is more Drake, Chris Brown, & Tory Lanez influenced.
5. For most artists, originality is first preceded by a phase of learning and, often, emulating others. What was this like for you? How would you describe your own development as an artist and music maker, and the transition towards your own style, which is known as RNB?
A.L.I.A.S: When I first started out releasing music, I wanted to make songs just like everyone else to fit in. A year after my first album release, " Luv is Luv ", I decided to take a two-year break, and really develop my sound. I'm an artist, so I can do all genres. I went through plenty of nights, where I found myself not wanting to keep pursuing my dream, but I always ended up coming up with another melody. Now since I'm on my RNB campaign, I've definitely found my sound that I can carry into hip-hop Hop and other genres. I'm 20 years old right now, so it also took some maturing and gaining confidence.
7. Do you feel that your music is giving you back just as much fulfillment as the amount of work you are putting into it, or are you expecting something more, or different in the future?
A.L.I.A.S: Im gradually coming up in the industry, I feel im gaining traction every release you know what I mean? For example, I always hit at least 400 streams on a song. However, once I released my summer song " Give It Up " last July, I started making a name for myself hitting 25K total streams on that song. Now I'm getting more love with my new single " Hopeful " that I released in April. I'm always expecting to succeed, I just feel I have what it takes to take it to the next level and be great at what I do.
8. Could you describe your creative processes? How do usually start, and go about shaping ideas into a completed song? Do you usually start with a tune, a beat, or a narrative in your head? And do you collaborate with others in this process?
A.L.I.A.S: I usually come up with my melodies in random places such as the grocery store, the gym, or even walking down the street. However, I do get my ideas from beats I make or from listening to my inspirations. I've never had anybody help me with a melody or an idea. However, I love working with others!
9. What has been the most difficult thing you've had to endure in your life or music career so far?
A.L.I.A.S: Definitely marketing, and engagement. I know everyone doesn't blow up overnight, but how long does it take right? Or things such as me releasing a song, and it doesn't receive the attention as the last song. Marketing is always hard when you don't have a label behind you. However, that taught me to work hard, and keep striving.
10. On the contrary, what would you consider a successful, proud or significant point in your life or music career so far? 
A.L.I.A.S: Definitely releasing my single " Hopeful "! I never expected to receive so much love on a song I was testing out with my new RnB series " Playboi Friday ". So many people love it, it made me push it even more! Now I'm getting placements for it, and things of that nature!
Keep In Touch:
Instagram | Twitter | Youtube | Apple Music | Spotify