originating in Houston, Texas. Juan Espinoza is the face of the musical project Abandon the Fall.
Juan has spent time and effort creating a carefully crafted catalog that is full of both featured and collaborative work. Juan continues to develop this rock-based project after a series of expressive and vibrant releases.
Juan responds as follows when questioned about the significance of Abandon the Fall: "Abandon The Fall is completely transparent in its origin. Abandon the Fall is a sound representation of the human experience that is consistently honest, vulnerable at times, and balanced between strength and weakness."
Their most recent album, "Devours You," is available here. Dayshell is featured on the song (Shayley Bourget – ex-clean vocalist, bassist, guitarist for the band Of Mice & Men).
"Devours You" is a great Rock anthem because of Dayshell's passionate vocals, which are supported by the soaring guitars, dynamic drumming grooves, low end, and high-octane energy. The song is a two-way dialogue with a person who is headed down a dark path in life. The vocalist evaluates the situation (and trusts his own judgment) and knows all too well that any assistance offered will only lead to their consumption as well. The singer is not the hero that people are portraying them to be. He feels that this is wrong, especially since he knows that the person won't make a positive change. Check out the song and the exclusive interview below: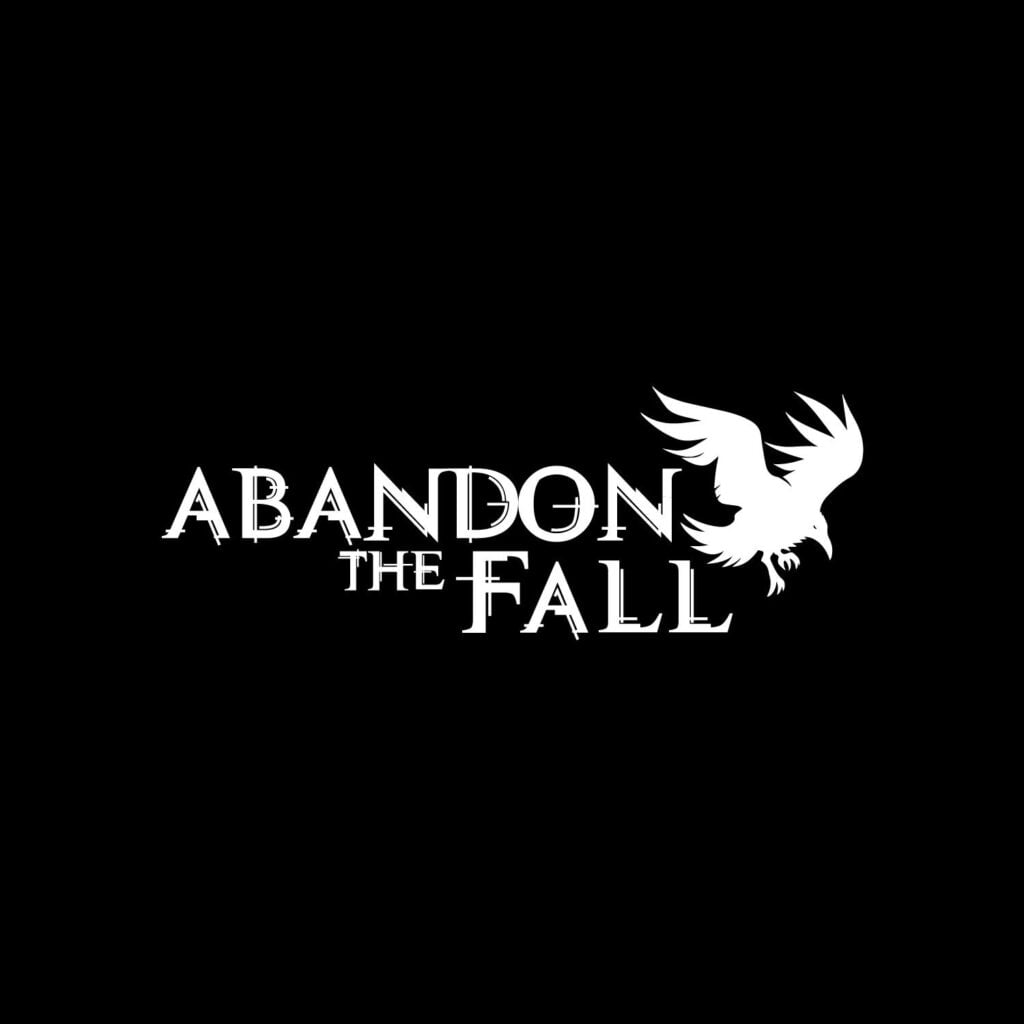 1. Can you tell us a bit about where you come from and how you got started?
ABANDON THE FALL: I'm based out of Houston, TX. I've been pursuing music as Abandon the Fall since 2018. This all started off as an idea, as most things do. As time went on, that itch to dive into this project grew more and more, to the point where I could no longer ignore it. The earlier recordings were more sample based and were produced using Maschine (software developed by Native Instruments). I later started incorporating more live instrumentation.
2. Did you have any formal training or are you self-taught?
ABANDON THE FALL: Some aspects were self-taught. However, YouTube has been my go-to over the years.
3. Who were your first and strongest musical influences and why the name 'ABANDON THE FALL'?
ABANDON THE FALL: The strongest musical influence would have to be Linkin Park. Their influence is sprinkled throughout the ever growing Abandon the Fall catalog.
Among the many names that came to mind (when thinking on an artist name), I found "Abandon the Fall" (name and concept) to be more closely tied to bands that inspired me in former years as an avid music listener and now as a musician. Abandon the Fall comes from a place of total transparency. The songs are honest throughout, vulnerable at times, all the while displaying a balance of empowerment and weakness.
4. What do you feel are the key elements in your music that should resonate with listeners, and how would you personally describe your sound?
ABANDON THE FALL: Abandon the Fall is a passion project, first and foremost – because of that, there's an intimate nature to the music. The sound is free, open, and unapologetically fierce at times. It can ring out with a melancholic tone or blare out with a high-octane blast of energy.
5. For most artists, originality is first preceded by a phase of learning and, often, emulating others. What was this like for you? How would you describe your own development as an artist and music maker, and the transition towards your own style, which is known as METAL?
ABANDON THE FALL: There was a lot more emphasis placed on establishing who my influences were throughout the sonic output on earlier releases. It was great to hear listeners pick up on the influences. However, it got to a point where I had to make more of an effort on establishing my particular "sound", but more than that, expanding on the limited creative palette I was working with. I would say that my latest effort "Devours You" (in collaboration w/ Dayshell) is more on the Metal side. I wouldn't necessarily describe Abandon the Fall to be "Metal" as a whole. My aim is to be able to create with free-range and not limit myself to one style. Of course, the sound is rock driven, but there's so much that Rock has to offer. Through past efforts, there's hints of Alternative Rock, Post-Rock, and Pop-Rock, respectively. "Devours You" not only provided an opportunity in working with a great musician (Dayshell), but it also gave way to touch on yet another style of Rock.
6. What's your view on the role and function of music as political, cultural, spiritual, and/or social vehicles – and do you try and affront any of these themes in your work, or are you purely interested in music as an expression of technical artistry, personal narrative and entertainment?
ABANDON THE FALL: I love that music can be used to function in a wide range of forms. For me, personally, Abandon the Fall is more about an expression from a personal narrative. As Abandon the Fall, the goal is to cover the human experience in sound.
7. Do you feel that your music is giving you back just as much fulfilment as the amount of work you are putting into it, or are you expecting something more, or different in the future?
ABANDON THE FALL: There's definitely a great sense of fulfillment attained through the music. 1. I get to make music that I'm passionate about. 2. I continue to have the opportunity to collaborate with highly skilled individuals. 3. It just so happens that there's people that really like the music I've had the privilege to release.
I couldn't ask for me, honestly. I started this journey off with no listeners. Over the years, the listening base has increased with every release.
8. Could you describe your creative processes? How do usually start, and go about shaping ideas into a completed song? Do you usually start with a tune, a beat, or a narrative in your head? And do you collaborate with others in this process?
ABANDON THE FALL: Each creative idea differs from the last – at times I'll start off with a drum pattern. It could be a simple 4-bar pattern and other times I end up expanding past 4-bars. There are times I'll start with a riff or a melody, and other songs have been approached with a theme in mind. There's no "one-size-fits-all" approach to the start of any song.  
Each release from Abandon the Fall is fleshed out on a collaborative backbone. I don't shy from collaborative work whatsoever. I find it helpful to have a joint collaborator, especially one who has years of experience beyond me. Not only do I get to build with these individuals on a professional or personal level, but these experiences also help me grow as a producer, artist, musician.
9. What has been the most difficult thing you've had to endure in your life or music career so far?
ABANDON THE FALL: Abandon the Fall has been an ever-evolving music project, and with that, each phase of the building process has brought about a significant set of challenges.
The biggest challenge faced early on was understanding the business side of music. A big misconception that I had heading into this solo endeavor was thinking that Abandon the Fall would be all about music, and what I would come to find is that music is just a fraction. With all else being overshadowed on the dream of making music, I didn't stop to consider that by pursuing this musical endeavor, I was also building a business in the process. And in building any business, there's quite a bit of investing that must be made. Unless you're an artist financially backed by a major label, or an individual that's well versed in many other aspects (i.e., mixing, mastering, video editing), then all funding is coming straight out-of-pocket. I saw early on how costly any endeavor could be. There are fees on the music side that must be accounted for (i.e., mixing, mastering, session musicians – as needed, PR). There are fees on the promotional end that must be accounted for (i.e., music/lyric videos, artwork). There are also legal fees that must be taken into consideration (i.e., trademark, copyright – extremely important).
10. On the contrary, what would you consider a successful, proud or significant point in your life or music career so far?
ABANDON THE FALL: There's been many successes I've been blessed with in the time I've been pursuing music as Abandon the Fall. From releasing my first song to working with one of my favorite artists. I don't think any given success outweighs the other in significance, because in all reality, I don't attain one without the other. The experience as whole has been more than I could have ever imagined. I'd like to take this time to thank the team at Illustrate Magazine for this opportunity (yet another significant point that I can add to the list of successes). Thank you for sharing this interview with all your readership. I'd also like to thank anyone who took the time out of their day to read this interview.
KEEP IN TOUCH: