The Icelandic duo Alyria & bixxi are on the rise in the music industry. In the song Running, we see how the mind can make things more complicated than they are and how thoughts and actions do not always correspond in a relationship. Just because your significant other didn't answer the phone doesn't mean they didn't want to talk to you. The song is the pinnacle of contemporary pop, with hints of Soul and R&B. Check out the song and the exclusive interview with Alyria below: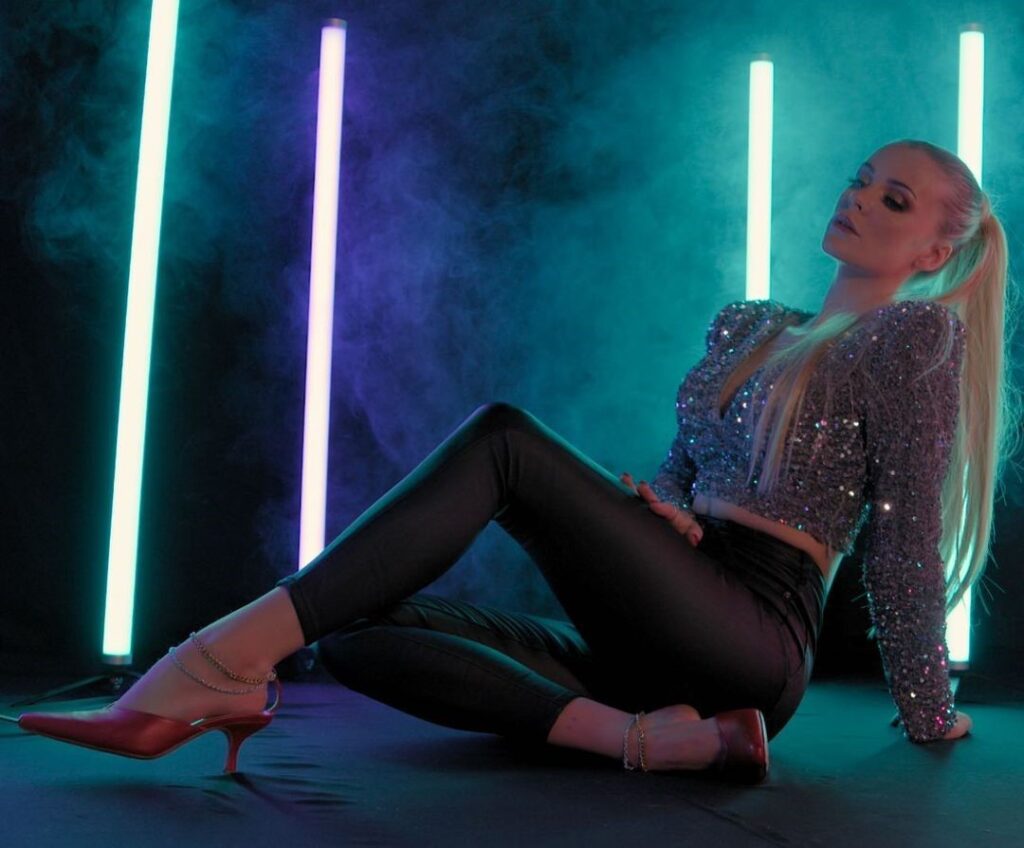 1. Can you tell us a bit about where you come from and how it all got started?
ALYRIA: I am from Iceland. I have always had a passion for writing poems and getting my feelings out by writing. But it hadn't crossed my mind to create songs of my own although I loved singing at home. My passion for music really started trough film making as i have been creating music videos for artists for years and after i met my fiance who is a producer we built a in home studio room and from there i started playing around in his studio recording my lyrics and it just felt so right and the songs really showed me a new level of releasing my thoughts into music. It's that feeling you get when you finally release thoughts and feelings into this beautiful piece of art that makes it so addictive.
2. Did you have any formal training or are you self-taught?
ALYRIA: I've had some training by my fiance who has been working with music for a long time as well as releasing his own music and then it also comes with practice, error and trial.
3. What do you feel are the key elements in your music that should resonate with listeners, and how would you personally describe your sound?
ALYRIA: My lyrics always come first, I tend to write authentic lyrics from the bottom of my heart. There are so many unsaid stories, chapters and experiences in my life that I have not had the guts to put out there yet but with every song that I release, and with the loving feedback I gain the courage more and more to prepare myself to tell my story through music.
4. For most artists, originality is first preceded by a phase of learning and, often, emulating others. What was this like for you? How would you describe your own development as an artist and music maker, and the transition towards your own style, which is known as R&B?
ALYRIA: I have never tried to emulate another artist when creating my own songs. I might have learned some things in the past by singing karaoke songs at home and realized how to develop my singing strategy but for me the feeling when I sing is everything.
5. What's your view on the role and function of music as political, cultural, spiritual, and/or social vehicles – and do you try and affront any of these themes in your work, or are you purely interested in music as an expression of technical artistry, personal narrative, and entertainment?
ALYRIA:
I'm not too deep into politics at all, but I love when music is used to inspire others, or when its used to fight for important causes in the world like bullying, police brutality & so on. As of now I use my music to release emotions and soon to inspire my listeners to live their best life even after going through difficulties.
6. Do you feel that your music is giving you back just as much fulfillment as the amount of work you are putting into it or are you expecting something more, or different in the future?
ALYRIA:
I feel satisfied with my music. I only started last year and I'm not really hanging on to expectations when it comes to my music. I do it for my soul.
7. Could you describe your creative processes? How do you usually start, and go about shaping ideas into a completed song? Do you usually start with a tune, a beat, or a narrative in your head? And do you collaborate with others in this process?
ALYRIA:
Most of the time my lyrics come first. Then I pick up a guitar and strum a melody and sing along until it sounds right. That's how my first song called Flame collaborated with Bixxi came to life.
8. On the contrary, what would you consider a successful, proud or significant point in your life or music career so far?
ALYRIA:
I am a mother of two absolutely gorgeous and kind children with my beautiful fiance. We run a production and PR company in Iceland called Flame Productions and we keep on following our passion every day.
I would say every day when we are able to slow down and look around us and see the beautiful life we have and are creating that is the moment when you realize how successful you are in life.
10. Creative work in a studio or home environment, or interaction with a live audience? Which of these two options excites you most, and why?
ALYRIA: My favorite studio moments happen at home in our own studio room. When we can play around and we have all the time in the world to just let whatever flows to us become a pat of our art.
11. Do you think is it important for fans of your music to understand the real story and message driving each of your songs, or do you think everyone should be free to interpret your songs in their own personal way?
ALYRIA: I think no two people interpet songs the same way so I think the concept of letting everyone take what they might and need from each song is beautiful. I think people connect music to themselves and what they are going through.
KEEP IN TOUCH:
FACEBOOK | INSTAGRAM | SPOTIFY | YOUTUBE
Photo credits: Flame Productions