Swedish-born, spent some time in the US, and now back in Sweden. He started a band with classmates, played classical guitar, and wrote several songs while he was a teenager. grew up, earned an M.B.A. and a master's in physics, and worked in IT. Later, He read about DAWs, purchased one, and was enthralled. He then published his debut (instrumental) CD a few months later. Currently living the musical dream.
He like genres such as dance/disco, pop, rock, techno, and house, but when he hears a tune in his brain, the song takes on a life of its own and frequently turns out differently than the original idea. He also produces digital art (NFTs).
Check out the exclusive interview below: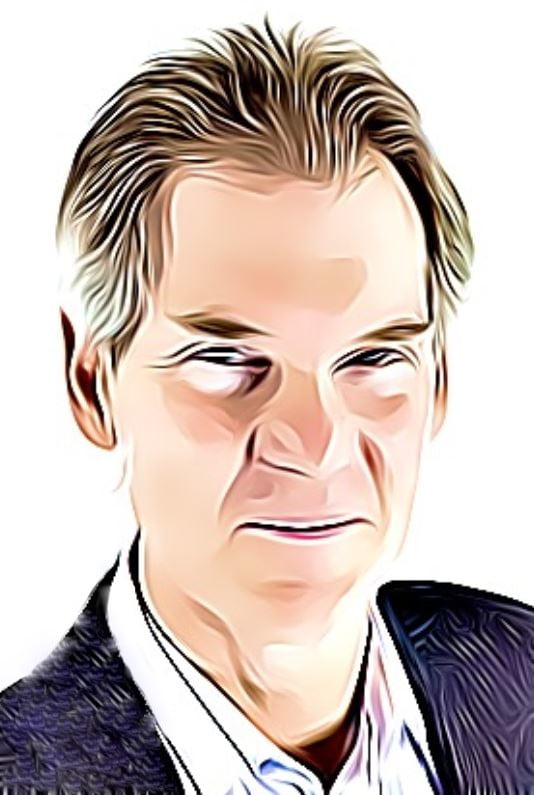 1. Can you tell us a bit about where you come from and how you got started?
AWAVEZ:
I got a Master's degree in physics and had career in the IT business. I enjoy creating and inventing, at one time I had 5 IT patents. Now I am a local politician, which is one of the reasons I would like to do a "banksy" or be "famenonymous" – well known but anonymous like the artist Banksy. That is why I do not publish a lot of photos – only my closest friends and family know that I make music.
During the years I listened to a lot of music but did not create any myself. Then at the end of 2020 I read about DAWs (Digital Audio Workstation), downloaded one to my PC, watched some videos on YouTube and started making music.
2. Did you have any formal training or are you self-taught?
AWAVEZ:
When I was a teenager I played classic guitar and took lessons for a year. Then I decided I did not have the time for that, because I needed to practice 2 hours per day to keep up. So that was it.
3. Who were your first and strongest musical influences and why the name 'AWAVEZ?
AWAVEZ:
I really like Michael Jacksons' beats and Elton John. Recently Dua Lipa – Blow you mind and Levitating are great songs as well as Cold Heart.
The physics of music is sound waves and my name starts with an A. I switched s to z to make it more fun – AWavez – my sound waves.
4. What do you feel are the key elements in your music that should resonate with listeners, and how would you personally describe your sound?
AWAVEZ:
My songs are based on a simple melody as a start. I try to give them a rhythm that will make you want to dance and induce a mood – most often a "musical upper" with energy.
6. What's your view on the role and function of music as political, cultural, spiritual, and/or social vehicles – and do you try and affront any of these themes in your work, or are you purely interested in music as an expression of technical artistry, personal narrative and entertainment?
AWAVEZ:
Music can have all kind of functions, often for personal enjoyment but of course it can also be political, etc. Most of my songs are just for enjoyment, but three so far have a political message: Stone Cold Chiller, New Game, Dictators Beware. The main message is that we must fight for democracy against dictatorial regimes in order for democracy to survive and grow.
7. Do you feel that your music is giving you back just as much fulfilment as the amount of work you are putting into it, or are you expecting something more, or different in the future?
AWAVEZ:
My goal is that many more persons hear my songs. I understand that to become known you have to spend a lot of energy on TikTok, Instagram, Facebook, YouTube.
I am not interested in that, so I think my only chance is that some well-known artist likes and records my songs – that is my hope. But I make music because I enjoy it, so that in itself is enough. And I find it very satisfying that I can listen to songs I have made myself while I go jogging.
8. Could you describe your creative processes? How do usually start, and go about shaping ideas into a completed song? Do you usually start with a tune, a beat, or a narrative in your head? And do you collaborate with others in this process?
AWAVEZ:
The reason I started was I got a melody in my head – and so it has continued. I wake up with a melody and rhythm in my head and then I try to recreate it on my PC. I test different chords and supporting melodies, many different instruments and drum patterns.
While doing this I get ideas for changes and additions and I start thinking about lyrics – what subject could this melody be about? Several of my song lyrics are about physics, what we do and do not yet know about the universe.
I collaborated with a great singer, Paola B, in the song Shining. The song Ride my Bike I wrote on suggestion by my friend Per, for a biking trip we are doing this fall. He and his wife Lena also contributed to the song. I would be pleased to do more collaborations.
9. What has been the most difficult thing you've had to endure in your life or music career so far?
AWAVEZ:
A death in the family was the worst. Everything else is nothing compared.
I don't really have any career in music yet, so I have not had any difficulties yet – except for no career!
10. On the contrary, what would you consider a successful, proud or significant point in your life or music career so far?
AWAVEZ:
The most important thing in life for me is my family. My wife and I are very proud of our two sons, and this year our grandson.
Re music, I had 880 streams 2021 and 2022 looks to give over 150,000 streams, that will be an increase of about 17,000 %, so percentage-wise things are going great, if I could just keep that up for a couple of years ….
Seriously, not much has really happened yet. But its great fun to see that my songs are being played by people all over the world.
KEEP IN TOUCH:
FACEBOOK | BANDCAMP | WEBSITE | YOUTUBE