Independent author Cindy-Louise is causing a stir in the international music scene thanks to her distinctive writing style. The South African-born singer, who just began her career in 2019, has already been highlighted in Huisgenoot magazine, News24 lifestyle, and on Jacaranda FM. Since its release in 2021, her debut album HUMANITY, which was recorded in The Netherlands, has garnered favorable reviews. Her song Just Relax currently has over 30,000 Spotify streams, and Make It Out Here Alive has over 107 thousand YouTube views. Cindy-Louise is best known for her innovative indie pop and progressive rock music aesthetics and for her distinctive vocal style and sound.
The singer is inspired by everything around her, and as is evident from the description of her album, Humanity, her songs are particularly influenced by complex social and/or emotional issues. The album, which presents a fascinating fusion of genres, is a demonstration of the singer-breadth songwriter's of talent.
Every track on Humanity is about human nature and the emotions people experience, including love, sadness, happiness, rebellion, stress, disappointment, and change. This is true despite the album's wide range of genres.
"'Humanity' was inspired by my desire to compile all of my emotions into a single playlist and use music to express how I was feeling. Through MAKE IT OUT HERE ALIVE, I want to let people know they are not alone. I use music to speak my truth. – Cindy Check out the scheduled latest single & the exclusive interview below:
1. Can you tell us a bit about where you come from and how you got started?
CINDY-LOUISE: I originally come from South Africa, Benoni but I am now situated in The Netherlands. I started singing lessons quite late in life, at about 15/16 years old and After finishing my honors degree in Music I decided that I did not want to pursue a career in Opera, but rather singing/songwriting. I feel very strongly about creating an environment and community where everyone feels they belong in my music.
2. Did you have any formal training or are you self-taught?
CINDY-LOUISE: I always sang, at family events and at school, but I was never chosen for a role in a play or anything. I started taking singing lessons mainly because when going for piano lessons my teacher encouraged me to sing too, that's when I formally started training my voice.
3. Who were your first and strongest musical influences and why the name 'CINDY-LOUISE'?
CINDY-LOUISE: I was always surrounded by music, but I can distinctly remember Celine Dion and Elvis Presley always being played and I even still enjoy their music. Later in life is when I came across rock music and feel in love with the genre. My husband has fantastic taste in music and is always showing me new artists, who I am inspired by and really enjoy.
Many people just call me Cindy (because its easier and short), but when choosing my artist name, I really wanted to open my sole to my fans and audience, so I chose my full name as my artist name, at the end of the day you are getting an authentic singer/songwriter and person.
I always try to be true to myself and shoe the world all parts of me.   
4. What do you feel are the key elements in your music that should resonate with listeners, and how would you personally describe your sound?
CINDY-LOUISE: I always spend a lot of time on the lyrics in my songs. I want them to be cleverly thought out, not just rhyming, or fitting in the song. I also spend a lot of time with instrumentation, getting the true aesthetic of the song and what represents the intention of the lyrics, story, and mood.
My sound has definitely been a debate of mine for quite some time, because my voice and writing style is quite versatile, but with my new music (hints can also be seen in my earlier work) I am creating a true Cindy-Louise sound, something authentic to me. It incorporates alternative rock, dark pop and opera, but its not so easily explained. Who knows maybe I create a new genre altogether.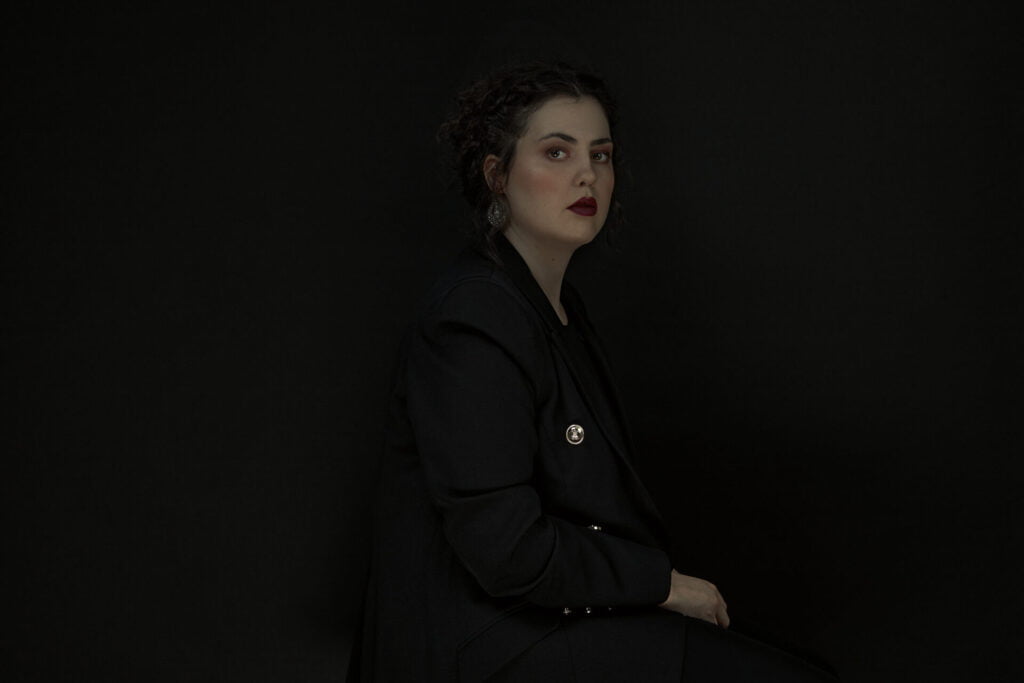 6. What's your view on the role and function of music as political, cultural, spiritual, and/or social vehicles – and do you try and affront any of these themes in your work, or are you purely interested in music as an expression of technical artistry, personal narrative and entertainment?
CINDY-LOUISE:
I think music speaks louder than words, and that's why it is a vehicle in every ones of the subjects mentioned above. I very use my music as a vehicle, whether its political or just for entertainment, its all important and counts.
7. Do you feel that your music is giving you back just as much fulfilment as the amount of work you are putting into it, or are you expecting something more, or different in the future?
CINDY-LOUISE:
I feel my music is my everything, it is literally the air I breath and even if I am the only one listening that's ok because all the love I put into it is always fulfilling my life.
8. Could you describe your creative processes? How do usually start, and go about shaping ideas into a completed song? Do you usually start with a tune, a beat, or a narrative in your head? And do you collaborate with others in this process?
CINDY-LOUISE:
I am quite free with my creative process and each song starts different, my latest release (which is out 05-08-22) Woman Of My Own Damn Mind, I was literally in the kitchen and a beat started going through my head. From there it was the lyrics and rhythmic elements that would heighten the songs aesthetic. In general, a song could take me years to write but also minutes, and the process differs.
I am still quite new to the industry, but I am always open to collaborations, I love working with people in the music industry who are as passionate as I am.
9. What has been the most difficult thing you've had to endure in your life or music career so far?
CINDY-LOUISE:
My music launched during the covid pandemic, so it was quite difficult to not perform my work, but what breaks me the most is the fact that I put so much love and attention into my music and sometimes people don't take me seriously because my outwards appearance doesn't match my voice or music. So, getting them to take a listen (and of course they are shocked when they) is quite difficult for me, but I am getting the attention of people now and building a community where everyone belongs and is never underestimated and appreciated for their individual talents.
10. On the contrary, what would you consider a successful, proud or significant point in your life or music career so far?
CINDY-LOUISE: I am so proud of everything I put out there, being a musician and opening yourself up like that is quite a challenge, it's like living in a glass house. So, I am so thankful that I can just be me and that lots of attention hasn't changed my personality. Because I love who I am. In my career, I have been in tv interviews, radio interviews and ever a full-page article in a South African magazine, not to mention two billboards. That is of course a great feeling, but what I am most proud of is that my music touches people and that I get messages where people say they can relate and thank you for helping them through my music. This is why I do it, and I can't wait for some live gigs/ concert and festival performances to start.
KEEP IN TOUCH:
FACEBOOK | INSTAGRAM | TWITTER | SPOTIFY | WEBSITE | YOUTUBE
Photo credits: Ofir Abe