Cole Stephens, a native of Nacogdoches who was born and raised in the East Texas Pineywoods, has always loved music and playing the guitar. Cole sang in church and discovered a passion for music, following in the footsteps of his grandfather who performed gospel music and traveled the regions of Louisiana, Arkansas, and Texas. At the age of six, he received his first guitar.
Cole developed a passion for Texas country music during his time in high school and frequently attended shows and honky-tonks to catch performances by his favorite musicians, such as Cody Johnson, Randy Rogers Band, Josh Abbott Band, Parker McCollum, Tyler Childers, and Koe Wetzel.
Cole made the decision to follow his passion and started writing his own songs during his senior year of high school. The summer following his graduation, he recorded his first three songs, among them "Bonfire." Additionally, he started singing at local events and was given the chance to support Joey Greer at Banita Creek Hall. In April 2022, Cole released his debut singles, "Bonfire" and "I Could Use Some Rain."
On October 7th, "Falling Apart," the single by the Nacogdoches native showcasing his new sound, was released. Driving drums, soaring electric guitars, and cozy acoustics permeate the entire song as Stephens sings the lyrics in a tone that has a tenor tinge. Stephens has prepared himself for a promising future with the first of several new songs that will be released in the upcoming months along with an expanding number of tour dates. Check out the song and the exclusive interrview below:
1. Can you tell us a bit about where you come from and how it all got started?
COLE STEPHENS: I was born in raised in the oldest town in Texas—Nacogdoches. I come from a long line of singers and musicians. My grandfather and his family traveled and sang southern gospel music across the South. He had a variety music show in Many, LA, and that's where I took the stage for the first time at age 8. My grandfather bought me my first guitar. My parents enrolled me in guitar classic guitar lessons age eight, but I just wasn't interested in that style of music. So, I put the guitar down until high school.
During COVID, a friend and I began getting together and playing guitar and I started learning some songs. I've always been a big music buff—80's rock, 90's country, I love it all. I started singing in my room and writing some songs. My mom gave me a few hours at a recording studio for my birthday and I recorded my first three songs. One of them was "Bonfire," which I released in April 2022.
The week before I left for college at Baylor University, the opener for Joey Greer at Banita Creek Hall got sick. Kevin White, the owner of Banita Creek, called me up and asked if I could open for him. I said yes and I was hooked!
2. Did you have any formal training or are you self-taught?
COLE STEPHENS: As I said, I took classic guitar lessons for 2 years. So I learned some basics at that time. However, I really taught myself by listening to music and looking chords! Gratefully, I have a really good ear for music.
As far as vocals, I sang with my mom several times on my grandpa's music show. I joined the choir in high school my junior year. That gave me a better knowledge of vocal theory and experience. But, putting it all together has been a lot of practice and trial and error! I also took voice lessons this past year through an agency in Nashville.
3. Who were your first and strongest musical influences and why the name 'COLE STEPHENS'?
COLE STEPHENS: I have a love for all types of music. My playlists include everything from Lynyrd Skynyrd to John Mayer and Keith Whitley. My grandpa taught me to love the oldies, so I've also been influenced by Johnny Cash, Elvis and, of course, southern gospel greats like The Gaither Vocal Band. My current influences include Cody Johnson, Koe Wetzel, Cross Canadian Ragweed, George Strait, Randy Rogers and Josh Abbott.
Why the name Cole Stephens? Well, it's the really cool name my parents put on my birth certificate!
4. What do you feel are the key elements in your music that should resonate with listeners, and how would you personally describe your sound?
COLE STEPHENS: Honestly, I haven't found MY sound yet. I'm still searching for it. I'm really early in my music. I'll know it when I get there. I hope that what I'm doing at this point, writing my story and exploring my passion, will show through and listeners will connect with where I am right now.
5. For most artists, originality is first preceded by a phase of learning and, often, emulating others. What was this like for you? How would you describe your own development as an artist and music maker, and the transition towards your own style, which is known as COUNTRY?
COLE STEPHENS:
I'm still in that learning phase. I love trying out new songs from different artists—a little 90's country, a smidge of red dirt and a few from today's Nashville artists. Texas has it's own country music industry. I've been following artists such as Roger Creager, Randy Rogers, Aaron Watson for years. They have really been instrumental in growing the Texas music scene.
6. What's your view on the role and function of music as political, cultural, spiritual, and/or social vehicles – and do you try and affront any of these themes in your work, or are you purely interested in music as an expression of technical artistry, personal narrative, and entertainment?
COLE STEPHENS:
I believe that music can serve a purpose in all of these areas. My love of music originated in the church and my spiritual journey. I play music based on the emotions that are in my life that day. Sometimes it's sad, deep and dark. Other days it's fun, light or energetic. My writing is about telling stories—my stories, my friends, my family.
7. Do you feel that your music is giving you back just as much fulfillment as the amount of work you are putting into it or are you expecting something more, or different in the future?
COLE STEPHENS:
At this point, I'm definitely putting in more than I'm "getting back." Mainly because it's a lot of work to build a career. That's okay. I love what I do and I'm hopeful that my career will grow.
8. Could you describe your creative processes? How do usually start, and go about shaping ideas into a completed song? Do you usually start with a tune, a beat, or a narrative in your head? And do you collaborate with others in this process?
COLE STEPHENS:
My songs begin with words and phrases that become the "hook" of the song. Many of them are from the narratives of my life. I have collaborated with Spence Peppard, my producer, and several of my friends.
9. What has been the most difficult thing you've had to endure in your life or music career so far?
COLE STEPHENS:
In 2020, my family lost our home to a fire in the night. In 45 minutes, the house I lived in since birth was gone, along with my grandpa's guitars, my collection of guitars and everything else I owned. This experience was part of the inspiration for my first single "I Could Use Some Rain."
10. On the contrary, what would you consider a successful, proud or significant point in your life or music career so far?
COLE STEPHENS: The first time I took the stage at Banita Creek Hall in August 2021. I didn't know I was performing until about 5 hours before the show. I was nervous, but once those lights came on, I knew that was where I belonged.
11. With social media having a heavy impact on our lives and the music business in general, how do you handle criticism, haters, and/or naysayers in general? Is it something you pay attention to, or simply ignore?
COLE STEPHENS: I've been fortunate to not experience much of that so far. However, I don't pay attention to the negativity. I'm focused on my goals and that's enough.
12. Creative work in a studio or home environment, or interaction with a live audience? Which of these two options excites you most, and why?
COLE STEPHENS: I love being on stage. I love the energy and interaction that comes with a live audience.
13. Do you think is it important for fans of your music to understand the real story and message driving each of your songs, or do you think everyone should be free to interpret your songs in their own personal way?
COLE STEPHENS:
I think music is very personal. I can write a song about my experience or feelings, but it can land on someone else completely different. It's all about how it speaks to you and your personal life.
KEEP IN TOUCH:
FACEBOOK | INSTAGRAM | SPOTIFY | WEBSITE | YOUTUBE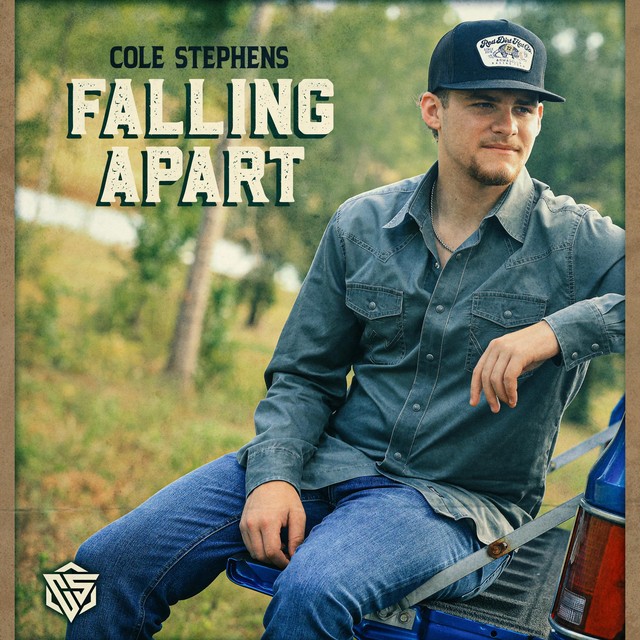 Photo credits: Clay Bostian