Dom Malin has made music the center of his life. From the moment he bought his first electric guitar at the age of 12, it was clear he was destined to be a musician. Malin continued to hone his skills after realizing his ability to evoke emotion through his expressive songwriting style. He earned a university degree in music and worked as a teacher in a creative college.
Malin has established himself as a man of undeniable talent, and people have taken notice of him. From blogs praising his artistry and versatility to BBC Introducing Lincolnshire, which has featured his music as the song of the week on numerous occasions and conducted interviews with him. His compositions feature vibrant melodies, lively instrumentation, and poetic narratives. He is a master at using rhythm and tone to evoke emotion. His self-releases have received more than 500k organic streams on Spotify and Youtube, and that number keeps rising.
The concept of two people forging a connection only to discover it isn't possible is explored in the song "South America." From South America to England, they are unable to strike a balance, and this fleeting moment is fleeting but eternal. This song is a celebration of friendship and the value of connection after the two people parted ways. Check out the song and the exclusive interview below:
1. Can you tell us a bit about where you come from and how it all got started?
DOM MALIN: Music has always been a big part of my life and most everyone I've met and become friends with is because of music. My parents initially encouraged me through lessons and even bought me my first guitar as a Christmas gift. I remember just turning everything to 10 on the amp, putting on a leather jacket and strumming away! My first real venture in music was playing at a school talent show. I covered Green Day's 'Time of your Life.' That same evening, I wrote my first song and in turn my passion for songwriting came alive.
2. Did you have any formal training or are you self-taught?
DOM MALIN: I had guitar lessons through my teenage years which helped me find my way into in teaching. However music to me is something you feel, it's an expression of internal and external factors. Too many opinions can kill creativity. I want the music to flow through me onto the page. That isn't to say my knowledge of music theory hasn't helped me and supported my professionalism but it's knowing when and when not to use it.
3. Who were your first and strongest musical influences and why the name 'DOM MALIN'?
DOM MALIN: Music transcends generations and everyone has a musical timeline which is influenced by cultural and social exposure. When I think to artists which has been apart my musical journey I gravitate to the likes of; Paul Simon, Joni Mitchell, Neil Young, Damien Rice and The Lumineers. These musicians have all demonstrated such craft and awareness of who they are as artists and it's inspiring. I toyed with the idea of a pseudonym but it never felt right for the music I compose. I wanted that genuine relationship between song audience and persona. When people listen to my music I want them to visualise me: Dom Malin.
4. What do you feel are the key elements in your music that should resonate with listeners, and how would you personally describe your sound?
DOM MALIN: I'm quite an emotional person and I think that plays a big part in writing authentically and honestly. Being vulnerable in my writing allows my listeners to understand the story, passion and me as a person. I often get asked how I write such pleasing and catchy melodies when the theme of the track is so emotive. I believe that's just down to my personality—the musicality of the chords and melody. I LOVE a pleasing chord progression and equally satisfying top-line. Personally my sound is Acoustic folk/Indie rock and is based on organic sounds and percussion elements.
6. What's your view on the role and function of music as political, cultural, spiritual, and/or social vehicles – and do you try and affront any of these themes in your work, or are you purely interested in music as an expression of technical artistry, personal narrative and entertainment?
DOM MALIN:
Now we're talking! Music to me is all of those and as an artist, I believe you shouldn't be afraid to talk about current affairs in your music. It what we loved about Bob Dylan right? But as an artist myself I have chapters to talk about and right now they're moving towards the political and cultural side. I'm currently perform a song live called Chaos and it calls out those in charge and asks them the direct question of how they sleep at night when such destruction and poverty is in the world.
7. Do you feel that your music is giving you back just as much fulfilment as the amount of work you are putting into it, or are you expecting something more, or different in the future?
DOM MALIN:
Yes! I won't lie, it take a lot of effort not only to write material but to market and create the visuals for social media and in many respects you won't always see the rewards from your actions. But I wouldn't be an artist and true to myself if all I wanted was admiration and love for everything I do. I'm here to challenge the norm and write music which on release is not my own but becomes the voice of my audience. Songs are our way to find the right tone to describe parts of their own life whether good or bad. I hope the in the future I can continue to connect with people and reach a broader audience. I want to be a voice for this generation.
8. Could you describe your creative processes? How do usually start, and go about shaping ideas into a completed song? Do you usually start with a tune, a beat, or a narrative in your head? And do you collaborate with others in this process?
DOM MALIN:
I usually always write with my guitar. It's the instrument I feel most comfortable with but not limited to. Sometimes I write on piano, from a loop or even a drum beat. Once I have something I can vibe to it sets the tone and narrative for me to explore lyrically and then based on events or observations I've made, the beginning of a song appears. From there I usually hear the production in my head so I look at demo-ing it and trying out these ideas to see if they actually work or not. But what I love most is when a song just appears and floods onto the page. They're special and often will be your best material.
9. What has been the most difficult thing you've had to endure in your life or music career so far?
DOM MALIN: For me it's fighting with your own thoughts and ideas of success and where you feel you should be on the journey to your dreams and goals. Self-doubt is never far away and those inner voices which try to hold you back are forever present. This is my biggest barrier and one which I constantly fight to overcome.
10. On the contrary, what would you consider a successful, proud or significant point in your life or music career so far?
DOM MALIN: I find myself always looking ahead and often forgetting to celebrate the small wins or successes. But significant points have been performing internationally in America and being championed by BBC Introducing through interviews, prime-time plays and song of the week.
KEEP IN TOUCH:
FACEBOOK | INSTAGRAM | SPOTIFY | WEBSITE | YOUTUBE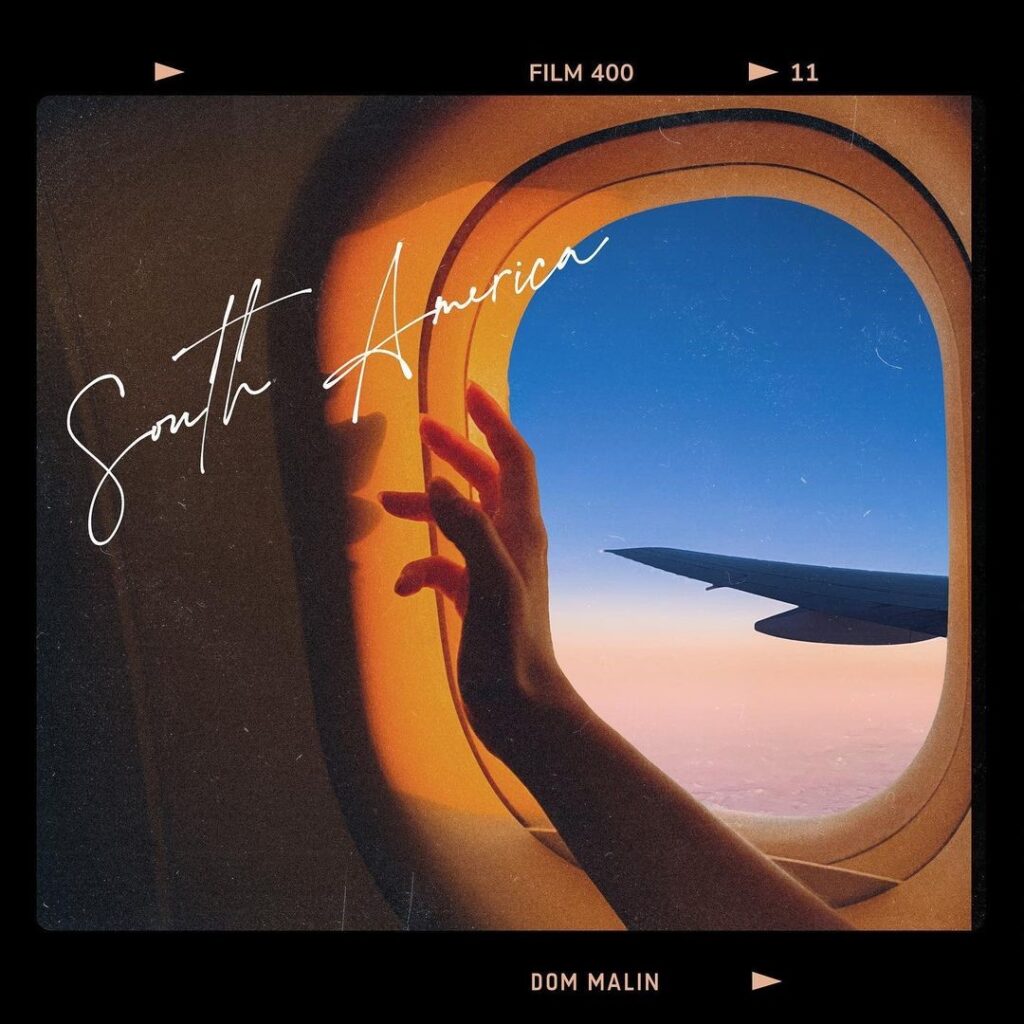 Photo credits: Taylor Olson